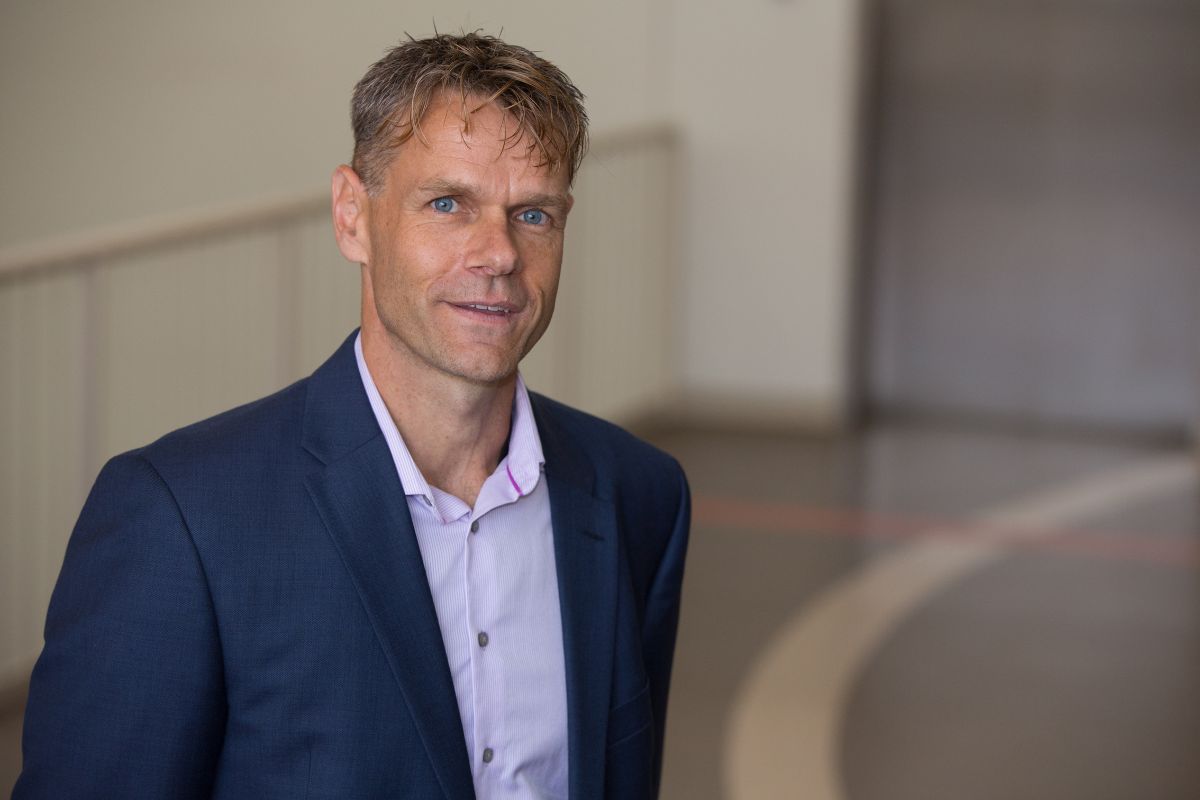 Asper Professor Nathan Greidanus appointed as Acting Associate Dean
Greidanus to oversee Asper MBA and executive education programs
June 30, 2023 —
The Asper School of Business welcomes Dr. Nathan Greidanus as the Acting Associate Dean of Professional Graduate Programs and Executive Education. Greidanus officially assumes the role July 1, 2023, and will hold this position until December 31, 2023.
Greidanus steps into the role while Dr. Suzanne Gagnon, Associate Dean, Professional Graduate Programs and Executive Education, and Canada Life Chair in Leadership Education is on research leave.
Within the position, Greidanus will be responsible for leading Asper's professional graduate programs within the Stu Clark Graduate School, which include the Master of Business Administration (MBA), Master of Finance (MFin) and Master of Supply Chain Management and Logistics (MSCM).
He will also oversee the James W. Burns Executive Education Centre, which provides an extensive range of executive training and professional development programs designed to support advanced leadership skills.
Dr. Bruno Silvestre, Dean of the Asper School of Business, will work closely with Greidanus to advance the School's priorities during his term. "I am pleased to welcome Nathan to this role, and I am excited for what he will bring to our leadership team," he says. "I look forward to collaborating with him as we continue to grow our graduate programs and as we welcome our largest ever MBA intake this fall."
A skilled and dedicated administrator and educator, Greidanus brings his years of experience serving on the Professional Graduate Programs Committee and teaching MBA and Executive Education courses to this acting role.
He chaired the MBA committee between 2013 and 2015, serving on the ad hoc MBA curriculum redesign committee during this time. The result of this committee work led to a newly designed and even more successful MBA program.
Greidanus also served on the Professional Graduate Programs Committee during the approval phase of Asper's most recent professional graduate programs: the MFin and MSCM. As academic director for Manitoba's Director Education Program, he oversees the selection and evaluation of instructors for the Executive Education program while contributing to the cohesion of program content.
His courses at the MBA level all have a strong experiential component giving students opportunities to apply their in-class learning to real-world contexts, with many projects linking students to issues facing companies, not-for-profits, government and First Nations.
Greidanus speaks to the significance of the MBA and Executive Education programs at Asper and his hope for the term.
"For over 10 years I've been involved in, and a champion for, our Executive Education and MBA programs. I find teaching in the professional programs is both challenging and extremely rewarding. These programs are also incredibly important to the school as they provide Asper the highest level of connection to the business community," he says.
With his years of experience, Greidanus's role as Acting Associate Dean promises to continue strengthening these connections between the School and the business community of Manitoba.
The Asper School of Business welcomes Dr. Nathan Greidanus to this position!