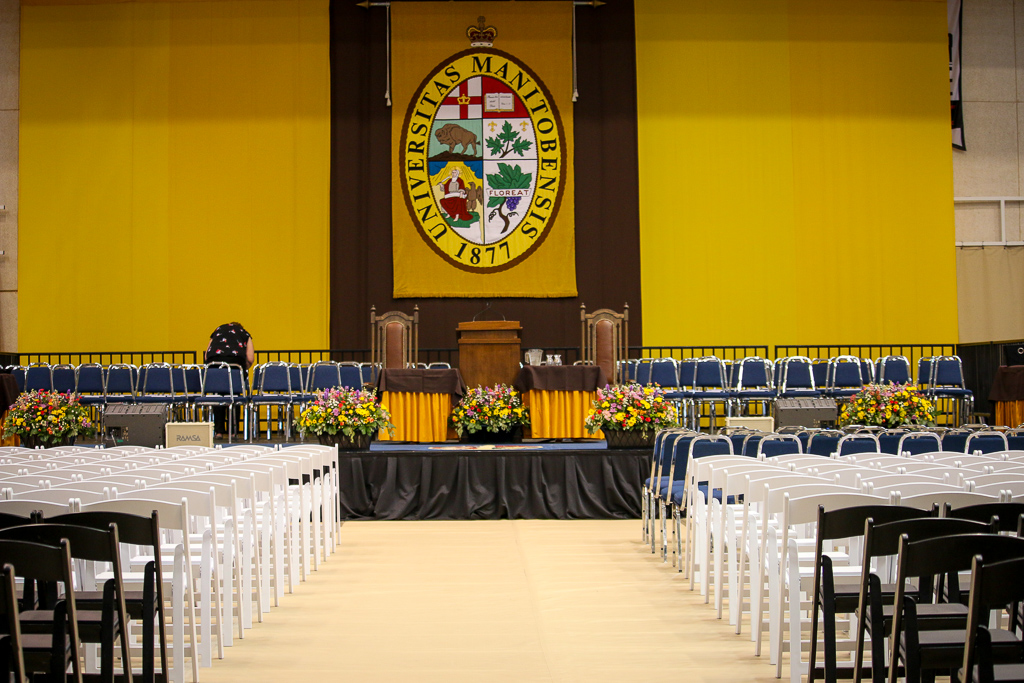 Are you planning to Graduate in February 2024?
September 18, 2023 —
You may graduate from the University of Manitoba in the spring, fall, and February of each year. Convocation ceremonies are held only in spring and fall. February graduates are included in the spring convocation.
Graduation declarations for February Graduates are due on September 19th.

Graduation Eligibility
You are eligible to graduate when you have completed all of the requirements for your program. If you are an undergraduate student, you can confirm your eligibility in UM Achieve.
Graduate students need to consult with their faculty's academic advisor before graduation to ensure that you are eligible to graduate.
Undergraduate Studies
Graduate Studies
Declaring Graduation
Undergraduate students must declare their graduation on Aurora, by following these steps:
Log in to Aurora
Select Enrolment & Academic Records
Select Declarations
Select Declare Graduation Date
Enter your Graduation date from the drop-down menu
Graduate students (diploma, master, and Ph.D. programs) cannot declare their intent to graduate through Aurora. The Faculty of Graduate Studies will determine when students have completed their requirements.
Confirming your Declaration of Graduation
If you have already declared your graduation and would like to review your declaration:
Login to Aurora
Select 'Enrolment and Academic Records'
Select ' Student Records
Select 'View Student Information'
If you have successfully declared your graduation, you will see your expected graduation date, term and year will be listed here
Next Steps
Graduating students will receive communication and instructions from the Registrar's Office as Convocation approaches. For February graduates, you will receive these starting in November.
Learn more about Graduation on our Graduation and Convocation page.