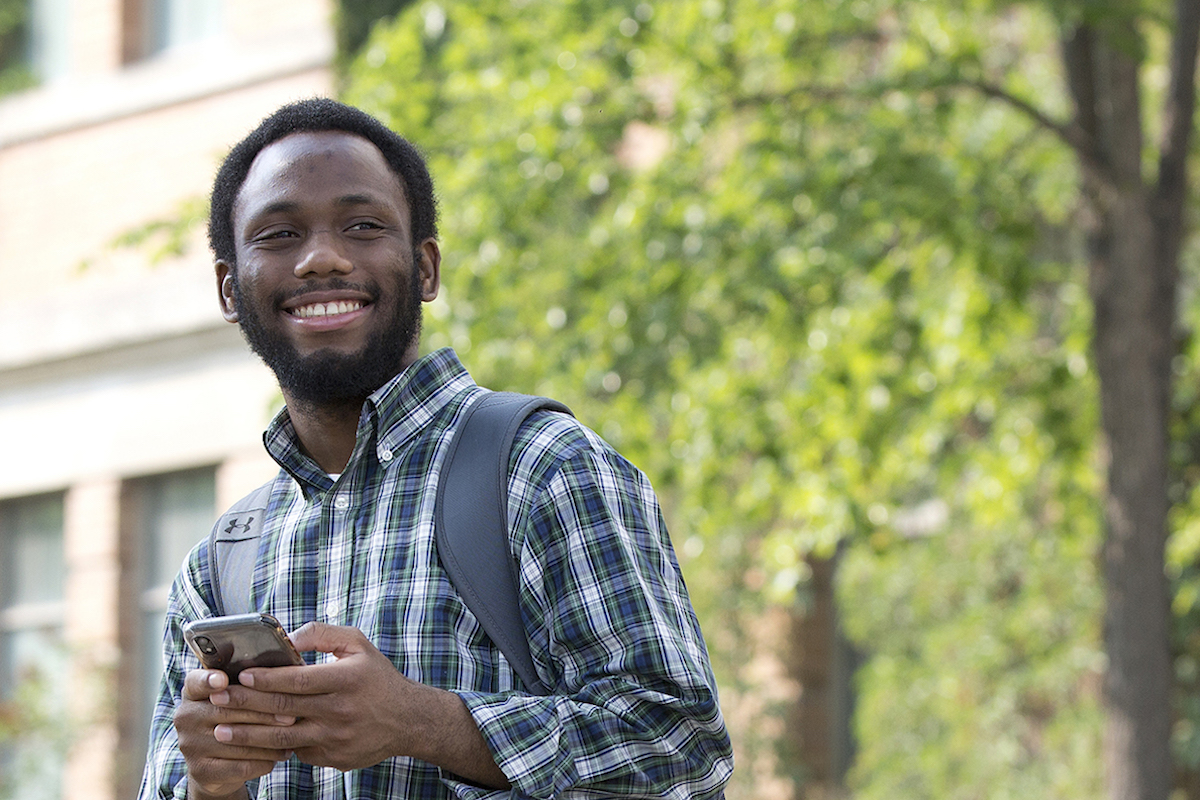 Applications open for the Promoting Black Flourishing Fund
November 20, 2023 —
The Promoting Black Flourishing Fund supports initiatives led by Black members of the UM Community and Black UM-affiliated groups and organizations that support the objectives of The Scarborough Charter, and advances anti-racism at the University of Manitoba.
Sponsored by the office of Equity Transformation and the office of the Vice-President (Administration), the fund is currently accepting applications until December 1, 2023.
The Scarborough Charter on anti-Black racism and Black Inclusion is a historically important document developed by post-secondary institutions across the country to declare their commitment to take action against anti-Black racism and to foster Black inclusion in higher education and communities. As a signatory to the Charter, UM affirms the overarching principles of Black Flourishing, Inclusive Excellence, Mutuality, and Accountability.
Taking action on these principles requires: recognizing the diversity and complexity of Black peoples, including Black peoples across the gender spectrum, Black persons with disabilities, and Black peoples in 2SLGBTQIA+ communities; supporting and affirming all Black voices; and investing in Black initiatives at UM.
Last year, the fund supported five projects, including several Black History Month events organized by UM Black Alliance (or UMBA) and other student groups including the Black Student Empowerment Society and UM Black Student Union, and an East African Student Support initiative.
Tina Chen, Vice-Provost (Equity) says, "It is exciting to see the diversity and creativity that comes from community-led initiatives for Black flourishing in the UM community, and the ways in which these initiatives redefine our community. We hope to receive many applications this year that we can fund."
Promoting Black Flourishing Fund: Eligible Projects
Projects may include, but are not limited to: community-building initiatives, events, guest speakers/public dialogue, celebration of Black excellence, creative projects or exhibits, film-screenings or performances, community engagement.
The fund does not support: individual research projects; teaching release; course materials or fees; conference travel; or individual professional development costs. Projects or initiatives delivered primarily by non-UM organizations are not eligible for funding.
Application timeline:
Application deadline is December 1, 2023
Applicants will be notified by December 20, 2023
Award funds must be spent by March 31, 2024.
The next call for applications will take place in May 2024, with June 1, 2024 deadline
Application requirements:
Lead individual(s), including name, position and UM email address
Organization(s) or group(s) involved, where applicable
Self-identification as Black, Black Canadian, African, Afro-Caribbean, or Caribbean
University of Manitoba affiliation
Project title and project description (250 words maximum)
Description of how the project contributes to Black flourishing at UM (250 words maximum)
Timeline
Budget, including any received or requested funding from other sources
Status of any projects previously funded through the Promoting Black Flourishing Fund
See also the Promoting Black Flourishing Fund webpage
For further information, contact the Office of Equity Transformation at equity [at] umanitoba [dot] ca