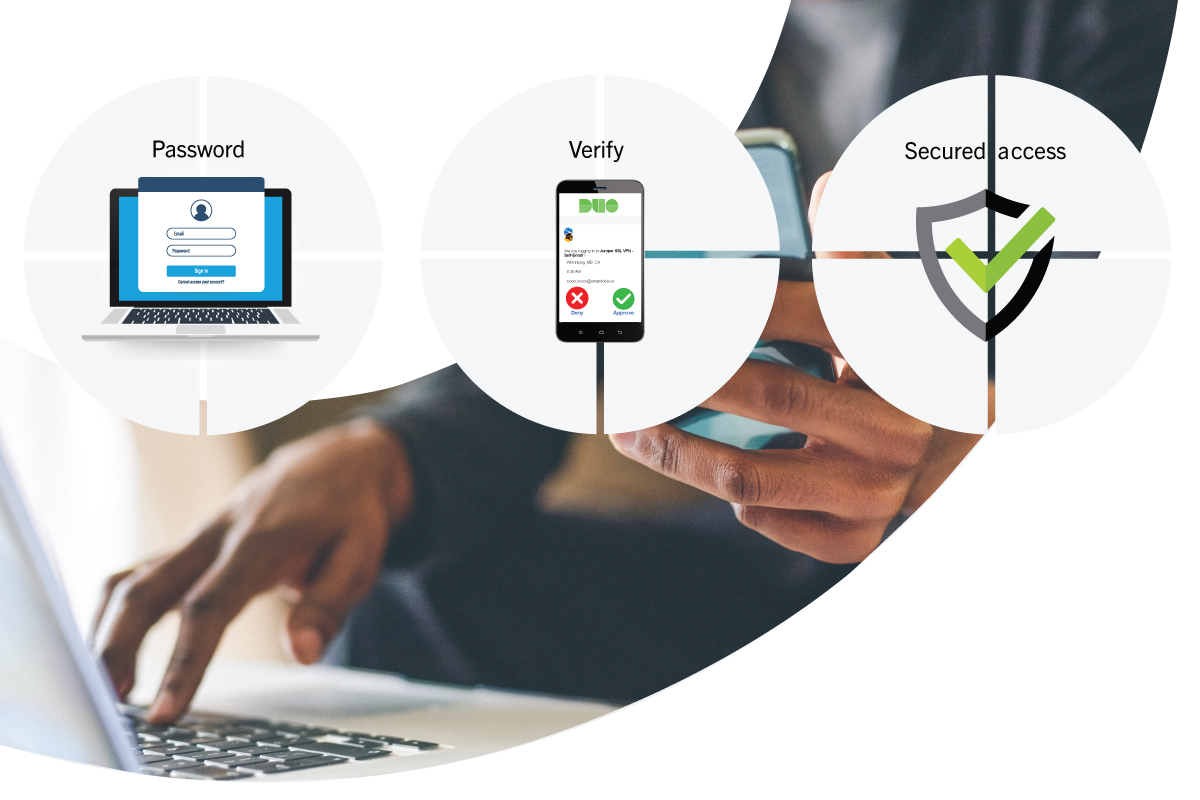 All staff and faculty accounts now enrolled in Duo multi-factor authentication
Complete your enrollment by adding your second-factor device today
June 6, 2022 —
All staff and faculty accounts are now enrolled in Duo multi-factor authentication (MFA). If you have not done so already, please complete your enrolment by adding your second-factor device.
How to add your second-factor device
Option 1
Open a browser (Google Chrome is recommended) and go to http://portal.office.com.
Enter your UM username and password.
Duo will prompt you to add your second-factor device. Follow the prompts to complete your setup.
Option 2
Duo will prompt you to add your device the first time you log in to an MFA-protected service like UM email.
If you want to see what adding a device in Duo looks like before you proceed, please review our text-based instructions:
Did you know?
Duo MFA gives you the option to add more than one second-factor device. Add a back-up second-factor in case your first option is not available.
Visit https://umanitoba.ca/multi-factor-authentication for more information about using Duo MFA.
If you are unable to use a mobile device with Duo MFA, please contact the IST Service Desk at 204-474-8600 to request an alternative option.
Thank you for your support and cooperation!