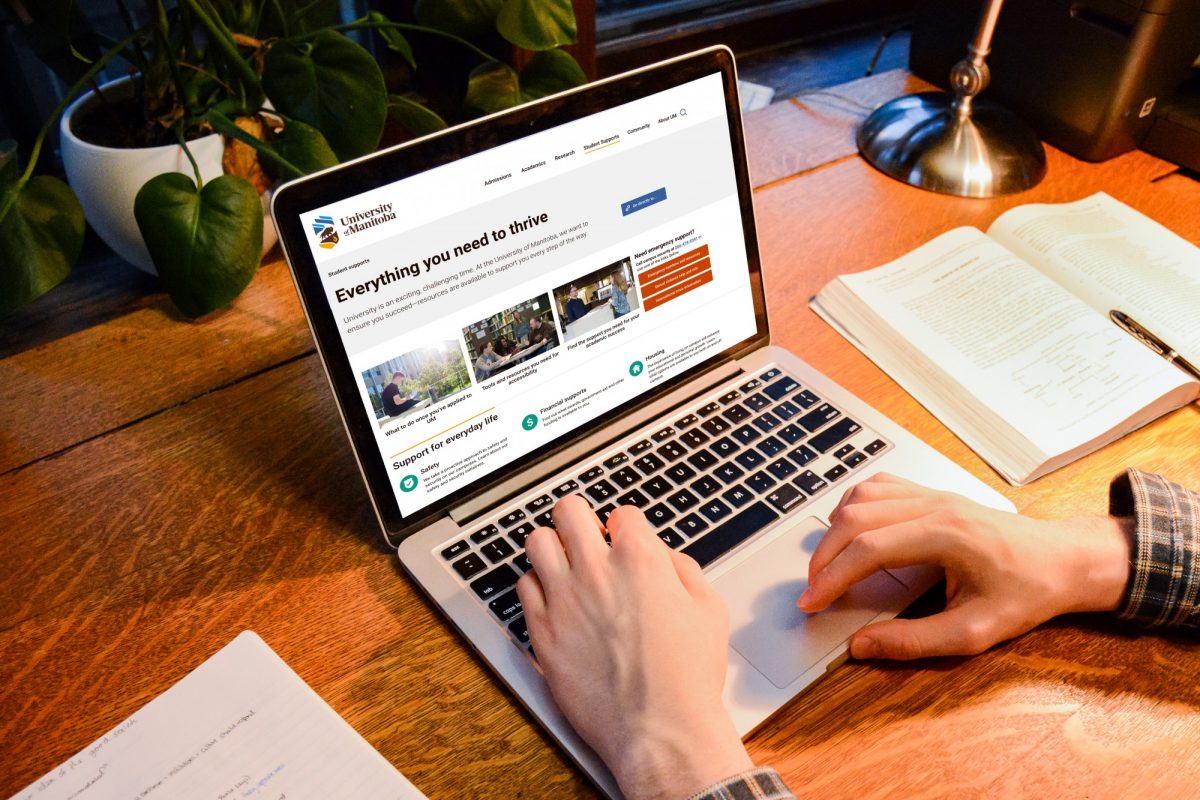 Academic resources open to students during the UMFA strike
The majority of student academic resources remain open and ready to help out!
November 9, 2021 —
As UM and UMFA continue labour negotiations, we recognize and share your concerns about the impact the ongoing labour disruption will have on your studies.
It's normal to feel concerned about what's next and it's important to continue using the resources and tools available to support you at UM. From virtual advising appointments and online webinars to tips from current students, there are many resources available to you to support you with your studies during this time.
First Year Centre
Remains open and ready to help out! Your go-to resource for everything you need to know about being a first-year student at UM.
As a first-year student in U1 or any degree program, the First Year Centre can:
Answer questions about program and degree requirements, as well as university policies and procedures
Review your progress, evaluate your academic plans and connect you to campus resources as needed
Provide assistance for support if you experience challenges or difficulties that affect your studies
Discuss the impacts of decisions before you take action
The First Year Center is currently offering drop in advising through Microsoft Teams, which all UM students have free access to. Contact the First Year Centre.
Virtual Advising Help Centre
Have questions? Not sure who to ask? The Virtual Advising Help Centre is a team of Student Service Navigators who can point you in the right direction. They're here to help you find the answers you need when you need them – seven days a week!
Our Student Service Navigators are available for chat, phone calls and to respond to your submitted questions. Connect with a Student Service Navigator here.
Academic Learning Centre
The Academic Learning Centre remains open with tutoring services, group study sessions and virtual study hall still running. There are a few scheduled workshops that have been cancelled however most one-on-one tutoring and study group sessions remain available.
Please be advised, during Fall Break, the Centre will have a reduced tutoring schedule and no group study sessions or virtual study hall, this is not strike related.
Consult the Academic Learning Centre's website for more and updated information. The following supports remain available to all students:
GradSteps – please note that some workshops may be cancelled. Efforts will be made to notify registrants via email as soon as possible upon cancellation.
Tutor Training – please note the two-day workshop scheduled for the week of November 8th has been cancelled.
Libraries
Elizabeth Dafoe, Sciences & Technology, and Neil John Maclean Health Sciences Libraries continue to be open for students with continued adherence and adaptations as required by COVID health and safety protocols. Archives and Special Collections is currently closed.
Collections will be available online and through contactless pickup. Consult the Libraries' website for more and updated information.
Career Month
November is Career Month! All students can benefit from attending one or more of the 22+ virtual events including the Employer Advice-Career Café, Volunteer Fair, and Arts Career Round Table. Register today to take advantage of the Career Month programming.
FAQs
We're sure you have many questions during this time, and we are doing our best to answer them – students, staff and faculty are encouraged to visit UM's strike information webpage and check back regularly for updates.