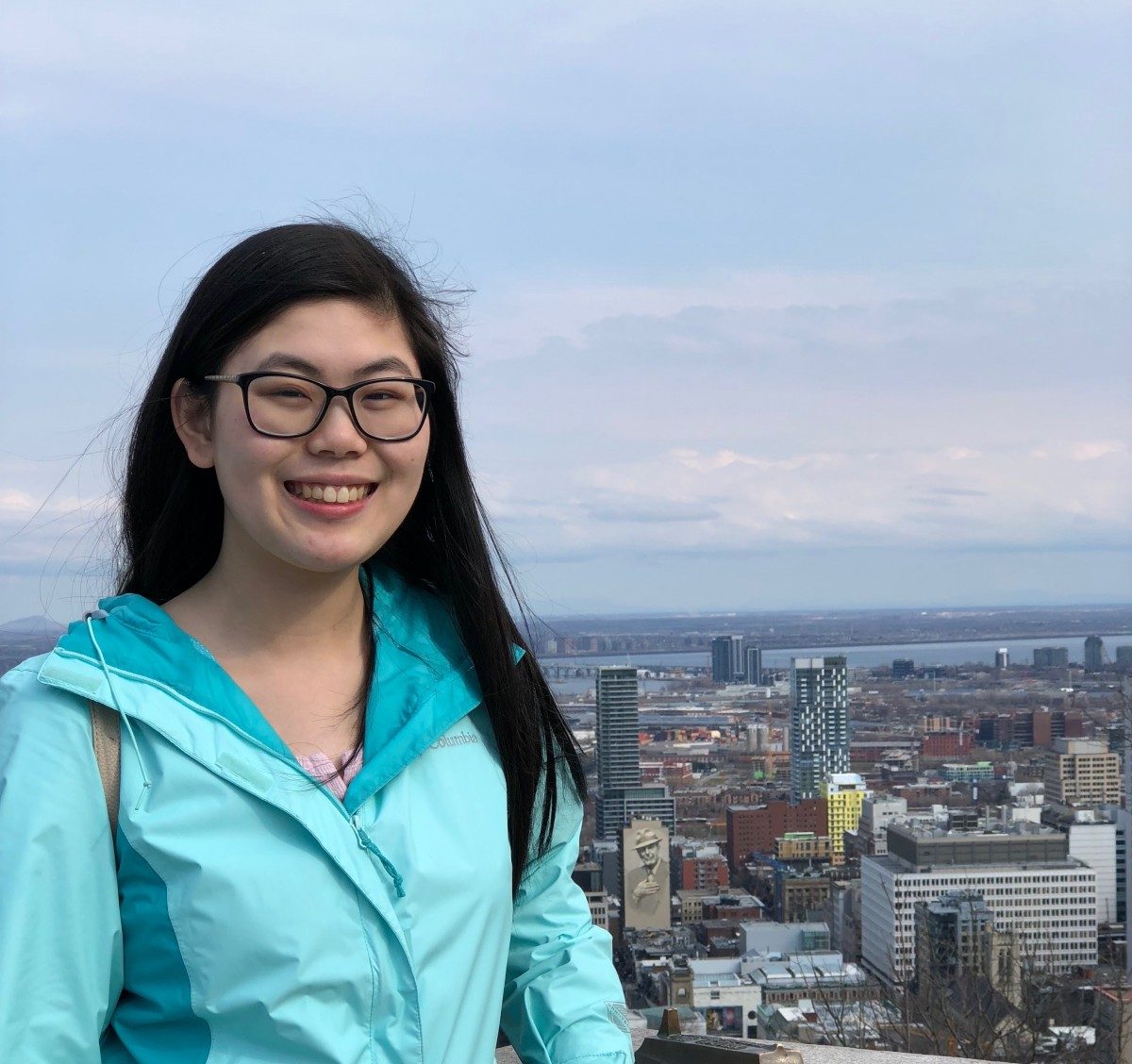 A new appreciation for research
Faculty of Science student Joyce Leung shares her summer experiences
September 4, 2018 —
Fall term is starting and students are back on campus. While it may be time for back to school, UM Today is reflecting on summer by sharing some of the exceptional things U of M students were up to over the break.
Joyce Leung is a third year Faculty of Science student studying microbiology. She spent the summer doing research as a recipient of the Undergraduate Research Award (URA) and shares how that experience has given her a sense of pride and a new appreciation for research.
What were you up to this summer?
As a recipient of the URA, I had the opportunity to work with Dr. Christine Leong, at the University of Manitoba's College of Pharmacy. I was able to work on three different projects, but was most involved in writing a systematic review paper on the withdrawal of sedative-hypnotic drugs, such as benzodiazepines (BZD) and Z-drugs. I also worked on an electronic medical record (EMR) data audit to search for different patterns of drug use, and to look for the types of documentation of patients on sedative-hypnotic drugs. Our team was also involved in trying to recruit patients for a study on how the experiences of current BZD users can help assist other patients to stop.
Despite a full time research job, I was still able to spend time with family from out of town. I travelled and explored Montreal in late April and Calgary at the end of research to visit more family before school begins.
How did you discover the URA opportunity?
I first heard about the URA from my professor in class and then later saw advertisements in the Student Weekly emails. I looked further into the web page, read through the summer research opportunities and decided to apply.
What did you like most about the experience?
I enjoyed the overall experience and constantly being busy. I learned about the whole process of writing a research paper from beginning to end, which was interesting. It's not something you jump right into; there is a whole process of finding data and reviewing each one in a systematic way. I also enjoyed connecting with the rest of the research group and learning about their research. It was great to both network and learn from them.
What impact did it have on you?
I have a new appreciation for research. While it is definitely not an easy job, it is worth all of the hard work in the end. Having my name listed as an author on a published paper was also really exciting. I am proud of these accomplishments and being one of this year's URA recipients.
With summer quickly coming to an end, what do you look forward to most going into the school year this fall?
I'm excited to head back to school, be on campus and see familiar faces! Also, in September, the College of Pharmacy is hosting a 'Back to School Bash' social to raise money for Habitat for Humanity. This is a great way to celebrate the end of summer before the heavy schoolwork kicks in.
Visit our student accounts on Instagram and Facebook to share your summer stories. You can also join the 'Summer stories conversation' on social media by following #umsummer2018.