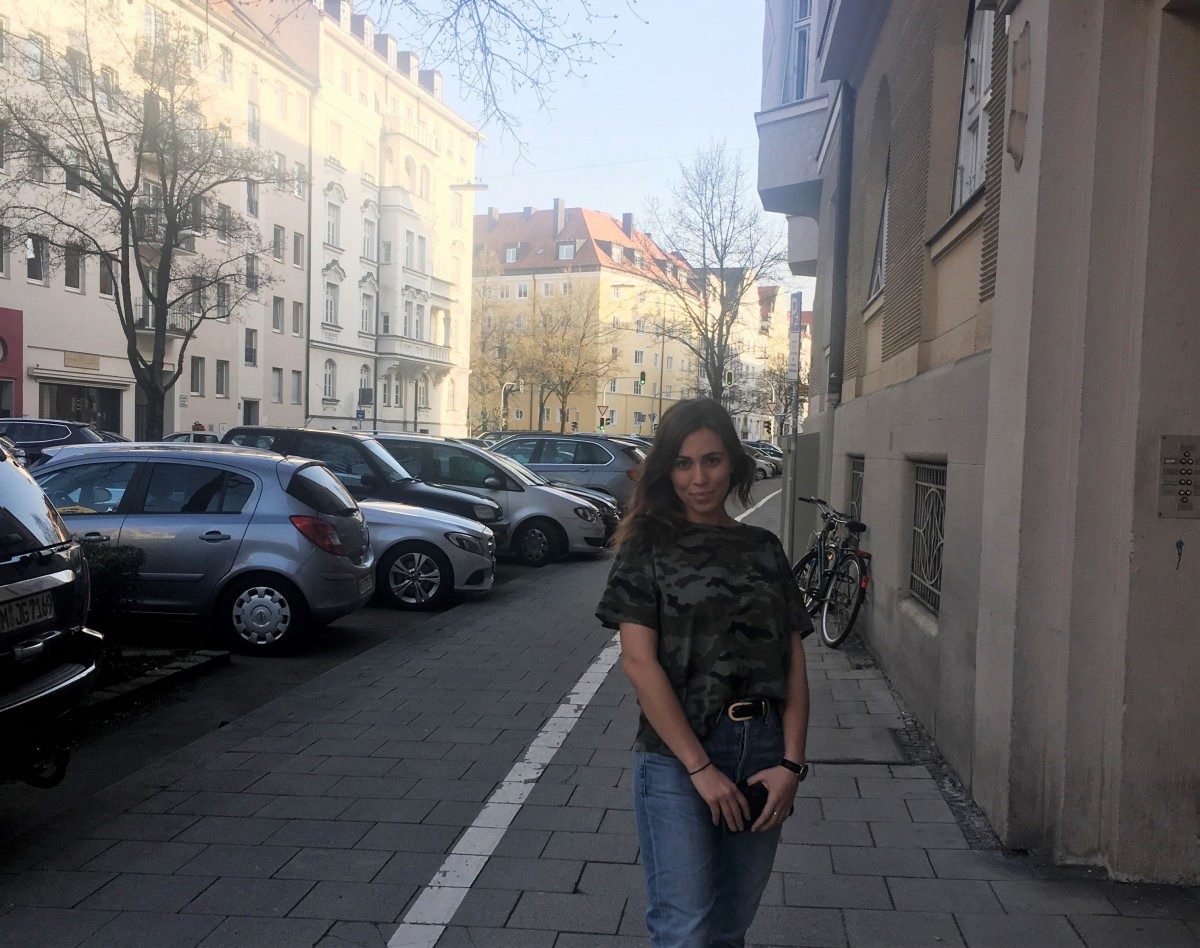 A deeper understanding of education
German Studies graduate student Esther Hein shares her summer research experience
September 5, 2018 —
Fall term is starting and students are back on campus. While it may be time for back to school, UM Today is reflecting on summer by sharing some of the exceptional things U of M students were up to over the break.
Now entering her fifth year at the University of Manitoba, Esther Hein is pursuing a Master of Arts degree in German Studies in the German and Slavic Department. She spent the summer researching her thesis overseas and shared how doing so helped her experience education in a deeper way.
What were you up to this summer?
I had the opportunity to conduct research for my MA thesis, "Human Rights and Democracy Education in two German Institutions: Pedagogical Approach of Understanding and Learning from the Holocaust." My research took me to Germany, where I visited the exhibitions of a Documentation Centre and a Memorial Site of World War II and the Holocaust. Through self-guided and guided tours, I analyzed how students were approached and engaged in the content. I spoke with curators and tour guides to gain a deeper understanding of the holocaust representations within museums. I also examined how these institutions in contemporary Germany convey historical knowledge of the Holocaust and analyzed how the value of historical knowledge can be used to ensure that historical events remain relevant in the present in a context of social-cultural or political issues.
Aside from research, I also had the opportunity to visit family and friends who live in Germany and to travel to several other countries in Europe.
How did you discover this opportunity?
During my experience as a research assistant, I provided tours for the travelling exhibition "Synagogues in Germany: A Virtual Reconstruction." The exhibition addressed topics such as human rights issues in the Holocaust, illustrating how the National Socialists reached their goals and were able to influence the German population. This motivated me to delve deeper into the representations of museums and their educational objectives and ultimately led me to choosing this topic for my thesis. With the encouragement of my advisor Dr. Stephan Jaeger, and the support of the faculty, I had the opportunity to go on this life-changing research trip.
What did you like most about this experience?
This whole opportunity allowed me to experience education in a deeper context. I enjoyed being able to do practical work. Also, to work independently since it was exciting to establish my own time plan.
What impact did this experience have on you?
Through my research and analysis, I was able to reflect on my own personal experiences and perspectives. This trip helped me to be more self-reliant, disciplined and to learn about cultural aspects in a novel context.
With summer quickly coming to an end, what do you look forward to most going into the new school year this fall?
I'm looking forward to completing my thesis. I will finally be able to see all of my practical and theoretical research come together. It will feel like a huge accomplishment that I will be very proud of.
Visit our student accounts on Instagram and Facebook to share your summer stories. You can also join the 'Summer stories conversation' on social media by following #umsummer2018.