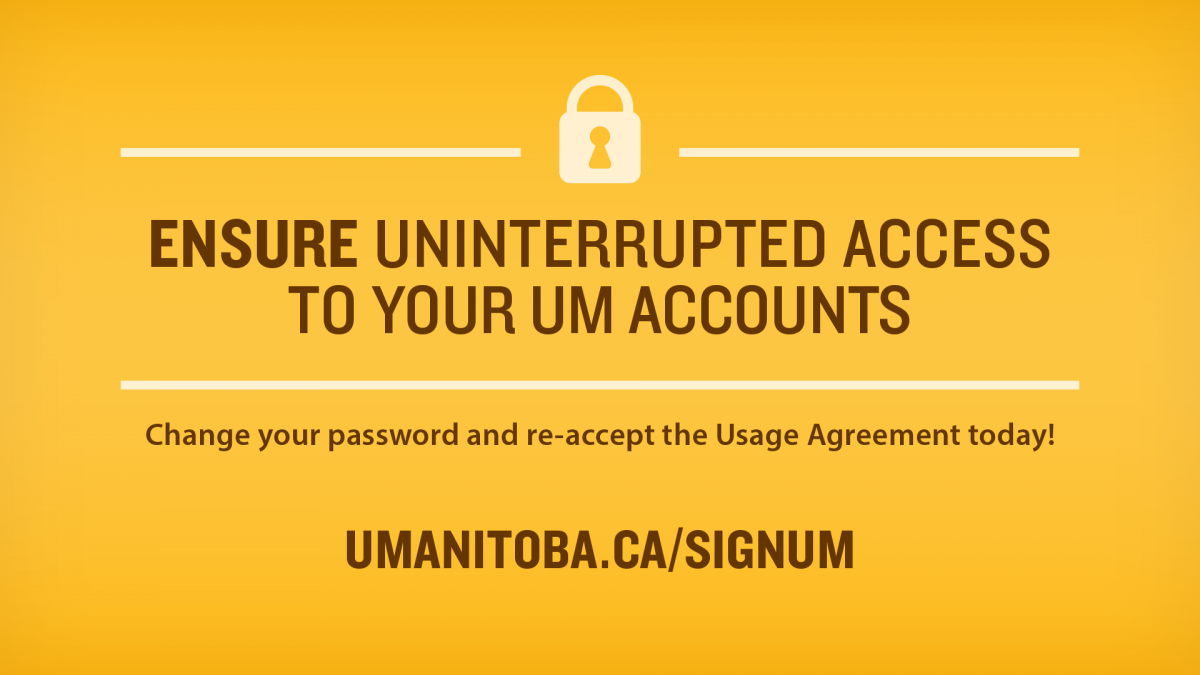 Your password and usage agreement acceptance is expiring starting March 26
Don't lose access to your UM accounts!
February 26, 2018 —
Password expirations and usage agreement re-acceptances will start being enforced on March 26, 2018. It's the second phase of the launch of the university's new identity and access management service, called signUM.
The University's password standard and computer accounts usage agreement requires everyone to change passwords and re-accept the usage agreement on an annual basis.
This will apply to all individuals who have not changed passwords or re-accepted the usage agreement in the previous 365 days.
All expiring accounts will receive multiple email reminders from signUM beginning one month before their expiry date. When you receive the email, it is important to change your password and re-accept the usage agreement as soon as possible so you don't lose access to your email or files.
Expirations will happen gradually over the next year with the initial focus on staff and sponsored accounts. Students will follow.
Please read the signUM FAQs for more information.
Related article: