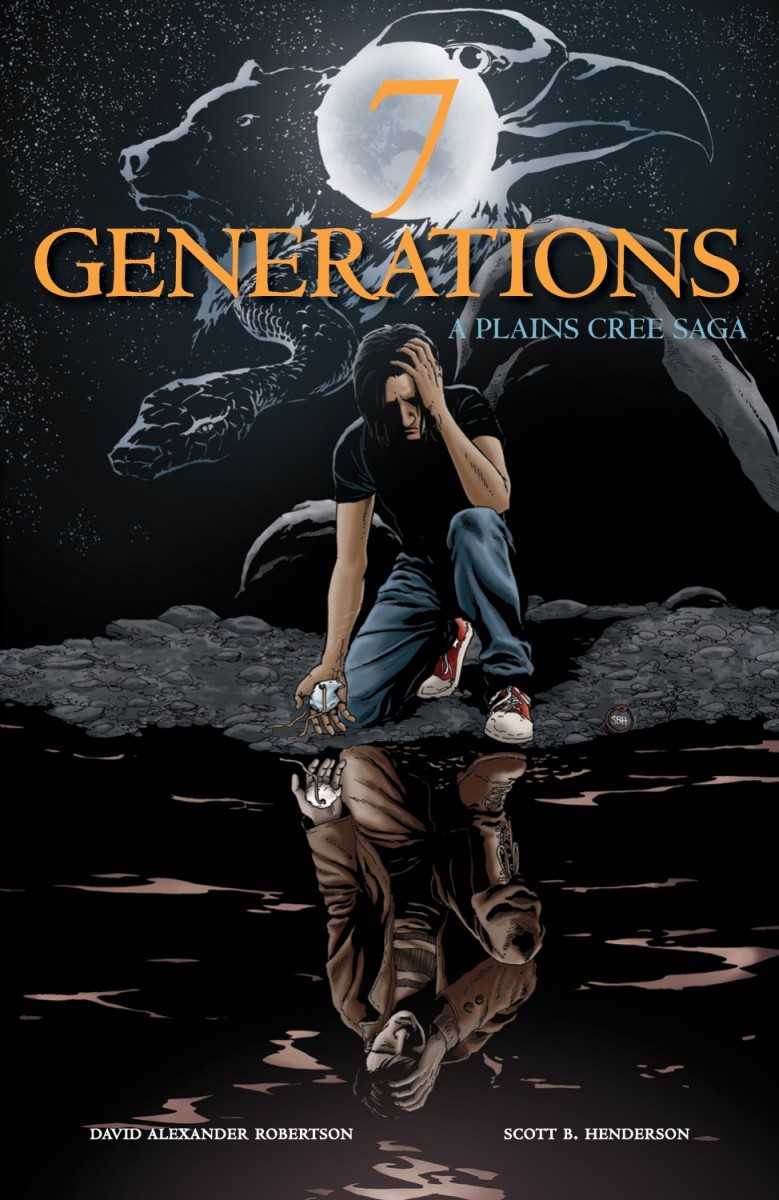 Today: Writing the graphic novel with David Robertson
Free workshop
October 31, 2013 —
Seven years ago when David Robertson was asked to write the story of Helen Betty Osborne for some educational material, he suggested a graphic novel. It seemed like a stretch at first, to do a graphic novel about this kind of topic, but Robertson believed that it would be possible to provide a sensitive, dynamic treatment that would also appeal to youth.
Since then, the Aboriginal writer who lives in Winnipeg has gone on to produce an award-winning seven-volume series of graphic novels called "7 Generations." Today the writer will be giving a free workshop on the process of writing a graphic novel.
Presented by the Centre for Creative Writing & Oral Culture (CCWOC), the workshop takes place from 1:00 to 3:00 p.m. in the Haney Reading Room, 627 Fletcher Argue Building, English Dept, on the Fort Garry Campus.
Writing the Graphic Novel with David Robertson
The graphic novel is a work of sequential art; creating it is a dynamic and intricate process, from conceptualizing the story to seeing the final words and pictures on the page. Join award-winning graphic novelist David Robertson as he explains how text and image work together to create a vivid story, including how to create a compelling script, how to make the right choices in terms of image, word, frame, transition, flow, etc; how and why images and words mingle; and how all of these elements come together.
More info about David Robertson at http://www.darobertson.ca/
Register by email: ccwoc [at] cc [dot] umanitoba [dot] ca or by phone: 204-480-1065