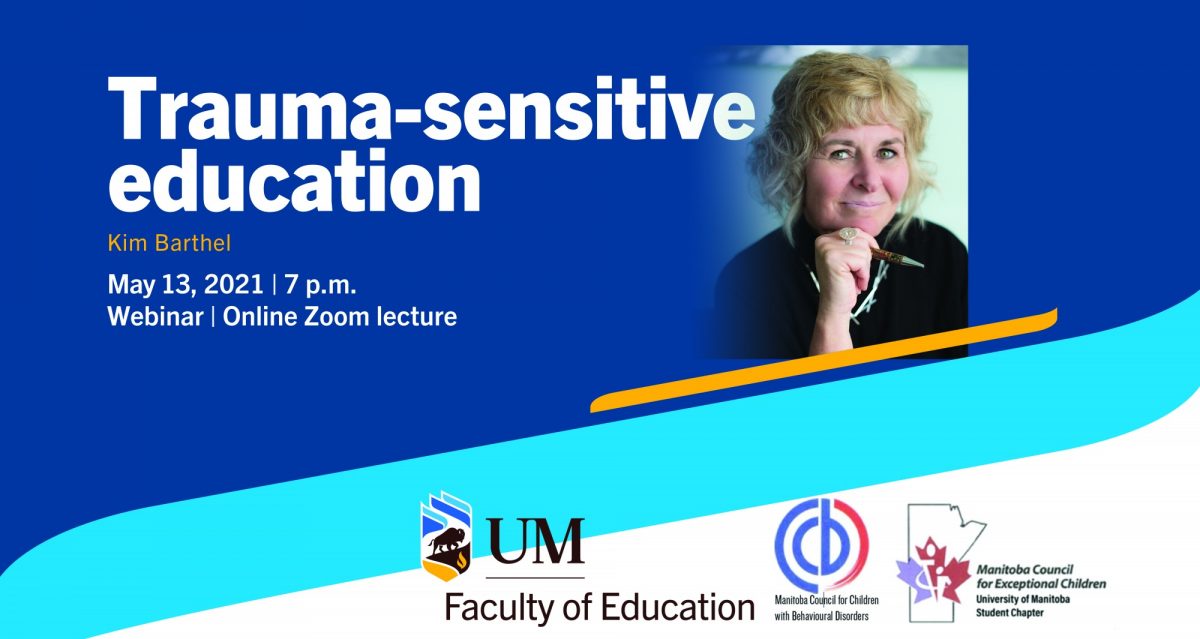 When trauma becomes a way of being
Therapist to offer insights for educators
May 7, 2021 —
It's in the fear we feel when we go to the grocery store. The tension that builds in our chest when we go to school. How we distance ourselves from the nearest person at the park.
We are constantly engulfed in the energy of anxiety, says Kim Barthel (BMR, OT/84).
Over a year into a global pandemic, the award-winning occupational therapist, teacher and best-selling author has changed her approach to trauma in education.
'Trauma is no longer a concept. It's a way of being … We are all in it'
"Trauma is no longer a concept. It's a way of being . . . We are all in it," Barthel says. "I think of being trauma-sensitive as an embodied experience that we all have."
Barthel describes trauma as a continuum and a confluence of multiple factors that tilt the scales of the central nervous system's stress-regulating system to a tipping point where people can no longer cope.
"Sometimes it's very sneaky. It's not an instantaneous experience. It's something that can unfold across time," Barthel says.
Significance for educators vast
For educators working with students and families, the significance and impact of stress and trauma are vast.
They interfere with a student's capacity to pay attention, absorb and retain material. Compounding the problem, students may come to class with developmental trauma—from both in their past and their present situations—manifesting in behavioural challenges.
To counteract these negative effects, Barthel says, students need a healthy relationship with at least one person who understands them.
"Because the number-1 mitigating factor for post-traumatic stress disorder is who is there in your life at the time of a stressor to co-regulate you."
This person can be a teacher. Since "we can't regulate another unless we're regulated ourselves", Barthel offers that as teachers we must care for ourselves, and be mindful that how we react in times of stress and uncertainty can impact the relationships we have with students, and therefore their learning.
"It's not this simple toolbox of how do I control my self. Sometimes it's about how well do I ask for help when I need it? How well do I seek and nurture people in my life as my own community of support?" Barthel says.
"That's the magic, ironically, of health and healing."
Barthel will offer more insights for educators as guest speaker at a Faculty of Education Zoom webinar. Details as follows:
What: Trauma-Sensitive Education
When: Thursday, May 13, 2021
Time: 7:00 p.m.
Where: Click here to register on Eventbrite
For more information, contact:
Charlie McDougall, communications coordinator, Faculty of Education, Charlie [dot] McDougall [at] umanitoba [dot] ca