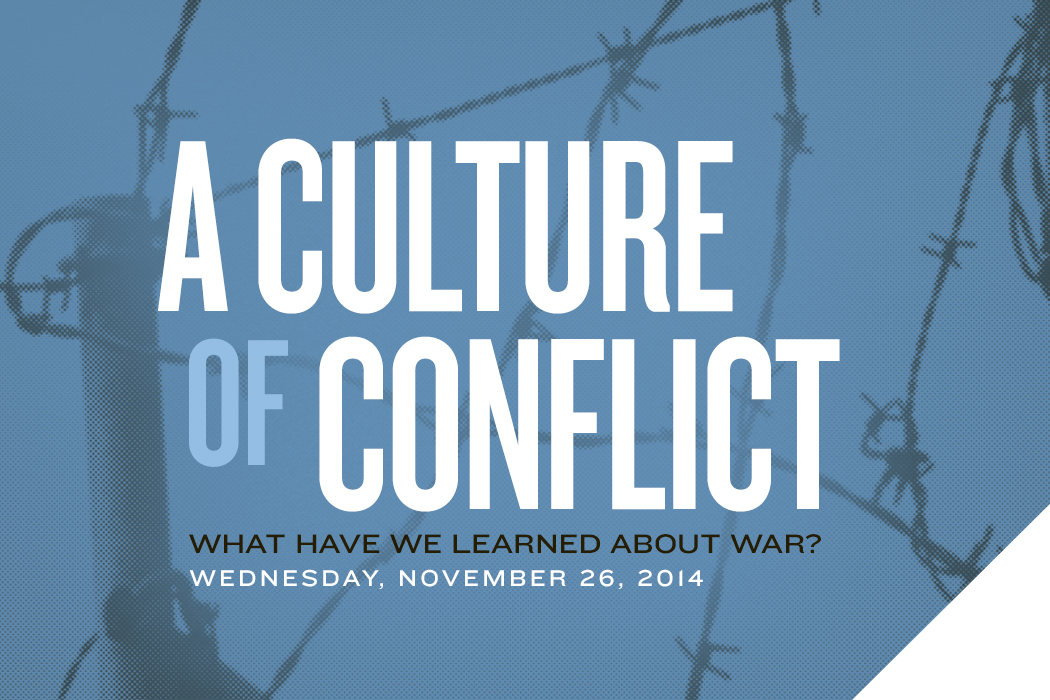 What have we learned about war?
November 18, 2014 —
The award-winning Visionary Conversations speaker series continues November 26 with a thought-provoking discussion, A Culture of Conflict – What have we learned about war? UM Today caught up with our expert panelists this week and asked them Why is it important to talk about warfare in the modern era?
Here are their answers:
Andrea Charron, Assistant Professor, Department of Political Studies, Deputy-Director of the Centre for Defence and Security Studies
"The nature of war is changing – civilians are the main targets – with consequences for generations and for every state."
Régine King, Assistant Professor, Faculty of Social Work

"After the Holocaust, the world said 'never again!' Today 'never again' has become a meaningless expression as we continue to witness genocide and ethnic cleansing in different parts of the world.
Have we learned any lessons?
War and genocide movements are ongoing. They continue to damage the lives of individuals and entire societies. As human beings living in interconnected world, we should care, prevent and take appropriate measures to construct a culture of peace."
Adam Muller, Associate Professor, Department of English, Film and Theatre, and Senior Research Fellow at the Centre for Defence and Security Studies
"The visceral power of many war photographs often blinds us to the fact that these images are always the view of someone, located somewhere, possessing a complex set of relations to what she or he is depicting. In war such images are often produced for financial gain, and as a result of strict censorship they are made to speak for what governments and militaries want publics to know and think about what they are doing. This is not to say that we can't trust aspects of individual images. Rather it is to insist that the only sensible way to approach war's photographic depiction is with a great deal of critical circumspection and contextual awareness."
Join us on November 26 at 6:30 p.m. for a Reception, with the panel discussion beginning at 7:00 p.m. in Robert B. Schultz Theatre, 92 Dysart Road, St. John's College, Fort Garry Campus, University of Manitoba.