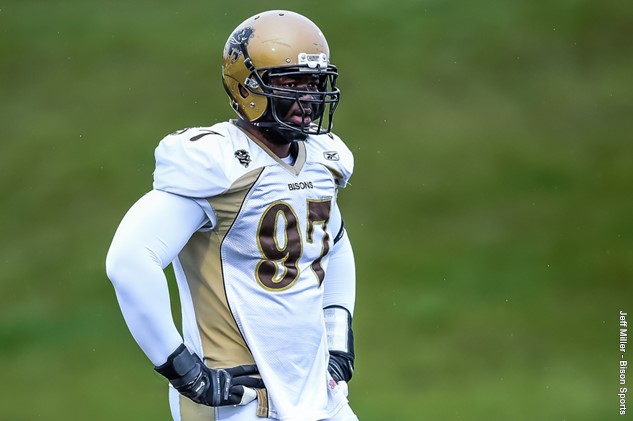 Watch former Bisons football player, David Onyemata, on TSN
September 28, 2023 —
It's just another example of how people may leave the Bison herd, but they continue to do great things making UM and Manitoba, proud.
You can watch former Bisons football player, David Onyemata on TSN in a feature that tracks his path from never having played football in his birthplace of Nigeria, to his time at UM and then his success in the NFL.
You may even see a guest appearance or two from Coach Brian Dobie.
Watch on TSN Sports Centre
Want to hear more of David Onyemata?
Listen to recent Atlanta Falcons' podcast.