bison alumni News Archive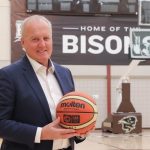 November 6, 2023 —
Edie has now pledged $100,000 of matching money for the men's basketball scholarship endowment, Teammates for Life, intending to reach $1 million.
+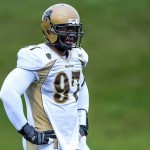 September 28, 2023 —
You can watch former Bisons football player, David Onyemata on TSN in a feature that tracks his path from never having played football to his time at UM and path to the NFL. You may even see a guest appearance or two from Coach Brian Dobie.
+