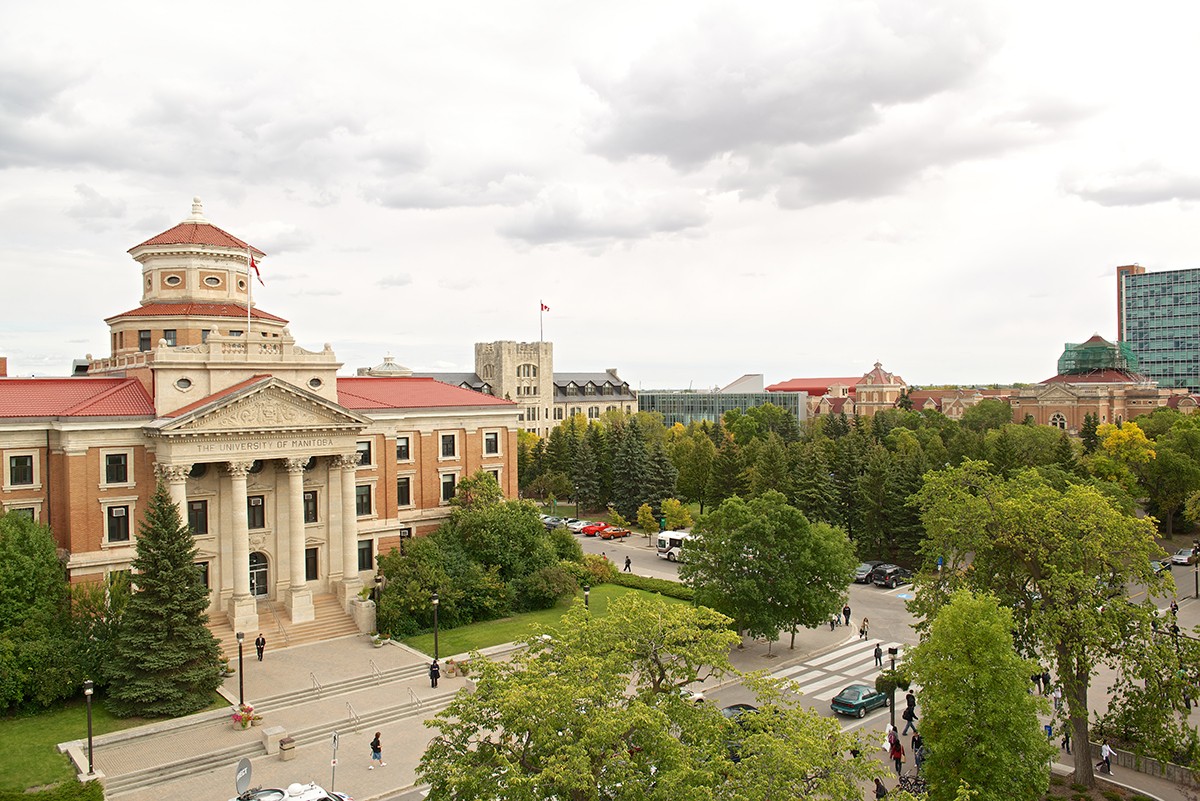 Visionary (re)Generation Master Plan for the Fort Garry campus approved
Open houses to present final document being planned for the fall
April 13, 2016 —
After an extensive process of engagement with the University community and broader stakeholders, the University's Senate and Board of Governors have approved the final draft of the Visionary (re)Generation Master Plan for the Fort Garry campus.
Last March in an update on UM Today, the University and surrounding community were invited to an open house to view a conceptual draft of the master plan and provide feedback on it. In June 2015, this draft concept was presented to the Senate Planning and Priorities Committee, Senate, and the Board of Governors for information and comment.
As a result of feedback heard through these forums, in addition to input from prior community engagement over the past two years, the consultant team developed a preliminary document version of the master plan. This document was sent for comment to the range of University committees, working groups and units dedicated to this project, including the campus planning and design committee, a University planning working group, an energy & sustainability performance management subcommittee, an Indigenous advisory committee and subcommittee, physical plant, the campus planning office, and the University's sustainability committee. Students, staff, faculty, community members were all represented within these groups, along with experts in various fields from Manitoba Hydro, the City of Winnipeg and the Province of Manitoba. Input provided by these groups was integrated into the document before it was presented for final University approvals.
"The approved Fort Garry Campus Master Plan represents a shared vision for a campus in which our community experience and student life are enhanced and strengthened, ensuring that our goals and values as a University community are reflected in the campus environment. We thank the entire University community for its active participation in this process," says President and Vice-Chancellor David Barnard.
The plan also provides more detailed guidelines on physical campus development in areas such as land use, open spaces and landscape, buildings, transportation and streets.
Open houses to present the final document are being planned for the fall and will be widely advertised. All members of the University community are invited to attend. All are encouraged to visit visionaryregeneration.com and umanitoba.ca/campusplanning for more details on the plan, the engagement process and this planning project overall.