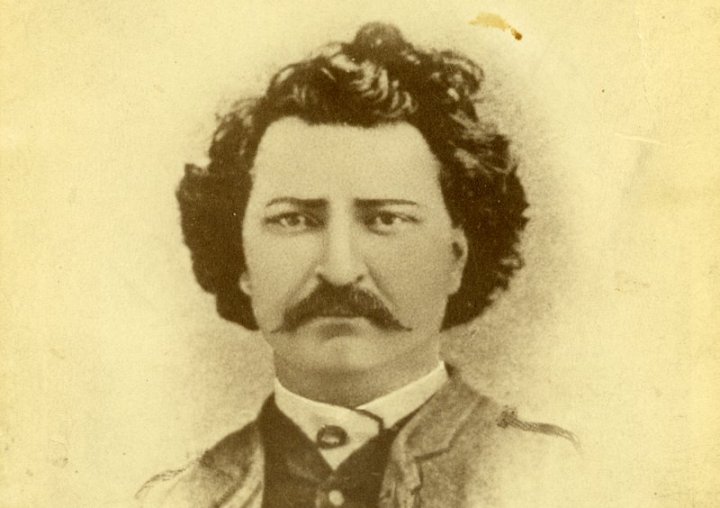 Video: Why we celebrate Louis Riel
February 16, 2014 —
Fred Shore, Assistant Professor in the Department of Native Studies, explains why we celebrate Louis Riel Day in Manitoba.
Archives & Special Collections at the University of Manitoba is home to numerous artifacts relating to Louis Riel and Metis heritage. Many of them are available online in the U of M's Digital Archives.
Louis Riel was born in Red River and was educated in St. Boniface before being sent to the Petit Séminaire de Montréal. He returned to Red River around 1868 and soon came to lead Metis hostility to the prospective Canadian annexation of the settlement. His direction of the Red River Rebellion as president of the provincial government was marred only by the execution of Thomas Scott, which allowed the Canadian government to name him an outlaw. He was later elected to Parliament from Provencher on several occasions but was expelled. In June 1884, he was asked by a group of settlers in Saskatchewan to lead them in protest against the Canadian government. The protest turned to violence in 1885, and the Metis and Indigenous peoples led by Riel were quickly and brutally suppressed after military defeat at the Battle of Batoche. He was tried for treason, rejecting a plea of insanity advanced by his lawyers, and was hanged at Regina on 16 November 1885.
Also see this story on Louis Riel Day at the U of M.