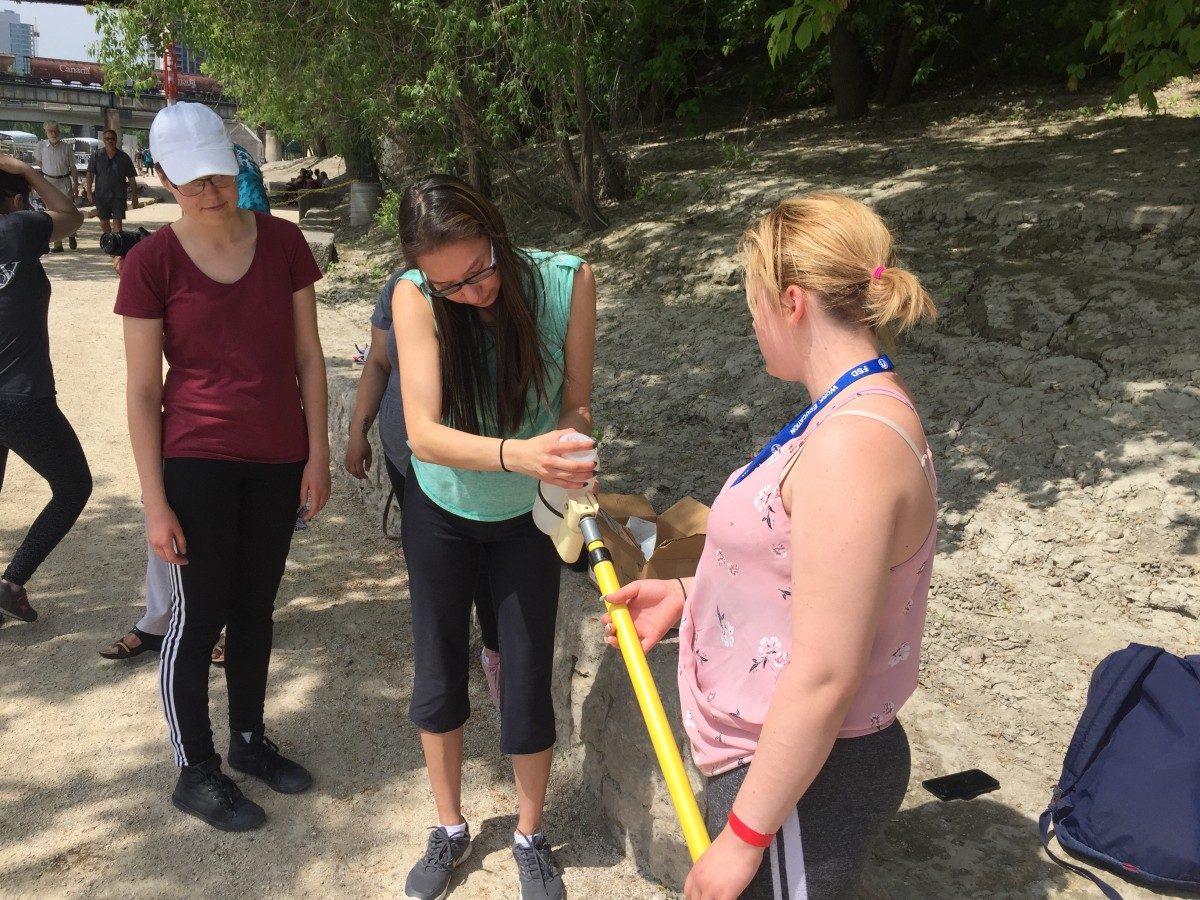 Verna J. Kirkness program a success again in 2018
June 4, 2018 —
From May 27 to June 1, grade 11 students representing First Nations, Métis and Inuit communities from across Canada embarked on a week of exploratory research at the U of M, as part of the Verna J. Kirkness Science and Engineering Education Program.
This was the seventh consecutive year that the program was held at the U of M, while this year's participation number of 46 tied the record set in 2017. Feedback from the students has been overwhelmingly positive.
"Hearing that students participating in the Kirkness program go from unsure that post-secondary education is for them to excited to apply to the U of M and study here one day demonstrates the importance of creating pathways for Indigenous students," says Dr. Lynn Lavallée, Vice-Provost, Indigenous Engagement.
"Through providing opportunities for Indigenous students to stay in residence, connect with faculty members, get hands-on experience in labs and in the field, and learn about supports that are specifically for Indigenous students, they can see first-hand how this is a welcoming community for them."
Below are just a few of the fun sessions the students took part in with various faculty leads and student mentors.
---
On Tuesday morning, students with an interest in kinesiology were taken to the U of M's perceptual motor integration lab, in order to learn more about muscular movement and responses.
---
Later that afternoon, another pack of students ventured to The Forks to measure oxygen and temperature levels in Winnipeg's Assiniboine and Red Rivers. Once the water samples were attained, they were taken back to the lab in order to see how much bacteria was in each.
---
Wednesday morning, students with an interest in engineering learned how to make a kit rocket. Included in the lesson were variations that could be made when building bigger or smaller rockets. The following day, the students launched their rockets in a safe location on campus, utilizing a specialized launch pad.