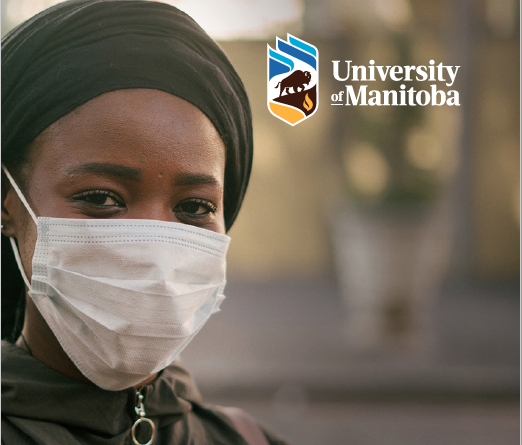 Upholding the principles of equity, diversity, and inclusion during COVID-19
February 3, 2021 —
It's been a difficult year for everyone, but the pandemic has intensified systemic inequities impacting Indigenous, Black, and racialized communities as well as people with disabilities and members of the 2SLGBTQ+ and student communities.
A new handbook for equity, diversity and inclusion (EDI) during COVID-19 has been created to advance the UM commitment to inclusion during this pandemic and beyond, and to connect people to university and community supports.
Upholding the Principles of Equity, Diversity, and Inclusion During COVID-19 is now available for all community members.
"We wanted to address the impact of COVID 19 on the university community in general and, more specifically, in recognition of the disproportionate impact of COVID 19 on members of equity seeking groups," says Meghan Menzies, director of the Human Rights and Conflict Management Office, which helped to coordinate the effort along with the offices of the VP (Admin) and the Provost.
"This handbook both provides a multitude of resources, while bringing and building awareness of the impact of COVID-19 on communities," she notes.
The document contains resources and supports for those struggling with matters that have been exacerbated by the pandemic, such as discrimination, isolation, mental health concerns and financial difficulties. It also provides resources for those seeking to be better allies and supports to their community.
President Michael Benarroch says he's inspired by the ways the UM community has come together to support one another during COVID-19.
"The University of Manitoba must be a place where equity, diversity, and inclusion are embedded in all that we do," he says.
"I am confident that the pandemic will not derail our efforts but that we will emerge a stronger community, as we continue to work together to create a campus where everyone feels included, valued and a sense of belonging."
See also: Inclusive language and Inclusive communication (pp. 12-17) in our new UM Style Guide.