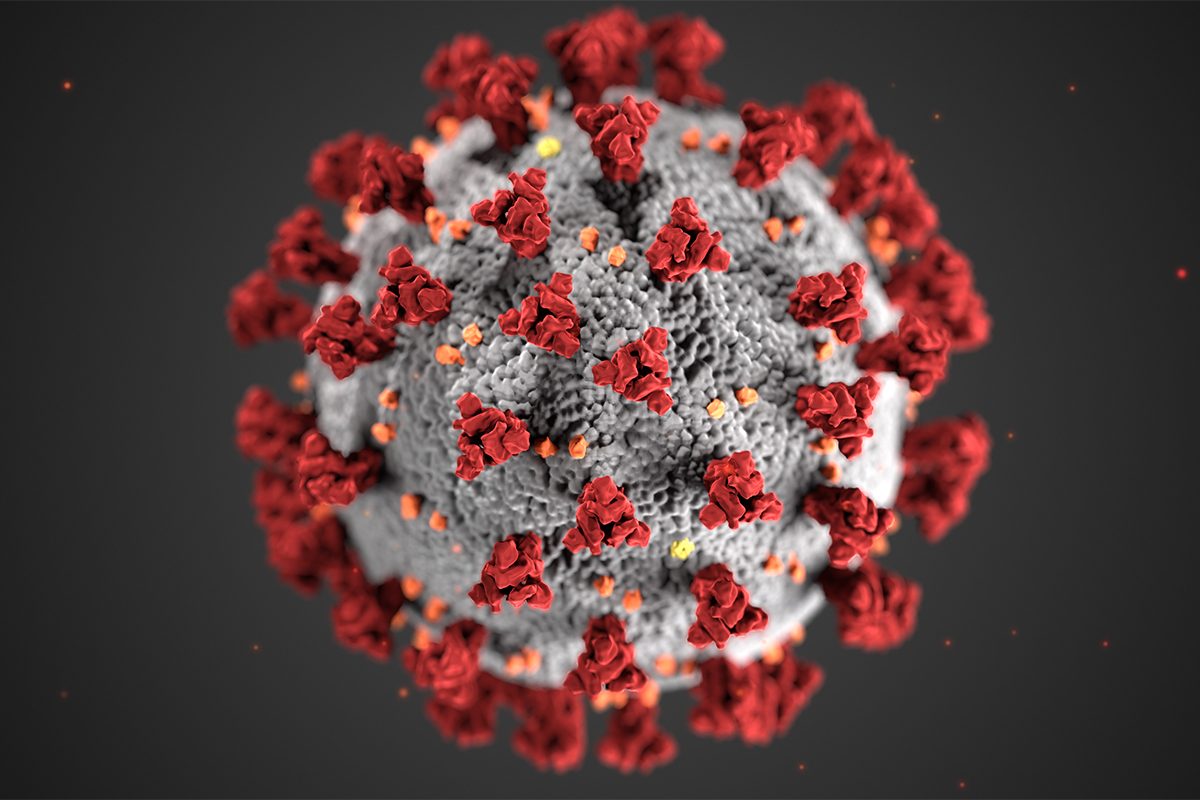 University message on COVID-19: March 13
March 13, 2020 —
The University of Manitoba continues to closely monitor the Coronavirus COVID-19 threat. Currently, there are three presumptive case of COVID-19 in Manitoba. The Public Health Agency of Canada identifies the risk to Canadians as "low." Globally, and throughout North America, the number of cases has increased in the past few days. Governments and institutions are taking a wide range of responses, including reducing or eliminating travel and other measures of social distancing.
In the U.S., a number of universities are cancelling larger public events and, where possible, moving academic activity to an online format. In Canada, some smaller universities are shutting down. UM health experts, risk management professionals and administrative leaders are paying close attention to every development to make informed and responsible decisions regarding any necessary adjustments to normal practices and activities. It is critically important that you continue to read all updates for new information. Updates can be found here.
Today, you are reminded to stay home if you are ill and to follow advice from Manitoba Health and the Public Health Agency of Canada as outlined below.
In light of concerns about the potential for increased cases of COVID-19 in Canada, Manitoba Health recommends self-isolation for the following groups for 14 days after departing the area, or since their last known contact or exposure:
travelers returning from the province of Hubei;
travelers returning from Iran;
travelers returning from Italy;
contacts of a confirmed or probable case of COVID-19; and
laboratory workers exposed during work.
Self-monitoring for symptoms of COVID-19 is recommended for the following groups for 14 days after return to Canada, or since their last known contact or exposure:
all returning international travelers; and
close contacts (within 2 meters/ 6 feet) of individuals with flu-like symptoms who have traveled internationally within 14 days prior to becoming sick.
Travelers who develop cold or flu-like symptoms within 14 days of returning to Canada should contact Health Links/Info Sante at 204-788-8200 or toll-free 1-888-315-9257 to determine if testing for COVID-19 should be considered. In cases where testing is not recommended, they should self-isolate until they are well.
Information on self-monitoring and self-isolation can be found at:
Returning travelers from any of the countries experiencing community transmission of COVID-19 (China, Hong Kong, Iran, Italy, Japan, Singapore, South Korea, Taiwan, Thailand, Vietnam) who are experiencing cold or flu-like symptoms within 14 days of returning to Canada, should be tested for COVID-19. Contact Health Links-Info Santé for more information.
For a complete list of countries reporting COVID-19 cases see the Public Health Agency of Canada's Coronavirus disease (COVID-19) website.
If you are planning to see a health care provider about suspected COVID-19, please inform your health care provider either when calling for an appointment or when presenting to make an appointment so that appropriate protective measures can be taken.
In terms of precautions to reduce risk, you are encouraged to:
Wash your hands frequently and use hand sanitizer when needed (every effort is being made to keep dispensing units stocked, but due to a global shortage in supply, some units may not dispense product; in those cases please wash your hands at the nearest sink).
Cough or sneeze into your elbow.
If you have a severe cold or the flu, stay home.
For additional information on how to protect yourself, symptoms, and current travel advice, please refer to the following sites:
Manitoba Health:
https://www.gov.mb.ca/health/publichealth/diseases/coronavirus.html
Government of Canada Public Health Agency:
https://www.canada.ca/en/public-health/services/diseases/coronavirus.html
U.S. Center for Disease Control and Prevention:
https://www.cdc.gov/coronavirus/2019-ncov/index.html
World Health Organization:

https://www.who.int/health-topics/coronavirus
Government of Canada Travel Advice:
https://travel.gc.ca/travelling/advisories/pneumonia-china
International SOS:
https://www.internationalsos.com/
UM International Travel Tools:
http://umanitoba.ca/international/travel-tools
Health care services at the University of Manitoba:
www.umanitoba.ca/student/health-wellness/
Commonly asked questions about Coronavirus:
http://umanitoba.ca/student/health/coronavirus.html
We are actively monitoring the situation in conjunction with Manitoba Health and the Public Health Agency of Canada and will provide additional information on the University's homepage when available. Information on commonly asked questions can be found here.