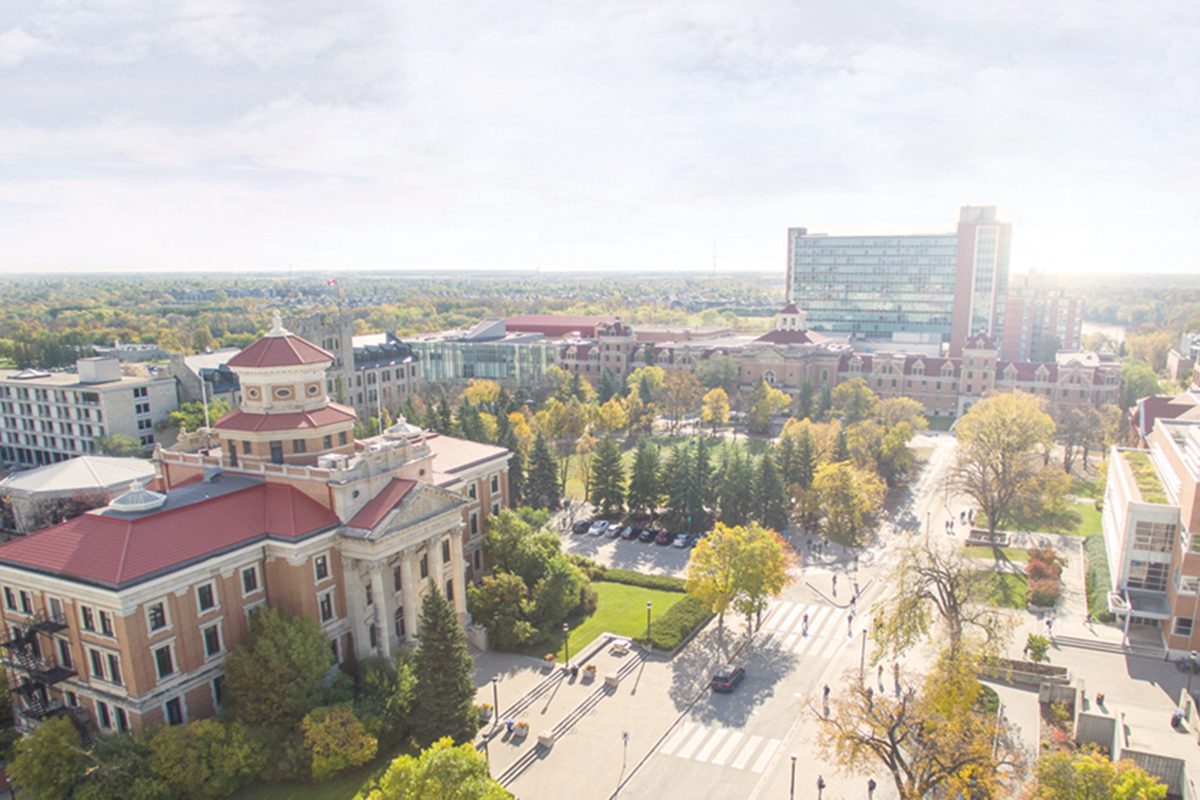 UM's new responsible investment policy will contribute to a more sustainable and equitable world
An important step for the University of Manitoba
April 4, 2023 —
A new policy to integrate responsible investing principles into UM's decision-making was approved on Mar. 28 by the Board of Governors (BOG). The policy aligns with the University of Manitoba's commitment to advancing Reconciliation, sustainability and climate action — and generally promotes investing in companies or funds that balance seeking positive financial returns while actively advancing positive social and environmental change.
The policy change follows a recent report on Incorporating Responsible Investment Principles at the University of Manitoba detailing actions as part of UM's commitment to give priority to social and environmental issues in decisions related to the University's investments. The scope of the policy includes all investments managed by the University including operating investments, staff benefit investments and the University Investment Trust (endowment fund), UM's primary and  largest investment fund.
Both the report and the new policy fulfill recommendations forwarded by the Responsible Investment Committee established in fall 2020. Recommendations were approved by the Trust Investment Committee in fall 2022 and by BOG in January 2023.
UM has already approved an investment of approximately $45 million from the endowment fund in the Brookfield Global Transition Fund; this brand new fund will invest capital in renewable and clean energy solutions across different industries and countries, facilitating the global transition to a net-zero carbon economy.
UM joins other leaders among the U15
Naomi Andrew, Vice-President (Administration) and Chair of the Trust Investment Committee, notes that with the adoption of the Responsible Investment Policy, UM joins the other leaders among the U15 that have adopted responsible investing (RI) principles to better manage risks, create long-term value and contribute to a more sustainable and equitable world.
She says, "We are very pleased to have this new policy approved as a result of the hard work and recommendations of the Responsible Investment Committee.
"This supports and builds upon UM's commitments to broad environmental sustainability and to the advancement of equity, diversity and inclusion, as well as supporting the Truth and Reconciliation Commission Call to Action #92 — concerning corporate responsibilities for consultation, relationship building, and the free, prior and informed consent of Indigenous Peoples on economic development projects."
Access the Incorporating Responsible Investment Principles report and the new Responsible Investment Policy on the University Investment Trust page.
Supporting the rights of Indigenous peoples
These actions to support the rights of Indigenous peoples include the commitment to identify violations of the UN Declaration on the Rights of Indigenous Peoples and to divest from investments that violate these rights.
This commitment shows significant leadership on the part of UM, as few Canadian RI policies or reports of institutional investors make references to Indigenous Peoples. It is aligned with the University's work and long-standing commitments to supporting Reconciliation and Indigenous education and achievement.
In ensuring integration of responsible investing principles, the policy also addresses other key recommendations from the report, such as: active ownership to influence corporate environmental, social and governance (ESG) performance; impact investing in companies with a positive impact on social or environmental issues; divestment, selling off any investments in companies that violate the rights of Indigenous peoples or companies related to fossil fuels; due diligence, in avoiding and addressing adverse impacts of investments through responsible business conduct; and tracking and reporting of carbon emissions in our investments.
Investing responsibly for a more sustainable and equitable world
Responsible investing is an evolving landscape and UM is committed to continuous improvement in this area while continuing to protect our assets, says Will Christie, IST staff member who acts as chair of the Responsible Investment Committee.
"The committee has recommended targets and dates for reducing the endowment fund's carbon footprint, with our recommendations also encouraging impact investment opportunities and engaging with the UM community on all issues related to responsible investing," he notes.
President Michael Benarroch says, "On behalf of the UM community, I want to acknowledge the work of the Responsible Investment Committee and thank the committee members for their dedication.
"This new policy and report represent an important step for the University of Manitoba in helping to create a more sustainable and equitable future, while ensuring we meet our commitments to advance Reconciliation and to champion global sustainability efforts and climate action."
Read the report: Incorporating Responsible Investment Principles at the University of Manitoba (PDF)
Review the Responsible Investing policy on the UM Governance website.