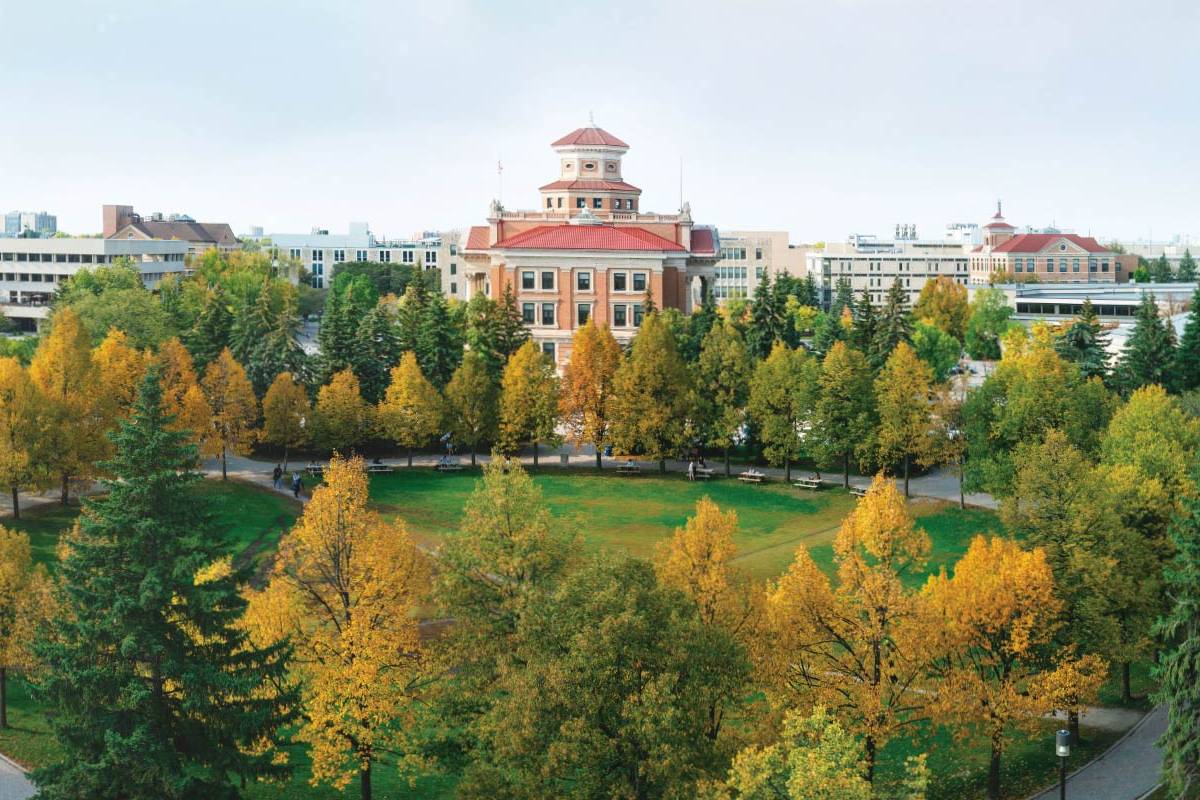 UM committee tackling responsible investment opportunities
January 18, 2022 —
Did you know the University of Manitoba is a signatory of the Investing to Address Climate Change: A Charter for Canadian Universities? The charter is a coalition of Canadian universities that have agreed to adopt a set of guiding principles that will govern the investment policies of university assets as they relate to climate change.
In fall 2020, UM established the Responsible Investment Committee to provide advice and make policy recommendations on matters related to environmental, social and governance (ESG) issues; socially responsible investing; climate change; divestment; impact investing; and shareholder engagement.
With membership from across UM, the committee has focused on issues surrounding responsible investment focusing primarily on the integration of climate change mitigation and Indigenous rights and reconciliation into the current UM portfolio. The group has also been reviewing the work of similar institutions to help incorporate best practices into any recommendations brought forward.
"The Responsible Investment Committee has the important task of ensuring our investments help us achieve the goals outlined in UM's Sustainability Strategy. They have made great progress to date, and I am looking forward to receiving their recommendations," says Michael Benarroch, President and Vice-Chancellor at UM.
"For 30 years, UM has been making significant governance changes to become more environmentally sound in all of our endeavours, and developing a responsible approach to investing will further promote the transition to a low-carbon economy," he continues. "The Committee is taking great care to help ensure the actions we take will lead to lasting and positive changes in the marketplace while protecting our assets."
In November 2021, the Board of Governors approved an investment in the Brookfield Global Transition Fund of approximately $45 million from the endowment fund. This brand-new fund will invest capital in renewable and clean energy solutions across different industries and countries, facilitating the global transition to a net-zero carbon economy.
Going forward, UM's Responsible Investment Committee will focus on:
finalizing its terms of reference, scope and member selection process
recommending a draft Responsible Investment Policy for adoption by UM's Board of Governors
recommending targets and dates for reducing the endowment fund's carbon footprint
recommending impact investment opportunities with Indigenous organizations
continuing education and engaging with stakeholders and leaders in ESG
engaging with the UM community on all issues related to responsible investing
Stay tuned for updates as the committee continues its work.