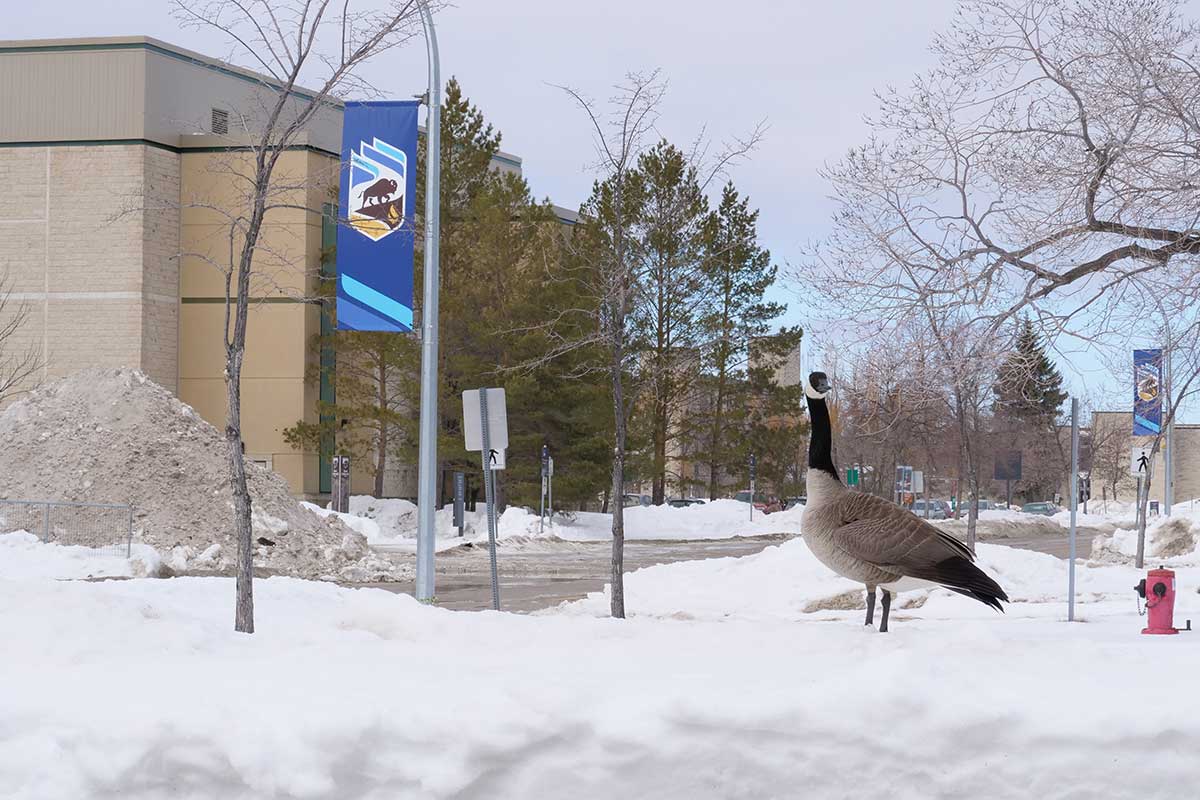 UM will temporarily move to remote operations in response to snowstorm
April 12, 2022 —
In light of the forecasted major Spring storm, UM will move to remote operations for Wednesday, April 13 and Thursday, April 14. Weather conditions are expected to be extremely poor with dangerous road conditions, and all non-essential in-person activity should be postponed or moved to remote. All students, faculty and staff who are not required on campus are asked not to attend campus. Only minimum essential services will be operating.
Remote classes and work

All in-person instruction planned for April 13 and 14 should be cancelled. Remote classes can continue as planned.
Where the type of work allows, employees are asked to work remotely. Where the type of work does not allow for remote work, employees are asked to report into their supervisors to determine if it is critical for their job to be on-campus.
Most employees (those who have regular hours) should be considered as working during this time. Time should continue to be entered as 'regular work.' Where an employee does not have regular hours, they may have their work rescheduled if they are unable to work (in accordance with the applicable policy or collective agreement). Those who are already booked to be away (on vacation or sick time), should continue to be recorded as such.
Questions and concerns

If you are a faculty member or an instructor, please contact your dean or supervisor if you have any questions. Staff members with questions may contact their supervisors or HR Consultant (UM Intranet).
Employees and supervisors may also refer to HR's disruptions in access to workplace webpage (UM Intranet) for information and guidelines. (Please note that you must be signed in to your UM Net ID to access UM Intranet.)
If you have any safety concerns or items to report, please email emergency_response [at] umanitoba [dot] ca, which is monitored 24/7 year-round.
Thank you and stay safe!