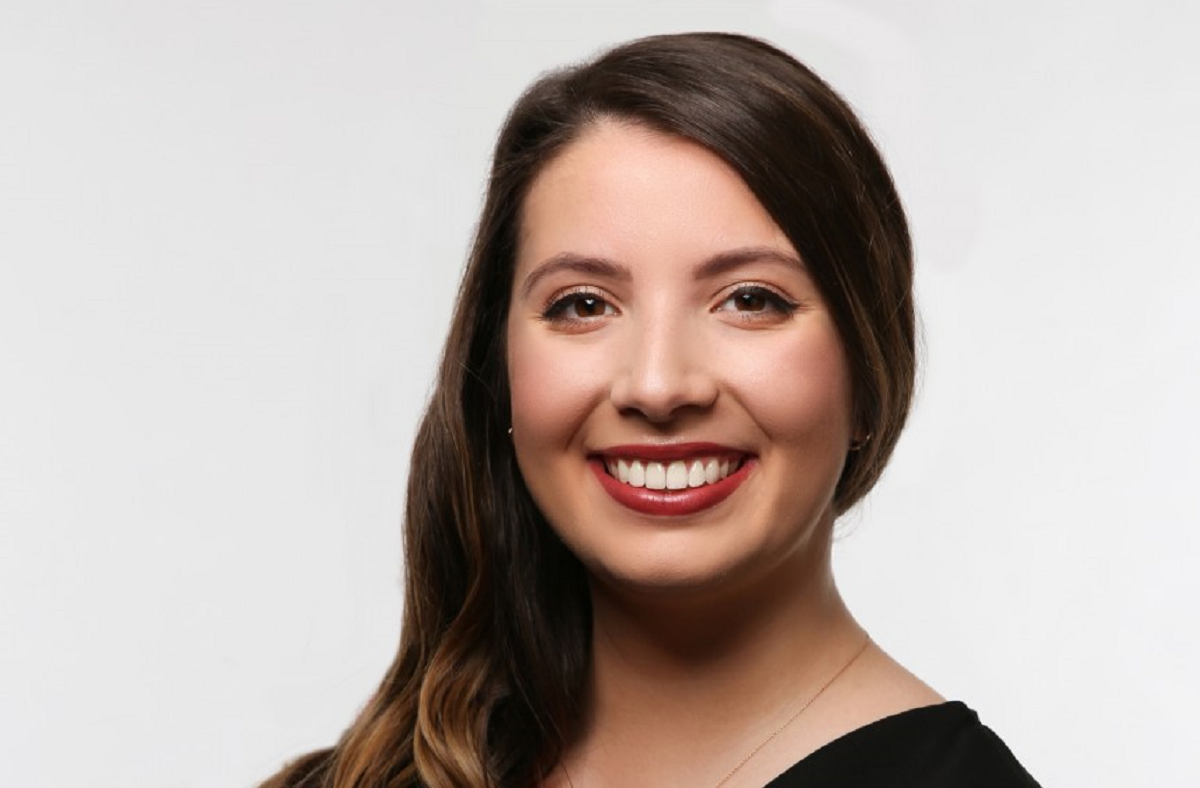 UM student recognized with Athena Leadership Scholarship
May 6, 2020 —
Gillian McIvor is a Métis student completing her bachelor of science in biological sciences. She is currently a fourth-year mentor with the Neechiwaken Indigenous Peer Mentor Program, and is finishing her third year in the Indigenous Circle of Empowerment (ICE) program. She is also wrapping up her second term as the Indigenous students' representative for the Science Students' Association in the Faculty of Science and has plans to work in Dr. Keith Fowke's lab in the department of medical microbiology and infectious diseases in the Max Rady College of Medicine, as part of the Prairie Indigenous Knowledge Exchange Network (PIKE-Net) program.
McIvor caught up with UM Today to share the news of her success as the 2019/2020 recipient of the Leader of Tomorrow Scholarship. Presented by Athena Leadership, the scholarship recognizes young women of Manitoba who demonstrate leadership ability in conjunction with academic standing.
UM Today: How did you hear about the Leader of Tomorrow Scholarship? What made you want to apply?
I heard about the Leader of Tomorrow Scholarship from Justin Rasmussen [student advisor at the Indigenous Student Centre], who nominated me. He has played a huge role in my leadership development in the Indigenous community on campus, so having him nominate me was also something I was thankful for. I have heard about Athena Leadership before and wanted to apply as it is an empowering community that provides women in Manitoba the opportunity for leadership development and networking opportunities with their mentors. I found the opportunity to become a part of their community exciting and a step in furthering my own leadership development.

UM Today: Tell us about your reaction upon finding out you had been the successful recipient of this scholarship.
When I found out I was the 2019/2020 recipient, I was shocked! I hadn't expected to receive it, but I was also extremely grateful for being chosen. It is a huge honour to be chosen to receive this award, as so many female leaders that do amazing work in their communities have received it in the past. I am grateful that I have made an impact on my Indigenous community in some way that was recognized by the leaders at Athena Leadership.
UM Today: Tell us about what leadership means to you, and how you've made space and time for leadership in your already packed schedule.
Leadership to me means putting those around you before yourself for the betterment of your community, and empowering others to become leaders in their own way. I also think that leaders are humble in their work and do it simply to be able to make an impact on their communities. I think I have made space in my schedule for leadership because I love the community that I am in. I love being able to be involved in the Indigenous community on campus and learn from the other leaders around me. Before I became involved on campus, I didn't really feel like my university life had a purpose. I would come and go to lectures, but never stuck around. Once I found the Indigenous Student Centre, it was like I had finally found a place that felt like home on campus that I wanted to be a part of. It has made my university experience so amazing, and because I have so much fun being a part of the programs I am in and the councils I am on, it is easy to be able to make time for the things that mean so much to me.
UM Today: How will this scholarship and recognition help you moving forward?
Receiving this award is very humbling and validating to me. It shows me that the work I do in my community is important and that it is important for Indigenous students to become leaders in their communities. The University has so many strong Indigenous leaders that deserve so much recognition for the work they do. I hope that with the recognition of this award, I can encourage other Indigenous students to learn more about their own identities and to get involved with the Indigenous community on campus. It is extremely rewarding being able to be a part of a community that is so encouraging of me, and to be recognized for the role I play in my community. This scholarship is a way for me to take a step back and celebrate my achievements from my university career.
The Athena Leader of Tomorrow Scholarship has been providing support for young women in Manitoba since 2012 and is managed through The Winnipeg Foundation. The annual award allows these leaders to advance their studies while honouring "amazing young leaders who embody our values of empowerment, integrity, and philanthropy every day." You can see Gillian McIvor's full biography on the Athena Leadership website.