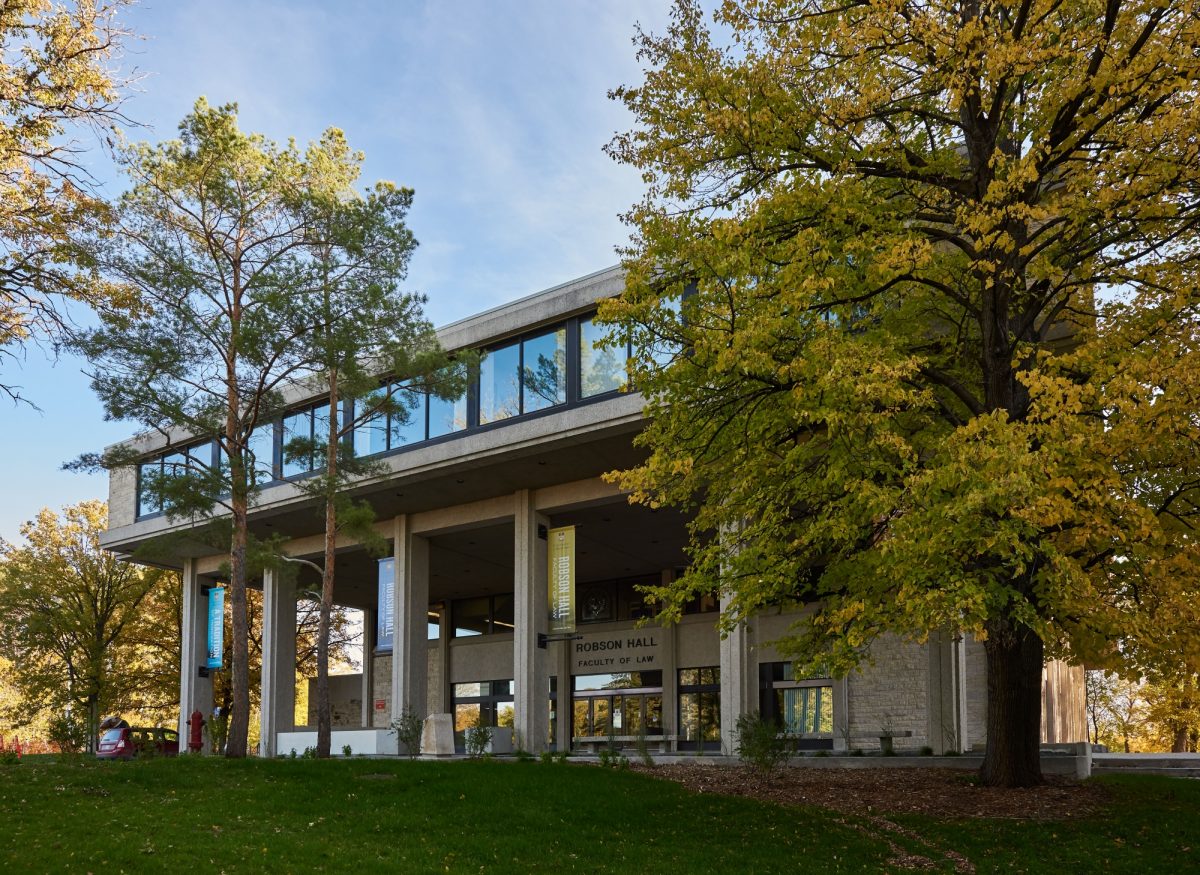 UM makes Indigenous Law course mandatory for all law students, and offers new concentrations this fall
December 9, 2022 —
A course in Indigenous law will be mandatory for all law students starting next year, and students will also have the opportunity to focus their studies in one of three new concentrations including Private Enterprise and the Law, Law and Society, and Criminal Law and Justice, in addition to the existing concentration in Access to Justice in French. Graduate law students will also see changes to the Master of Laws program including now having the opportunity to take clinical experience electives.
At the December 7th University of Manitoba Senate meeting, changes were approved to both the Master of Laws (LLM) and Juris Doctor (JD) programs that will enhance the legal education of both undergraduate and graduate students in the Faculty of Law. Beginning in September of 2023, all new JD students will be required to take, in their second year, Indigenous Methodologies and Perspectives, currently being taught as an elective this year by Assistant Professors Leo Baskatawang and Daniel Diamond, together with Indigenous Legal Studies Coordinator Marc Kruse. The Office of the Dean of Law thanks these instructors for their hard work, and that of the Faculty of Law's Truth and Reconciliation Advisory Team in achieving the implementation of this course.
Also next September, JD students will be able to focus their studies in the new concentrations, which will be recorded on their transcripts upon graduation. LLM students will, for the first time in the history of the program at the University of Manitoba, be able to select clinical course electives to enhance their experiential learning opportunities.
The Faculty of Law extends congratulations to Dr. Jennifer Schulz and Dr. Virginia Torrie, and many thanks to Dr. Laura Reimer and Rosa Muller for their efforts in administering and facilitating these important changes to the Faculty of Law programs.