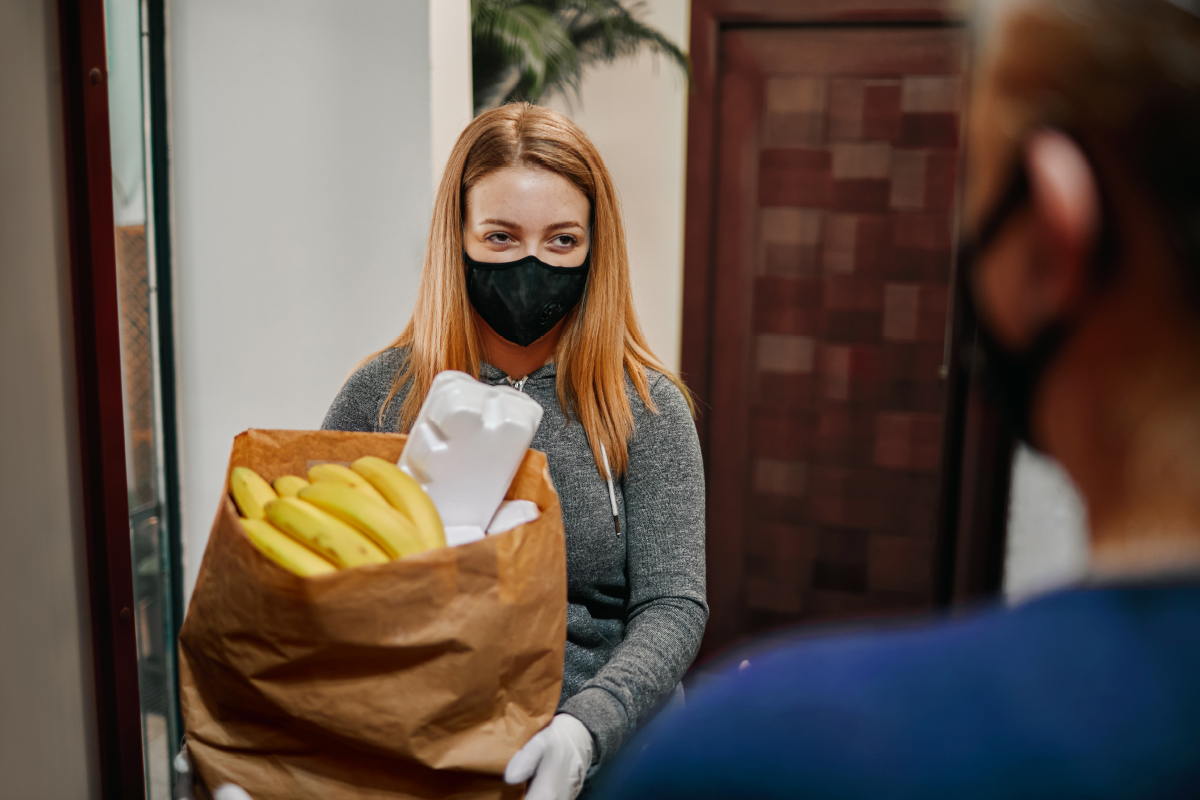 UM Food Bank alleviates financial stress during pandemic
Basic food needs should not be a barrier to success
April 6, 2021 —
Over the past year, the University of Manitoba has significantly increased support for students facing challenges during the pandemic.
In the 2019/20 academic year, UM provided more than $30 million in financial support to students, a sizable increase compared to the $21 million distributed in an average year. In the first month of the pandemic alone, UM created several COVID-19 emergency relief funds for students who needed extra help, disbursing $1.4 million. The Student Technology Fund, another new initiative, has helped students in need purchase personal computers for their online studies.
Since March of last year, approximately $60,000 has also been raised from faculty, staff, donors and the community to assist students through the UM Food Bank. This key generosity helps offset grocery costs for more than 1,110 students each year.
In operation for more than 25 years, the UM Food Bank is a joint initiative between UMSU, the Graduate Students Association and Financial Aid & Awards. When the university shut down in March 2020, UM responded to the unique needs of the pandemic by changing the way that the food bank supports students. After operating with a pick-up model for several months, Financial Aid & Awards adapted their strategy, partnering with FoodFare for a new initiative to send food hampers straight to students. Available through contactless delivery, each hamper is abundantly equipped with non-perishable food items.
"The University of Manitoba is committed to supporting the well-being of all our students. Basic food needs should not be a barrier to success," says Jane Lastra, associate registrar and director, Financial Aid & Awards. "Thanks to the generosity of our donors and partners, we are able to offer the Food Bank service to students free of charge."
A second year Master's student in the Faculty of Agricultural and Food Sciences who prefers to remain anonymous used the UM Food Bank when they first came to Canada and during the current pandemic.
"The program has helped tremendously in alleviating some financial stress and the delivery service during Covid-19 is a huge help for those of us who do not have our own transportation," the student says. "The people who run the program make me feel welcome and supported. I would like to thank the generous donors and those who run the program for making it possible. Because of them, I have been able to focus on my studies and continue to advance in my academic journey."
Students facing financial challenges can access information and learn about ordering hampers on the Food Bank's website. To be eligible, students must be enrolled (full or part-time) in the current academic term and can request a food hamper once every three weeks.
For those interested in supporting students through the Food Bank, information is available online, including easy options for one-time donations or contributions via payroll for UM faculty and staff.
Along with offering assistance from the Food Bank, UM continues to provide options for financial support for students needing help. Students wanting to learn more about COVID-related financial assistance can connect with Financial Aid and Awards.