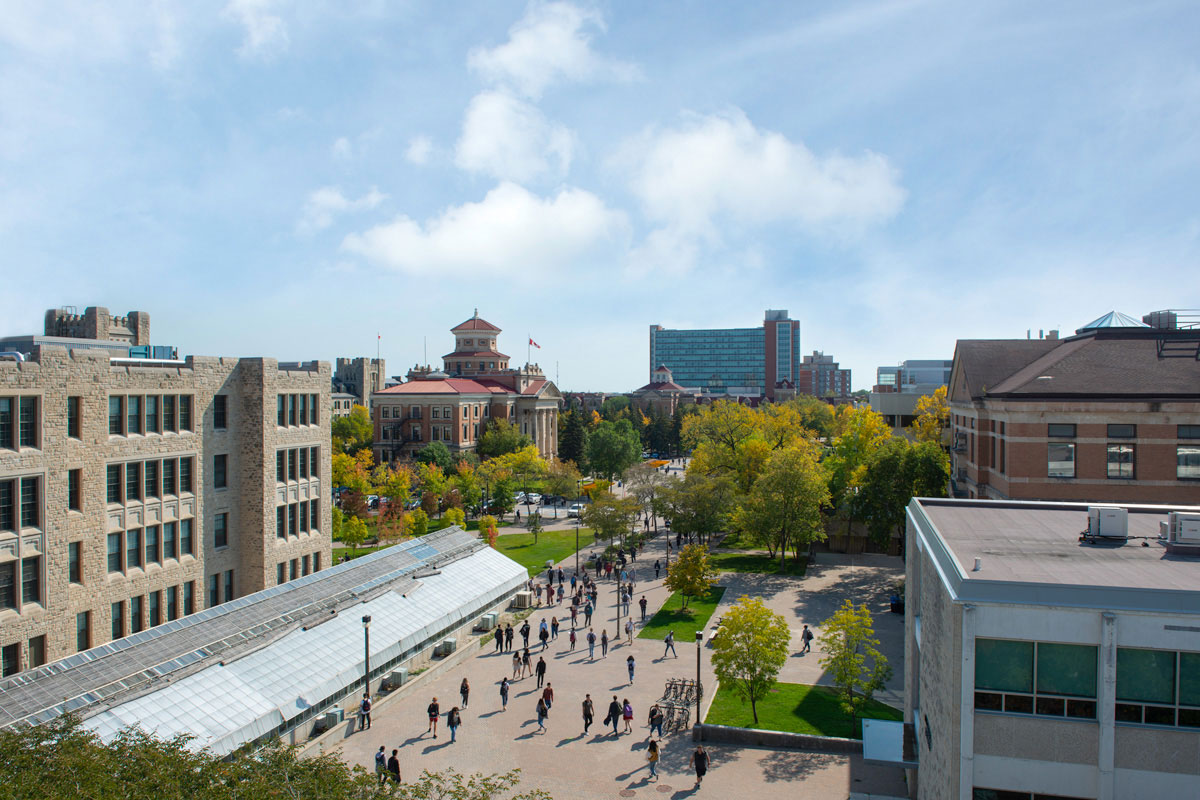 UM Budget responds to community priorities
March 29, 2023 —
The University of Manitoba's 2023-2024 general operating budget, informed by community consultations, was approved by the Board of Governors on March 28, 2023.
The $748.6 million budget delivers on the top three priorities identified in consultations: maintain affordable tuition and fees, bolster academic course offerings, and provide competitive salaries and benefits for faculty and staff.
"This budget reflects the desires of our diverse community and I want to thank everyone who engaged in consultations, helping us deliver on our commitment to provide an outstanding work and learning environment," says Michael Benarroch, UM's President and Vice-Chancellor. "The University of Manitoba is a driver of economic, cultural and social success in this province and that is because of the incredible people who make up this community. I am grateful this budget makes significant investments in students and employees, and the spaces that let us thrive."
UM's budgeting process welcomed recent news of the Provincial Government providing a needed 10.8 per cent increase to UM's operating grant when it released its budget in early March. This $37.8M of new funding supports the previously approved expansion of the Nursing Program and enables UM to maintain the affordability of tuition for students with across-the-board 2.75% increases – well below current inflation levels. In addition to the increase of $37.8M in the operating grant, the province committed $12.6M towards addressing deferred maintenance priorities.
The UM budget makes available $22.2M for strategic investments in priorities such as capital improvements, research, and affordability for students. Specific areas of investment include:
scholarships, bursaries and student financial aid,
research grants,
classroom and lab upgrades,
accessibility enhancements, and
HVAC upgrades to ensure UM operates optimal ventilations systems.
A pool of funds is also being made available for Faculties and Units to apply for in support of short-term projects to advance institutional priorities.
UM's 2023-2024 budget is forward-looking too in that it is ensuring UM budget can support wage increases in the coming years, enabling academic units to attract and retain top minds and offer innovative and varied course offerings.
Read the 2023-2024 budget in full online, or learn more about UM's budgeting process.