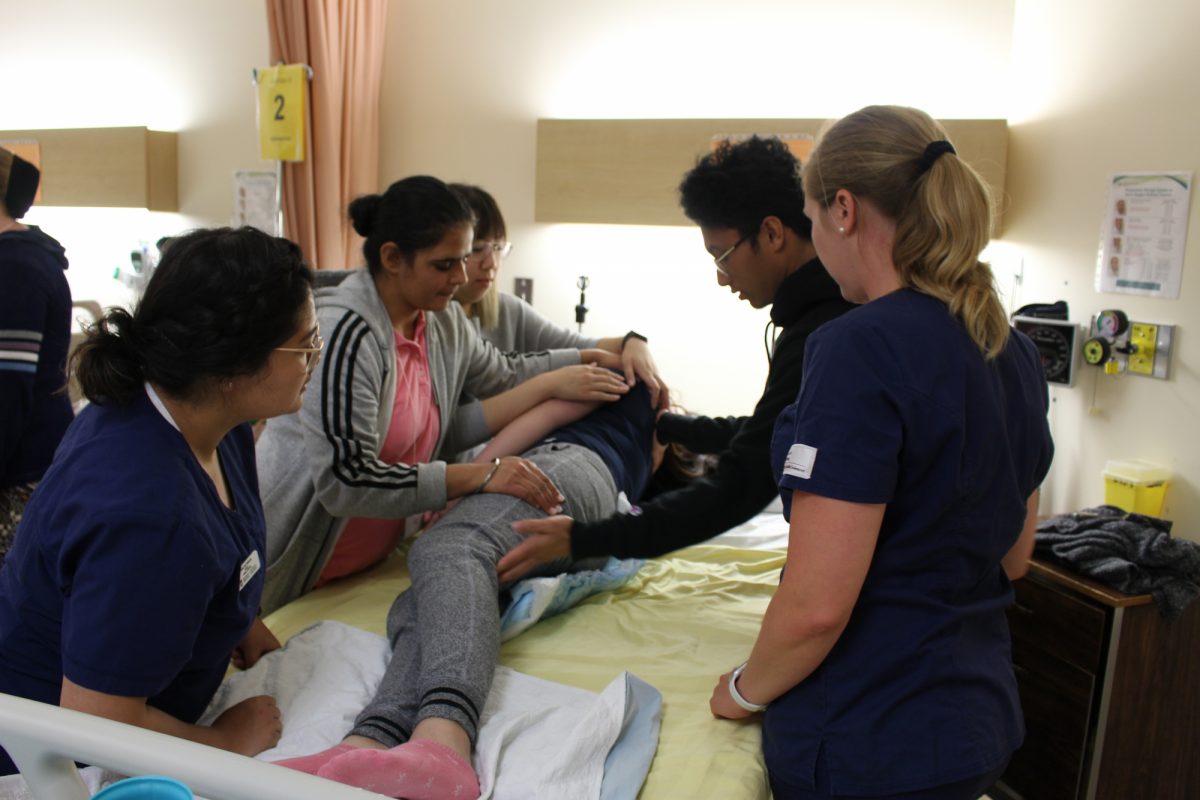 College of Nursing will receive long-term funding to expand nursing seats
December 15, 2021 —
The College of Nursing in the Rady Faculty of Health Sciences will receive new, long-term provincial funding to create 120 new seats in its nursing program. The initial provincial investment of $4.3 million includes money for staffing, equipment, capital and transition costs.
On Dec. 15, the Province of Manitoba announced that it will invest $19.5 million in Manitoba's post-secondary institutions to address the province's nursing shortage, including an initial investment of $4.3 million for the University of Manitoba.
"UM's College of Nursing is a long-standing provider of quality nursing education and we welcome the opportunity to provide leadership in addressing Manitoba's nursing shortage," says Dr. Netha Dyck, Dean of the College of Nursing. "I look forward to collaborating with our exceptional team of faculty and staff to ensure our expansion plan meets the needs of both students and faculty."
UM's expansion proposal, which was prepared by the College of Nursing and Rady Faculty of Health Sciences, is provisional based on approval through UM's internal quality assurance processes and governing bodies. Consultation with faculty and staff will occur through our internal review processes.
"This is good news and we have a lot of work to do now to move this forward in the best possible way for our province, faculty and students," says President and Vice-Chancellor, Dr. Michael Benarroch. "The College of Nursing at UM has an important role to play in supporting Manitoba's need for more nurses, and we are committed to do so while ensuring we offer an outstanding work and learning environment."
UM's provisional proposal anticipates expanding the number of seats in the existing nursing program by adding a third intake of students. Our provisional proposal also anticipates an accelerated delivery in which the program would be delivered across three terms per year as opposed to two terms per year. With this approach, students would complete the program one year ahead of the regular schedule.
The provisional proposal suggests the College of Nursing could offer the first additional intake in the Summer Term 2023 – however, this timeline will be reviewed as UM goes through its internal approval process.