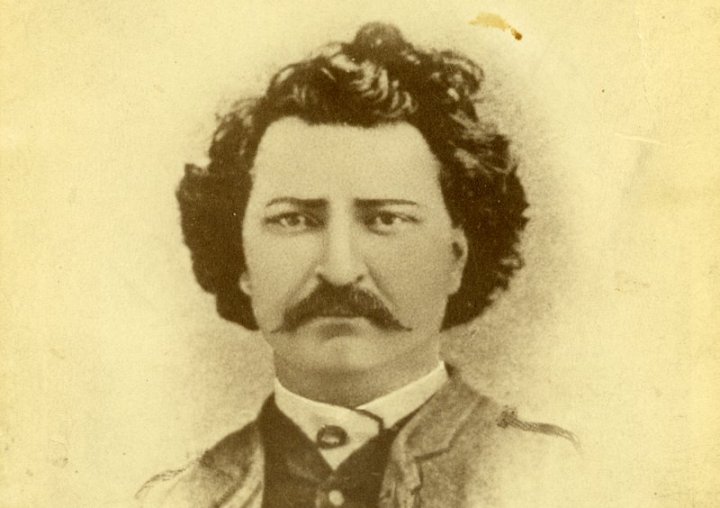 U of M community invited to participate in Louis Riel Day celebrations
February 12, 2019 —
Known as the Founding Father of Manitoba, Louis Riel is one of the most celebrated figures in our province. With the upcoming provincial holiday on Feb. 18 in his honour, Louis Riel Day is the perfect time to celebrate the flourishing Métis culture.
In fact, here at the U of M, there are just over 2,500 self-identified Indigenous students, 53 per cent of whom identify as Métis. To reflect this, a Métis inclusion coordinator position began as a project and recently became a permanent position filled by Laura Forsythe.
As Métis events become more frequent, Forsythe is behind the organizing of the fifth annual Louis Riel Day celebration event held on Friday, Feb. 15 at Migizii Agamik – Bald Eagle Lodge. This event exists through a partnership amongst the Indigenous Student Centre, Indigenous Engagement, the Manitoba Metis Federation's Bison Local and the Métis University Students' Association and is open to everyone.
Beginning with an opening prayer and remarks from invited guests, the event will then focus on food, fun and entertainment. With everything from beading artisans, finger sash weaving workshops, Métis jigging with Ashley Campbell and Sarah Shuttleworth, and live fiddle music with award-winning Métis musician and fiddle player Jason Lepine, the event is sure to keep you warm and moving!
As with every year since its inception, the Louis Riel celebration also plans to adorn the Louis Riel statue outside of Migizii Agamik with a Métis sash.
To celebrate the fifth year of Louis Riel Day, Forsythe encourages all staff, students, and faculty to participate in the Louis Riel Day Instagram photo contest on @umindigenous.
To be entered to win, follow @umindigenous on Instagram, post a selfie with the Louis Riel statue and use the hashtags #umlouisrielday, #MétisNation, #MétisPride and #MMFBisonLocal. One winner will receive a $40 gift card to Pizza Hotline and a traditional L'Assomption sash! Click here for more information about the contest.