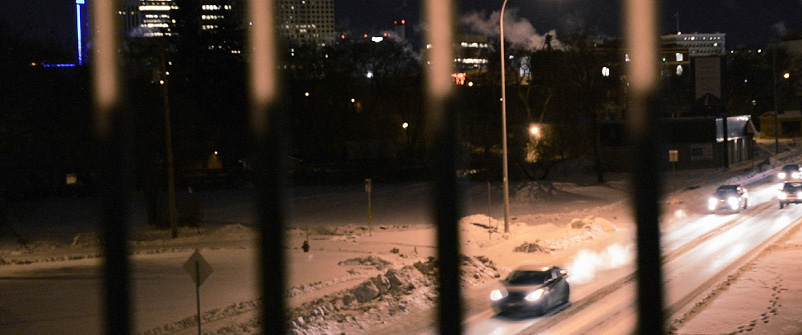 U of M alumna brings Winnipeg Aboriginal Film Festival to campus
Two free screenings at Migizii Agamik, Friday
November 18, 2014 —
The Winnipeg Aboriginal Film Festival (WAFF) is coming to Fort Garry campus, thanks to University of Manitoba alumna and festival co-founder Coleen Rajotte.
This Friday, two films will be screened for free at Migizii Agamik-Bald Eagle Lodge (the Aboriginal Student Centre) starting at 11:30 A.M.
The first is a short called Exploitation by director Luther Alexander, featuring a poem by U of M alumna Tyra Cox. It will be followed by a feature-length film called Mr. Soul, directed by Jeremy Torrie. Both films touch on the issue of missing and murdered Indigenous women.
"This is an issue of utmost importance to our community. We need to work with all people to increase understanding and continue the dialogue about what we can do as a community/city/country to combat this issue," said Rajotte in an email interview.
"When I went to the U of M, there was no Aboriginal Student Centre, so I am very pleased to be able to showcase these important works at the U of M," she said.
Rajotte started the WAFF in 2002. "At the time, it was just a little idea to show a few films at the University of Winnipeg. The response was so great we thought, hmm, we should do another one. And it grew from there."
Rajotte, a filmmaker and TV host, said she had no experience running a festival. "It's been a learning experience, everything from securing the films, funding proposals, venue booking, and promotion, to name a few things.
"But ultimately, my mission in life is to increase understanding about our peoples through film and storytelling."
Rajotte's hard work paid off – the WAAF is now the third largest Aboriginal film festival in North America.
"As the years go by we have created a community and it's something I am very proud of, and also the festival is not just me. It's a small team of dedicated staff, volunteers and our audiences that make it work," said Rajotte.
For information on the free screenings, click here.
For complete festival information, click here.
---
We asked Rajotte to answer a few questions about the festival:
1. What is new at this year's film festival?
I'm glad you asked! We are having a big red carpet/big deal kind of opening this year, complete with a lane closure, live television broadcast, a full out lighting set-up, limos and celebrities! Our VIP guests will assemble at 5 p.m. for a reception and then walk the red carpet to the theatre for our 7 p.m. opening night film Drunktown's Finest. The star of the movie, Jeremiah Bitsui will be in town for our opening and will be on the red carpet, along with Adam Beach, to sign autographs for the fans. Also new is our $20,000 pitch contest for filmmakers. On Thursday, Nov. 20 at 8:30 p.m. filmmakers will pitch their idea before a life audience for a chance to win a $20,000 broadcast license.
2. What are the top three things you're looking forward to at this year's fest?
Walking the red carpet wearing mukluks provided by Manitobah Mukluks, being a judge at the $20,000 pitch contest, and watching our audiences enjoy the movies and listening to our artists speak about their films.
3. How did your time at U of M lead you to what you do today?
My time at U of M was memorable. I was able to spend time studying issues that I was interested in and I knew would help me in my career. My professors (Paul Phillips and Cy Gonick) were role models and encouraged me to follow my dreams. I learned to think on my feet and my education gave me confidence to go out in the world and chase my dreams.