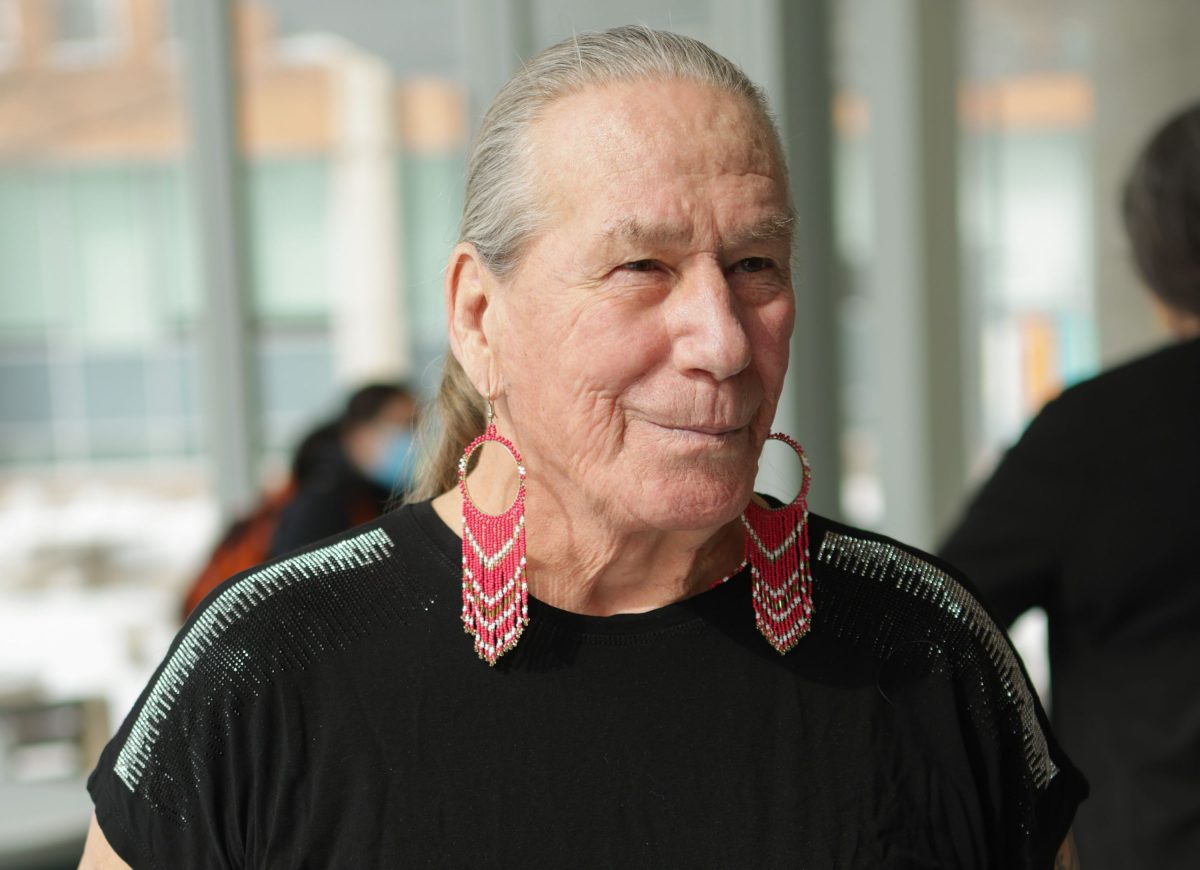 Two-Spirit Métis Elder encourages community to choose love and acceptance
Elder Charlotte Nolin looks to her own journey to help others
June 2, 2023 —
"Your sole responsibility while you're here on earth is to leave footprints behind that others will follow. And that's a big responsibility."
Two-Spirit Elder Charlotte Nolin is an elder in residence at Ongomiizwin – Indigenous Institute of Health and Healing at the University of Manitoba. She is an Indigenous person of Métis ancestry – Oji-Cree and French – a survivor of the "Sixties Scoop" and a member of the 2SLGBTQQIA+ community.
Following the passing of her wife 13 years ago, Elder Nolin realized that life is short and it's important to make a positive impact while we're here.
"I want to leave a good footprint behind that others will follow," says Elder Nolin. "If I can convince one person to follow in my footsteps, then they may convince two people to follow in theirs, and so on, so down the road there will be a whole bunch of people walking in them."
Elder Nolin has spent the last 35 years of her career working in social services, and along with being an Elder-in-Residence at Ongomiizwin, she is a Sweat Lodge keeper. She believes that the way to help her people is through social work and ceremony.
"When people come to me, I never turn anyone away. To me, when we do a Sweat Lodge ceremony, the doors are open to everybody. It doesn't matter who you are, if you're coming and asking for ceremony, for healing, it's there for you. We've existed in a world that's been so cruel in the past, and I want to do my part to change that."
Through her role with the University, Elder Nolin looks to her own journey to help others.
"For me, it's the opportunity to share some of my story with people who have never heard it before. So they have a better understanding of who we are as 2SLGBTQQIA people. If the knowledge that I share with people can help them in their journeys, and to have a better life because of it, then I've done my work."
Elder Nolin believes that the world has come a long way, but that there is still much work to be done to fight racism, homophobia, trans-phobia and hate.
"Institutions need to start to realize that we are here. We're part of the University and things have to change from the status quo," says Elder Nolin. "We all have to start learning again. Everything we've learned, we have to kind of throw the bad stuff away, keep the good stuff, and start looking forward to how we're going to behave in the future."
For Elder Nolin, Pride is about being proud of being a human being, first and foremost, and she has a challenge for the UM community:
"To all the people that work at the University, to all the students that attend, I challenge each and every one of you to stand in front of a mirror, look into those eyes that are looking back at you, and repeat these three little words: I love you. Without looking right or left, up or down, straight into those eyes. Most people can't do it – it takes practice. It took me three weeks to be able to do it.
I hope people will take the time to look in the mirror. Once you realize you can love yourself, you can love your neighbour. That's why we're all here. To learn how to love our neighbour."
The Indigenous Student Centre offers sharing circles for the 2SLGBTQQIA+ community and allies during the academic year. Check out the Indigenous Events Calendar in fall for programming details.