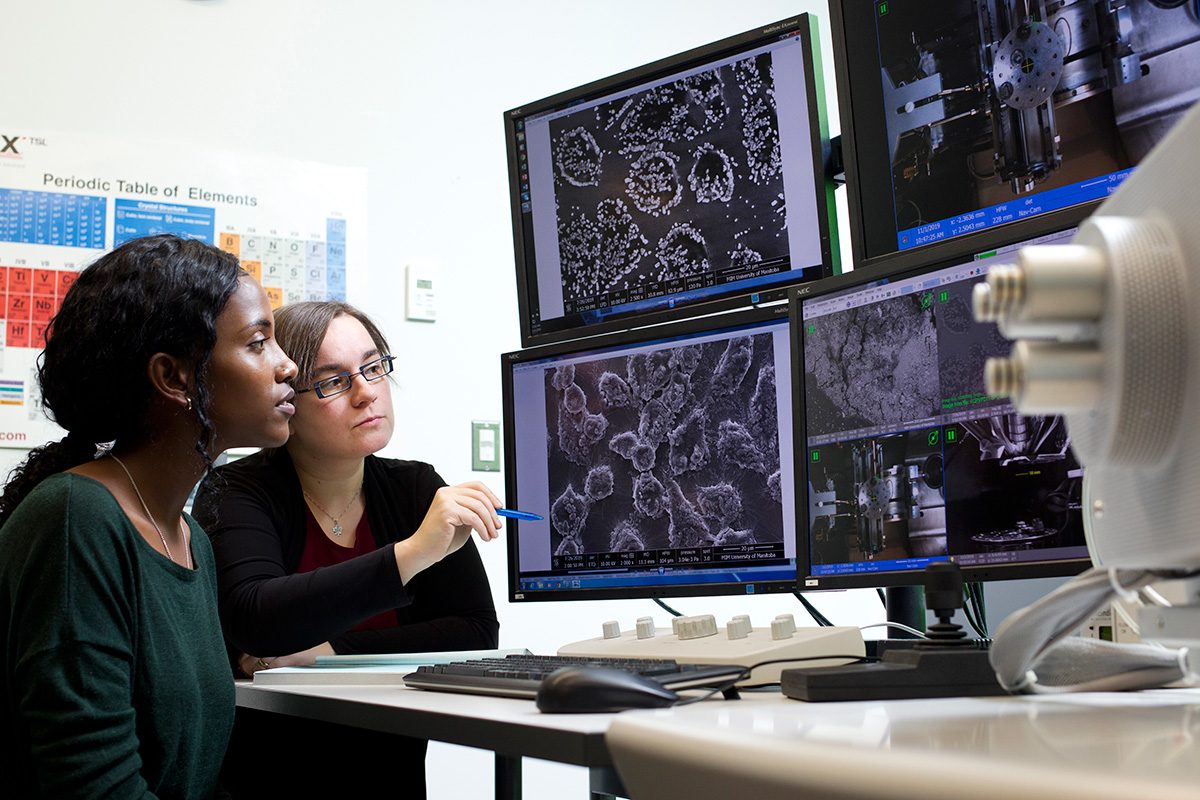 Top teaching and learning stories of 2019
December 20, 2019 —
The success of students at the University of Manitoba is deeply linked to the faculty who lead and mentor them. This teaching and learning relationship is part of what makes UM an incredible place to study and do research. These five stories help illustrate the impact of the outstanding teaching and learning experiences found at UM.
On May 6, 2019, the Centre for the Advancement of Teaching and Learning hosted the 27th Annual Students' Teacher Recognition Reception. The event gave outstanding graduating students a chance to publicly recognize and thank those primary, secondary and post-secondary teachers who were instrumental in their academic success.
Convocation isn't all about the success of students graduating. Faculty members who go above and beyond in both teaching and research environments are also recognized. This past spring we honoured faculty members for their outstanding contributions.
Since 2012, more than 850 UM students have received the Undergraduate Research Award and got to Experience Research first hand. The award provides students from all disciplines mentorship by professors, $7,000 and opportunities to explore a field they're interested in for up to 16 weeks.
Offered through seven different faculties across campus, co-op programs provide both students and employers with an opportunity to work together in a meaningful partnership. Justin Budyk credits the program with helping him acquire practical experience, preparing him for his future career and allowing him to see incredible places around the world.
The Smartpark Innovation Hub opened in the spring of 2019, catalysing the exchange of information and encouraging further partnerships between industry, government, and the university. It also provides students with opportunities for experiential learning. "The University of Manitoba community is excited about this new collision space where exchange and collaboration create ideas and potential that brings benefit to the lives of all peoples," said President Barnard at the ribbon cutting ceremony.
He remembers how nervous he was his first day at the University of Manitoba. Backpack in tow' he navigated through the Isbister Building and found his classroom. Students' all older than him' had begun to trickle in. The 19-year-old took his place at the front' wearing a carefully chosen blazer and bowtie to offset his boyish looks.
"My name is Aandeg Muldrew and I'll be your instructor."