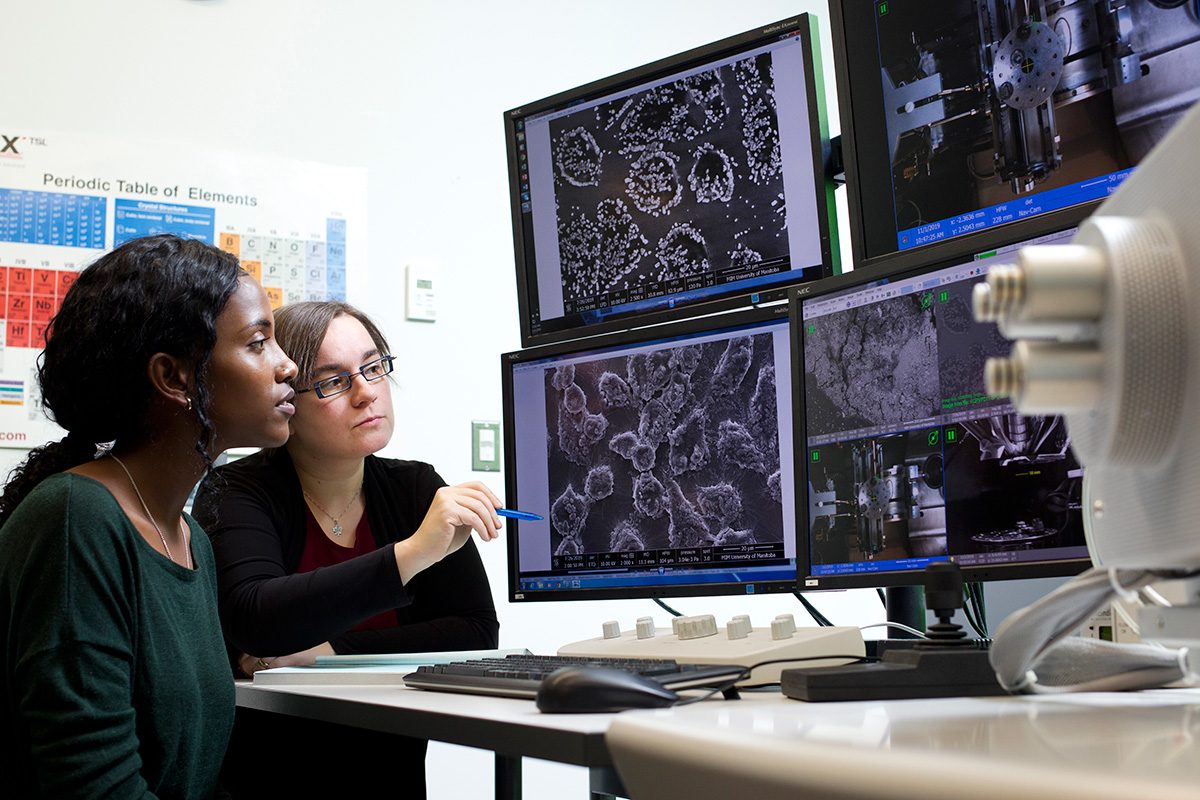 Undergrad Research Experience – what's it all about?
November 8, 2019 —
As an undergrad student there are lots of opportunities to explore. One that more than 850 students have experienced since it began in 2012 is an Undergraduate Research Award (URA) placement – dubbed Experience Research.
It includes gaining experience while being mentored by a UM professor—across all disciplines— and provides students to explore a field they are interested in for up to 16 weeks in summer 2020. A $7,000 monetary award is provided to successful applicants. The deadline to enter is Jan. 24, 2020 – but be sure to check out the criteria for entry, as there are some things you'll need to do well ahead of time.
Why is this experience valuable?
According to Nicole Sigurdson (undergrad in Kinesiology and Recreation Management), who completed her placement this past summer, "This experience opened my eyes to the research world and led me to understand how important evidence-based research is to our learning, growing, and understanding of our field. I worked alongside master's and PhD students as a team…Not only did I learn practical skills, I learned how to become a stronger student and how to conduct myself in a professional and hospital setting."
You can read more about Sigurdson's experience here
The Office of the Vice-President, Research and International, in partnership with the University of Manitoba Student Union (UMSU) offers this exciting opportunity for up to 172 students. Fifteen awards are available for self-declared Indigenous students and two awards are awarded for community-based research projects. Students are also encouraged to present the results of their research, scholarly work or creative activity at the annual Undergraduate Research Poster Competition.
Research at the University of Manitoba is partially supported by funding from the Government of Canada Research Support Fund.