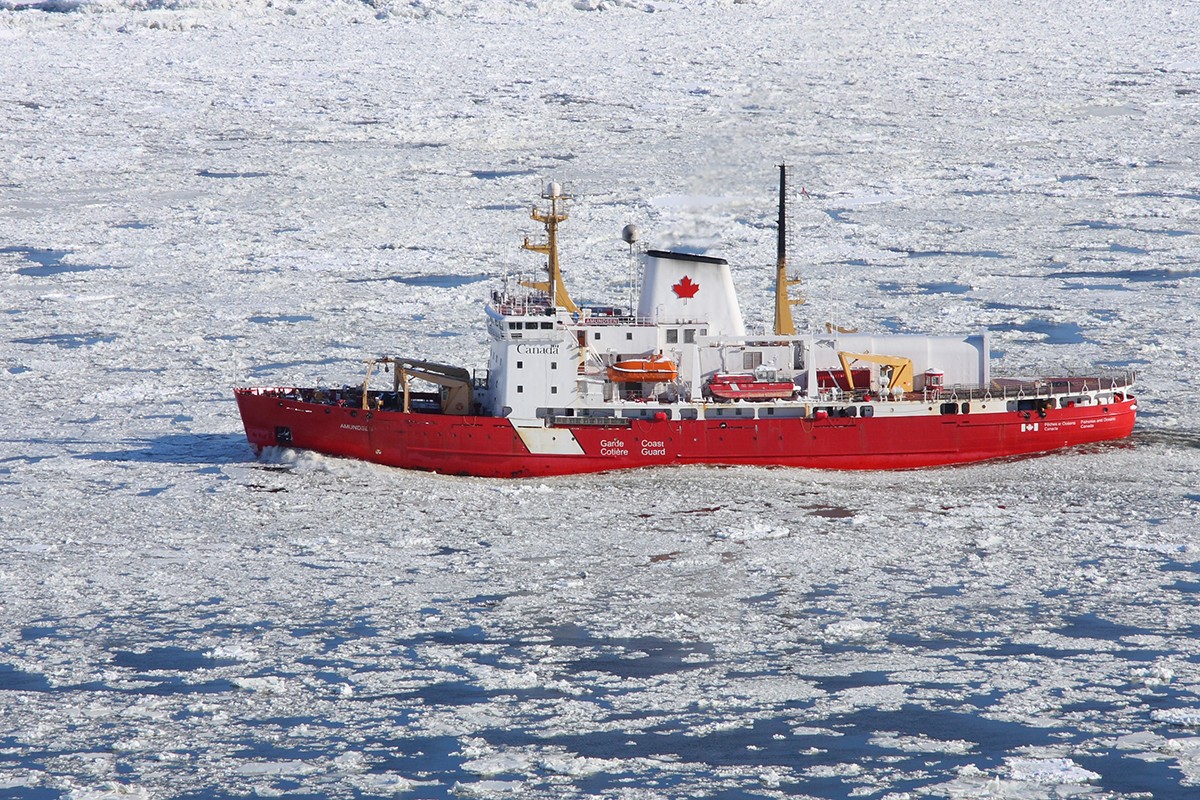 Top stories of 2017
December 26, 2017 —
Another amazing year reaches its conclusion at the University of Manitoba and we would like to share some of our most notable stories from 2017, the year we marked our 140th anniversary.
U of M's past, present and future celebrated at 140th anniversary festivities
Thousands of students, faculty, staff, alumni, retirees, friends and community members came together to applaud the significance of the University of Manitoba at a 140th birthday celebration on Feb. 28. Read more.
First phase of Arctic climate change study cancelled due to climate change
The Science Team of the Canadian Research Icebreaker CCGS Amundsen cancelled the first leg of the 2017 Expedition due to complications associated with the southward motion of hazardous Arctic sea ice, caused by climate change. Read more.
Gifts bring dreams of new Geneva, create unique leadership institute at U of M
On May 3, Great-West Life, Investor's Group and Power Corporation of Canada announced a commitment of $12 million through the Front and Centre campaign to create the Institute for Leadership Development, a new teaching and research institute focused on developing leaders in Manitoba. Read more.
On Dec. 8, Arthur Mauro, OC, OM, QC, [BA/49, LLB/53, LLM/56, LD/87] announced to a standing ovation a $5 million gift from the Mauro Family Foundation which will endow a cross-faculty Chair in Human Rights and Social Justice and support local and international peace-building initiatives. Read more.
Two U of M researchers listed among Canada's most powerful women
Dr. Catherine Cook, Vice Dean, Indigenous Health, Rady Faculty of Health Sciences, and Dr. Samar Safi-Harb, Canada Research Chair in Supernova Remnants Astrophysics, Faculty of Science, have been named Women's Executive Network (WXN) 2017 Canada's Most Powerful Women: Top 100 Award winners in the 'trailblazers and trendsetters' category. Read more.
Time traveller
When a baby born this year comes of age, what will her world be? As Canada marked its 150th and the University of Manitoba its 140th, our alumni imagine the life of a student circa 2042. Read more.
2017 Distinguished Alumni Awards Celebration of Excellence sends enthralled audience into 'La La Land'
From inspiring stories of helping those in need to well-deserved accolades for innovators and mentors who improve our lives, the 2017 Distinguished Alumni Awards Celebration of Excellence highlighted amazing graduates who have taken their places as leaders in our community and around the world. Read more.
Canada Summer Games wrap up on campus
The University of Manitoba was proud to host 4,000 athletes on our campus and to also showcase our university to spectators, coaches and volunteers during the Canada Summer Games. Read more.
Desautels Faculty of Music unveils premier space, receives a major donation
The Desautels Faculty of Music officially opened its new, 60,000 square foot state-of-the-art facilities attached to Taché Hall at an evening celebration on Sept. 14. And joining the Faculty at its opening ceremony was philanthropist and arts supporter, Dr. Bonnie Buhler, who announced, a $1 million gift to create an endowment fund to support outstanding graduate students in music. Read more.
Integrating Indigenous ways of knowing, being and doing
A visionary who unites Indigenous ways of knowing, being and doing with university policies and culture, Dr. Lynn Lavallée was named the first Vice-Provost (Indigenous Engagement), effective September 1, 2017 to August 31, 2022. Read more.
Celebrating our collective accessibility commitment as a community
"In the past year, we have taken action to make the University of Manitoba a more inclusive and accessible community for all faculty, students and staff in support of the Accessibility for Manitobans Act (AMA)." Read more.