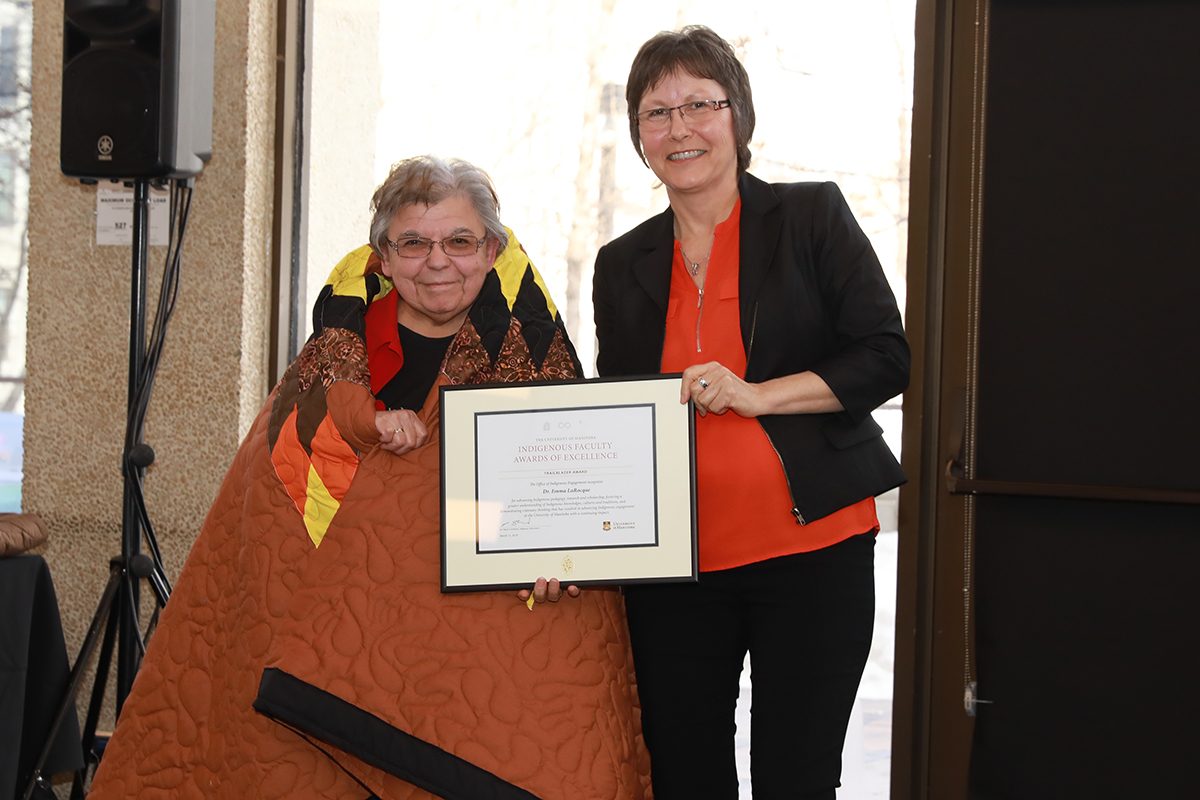 Third-annual Indigenous Awards of Excellence celebrate 10 recipients
March 12, 2019 —
The Office of Indigenous Engagement was pleased to honour and acknowledge the contributions of 10 award recipients at the third annual Indigenous Awards of Excellence on March 11. Taking place during Indigenous Awareness Month, the awards celebrate the commitment of faculty, staff and students who are committed to making the University of Manitoba an inclusive and supporting learning environment year-round.
Categories include Student Trailblazer, Student Outstanding Achievement, Student Community Builder, Faculty Trailblazer and Staff Community Builder. The Trailblazer category honours faculty and students who are leaders and visionaries; Student Outstanding Achievement acknowledges students who have a high academic standing while contributing to community; and the Community Builder category recognizes those who strengthen Indigenous communities on campus while creating a space in which Indigenous students, faculty and staff succeed.
The recipients were celebrated at an awards reception surrounded by friends, family and community.