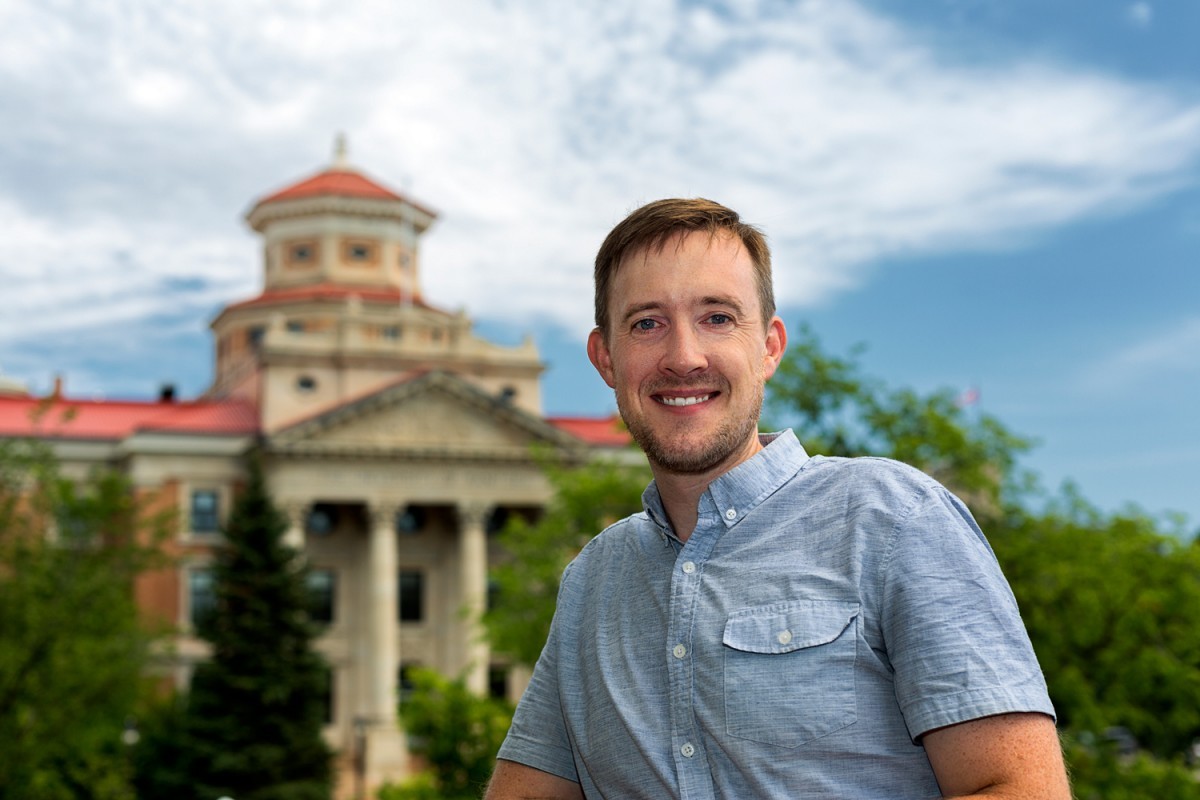 Theatre-based research transformative: new prof
Lea brings innovative approach to education research
September 9, 2016 —
Working with veterans to share their stories through theatre, Graham Lea says the process can result in a deeply transformative experience for all those involved.
"I am not a therapist, but the process did become therapeutic—even though that was not the primary intent," Lea says, adding that, more than just act out their traumatic experiences—the former soldiers relive them.
"It is particularly emotionally challenging for the veterans, and everybody becomes a part of the therapeutic circle, so to speak," says Lea. "It does challenge some of the notions of the challenge space between the researcher and the research participants. We all, to some degree, became part of the research."
It was all part of the Veteran's Transition Network (UBC) project called Contact!Unload, that Lea worked with last year, assisting veterans to move back into career paths, reintegrating them with their families and communities. Since its launch, Contact!Unload has played to audiences from Parliament Hill to British Royalty, including prince Harry.
Now Lea brings his research-based theatre skills to bear in his new role as assistant professor in Curriculum, Teaching and Learning where he is eager to contribute to University of Manitoba's progressive Faculty of Education.
"I work in an arts-based approach to research, and this department and university has been welcoming to that way of working," says Lea. "There's room for exploration and innovation in educational research in both the faculty and the university."
Lea's work focuses on how academics can incorporate theatre into their research, gathering and analyzing data, or more commonly, transforming academic research into works of theatre.
For example, Lea wrote a play for his doctoral dissertation based on his mother's teaching experiences in Kenya during the 1960s, and then added his own teaching experiences there as part of his BEd.
"I also wrote about the philosophical implications of this method working in research. I called it a critical commentary, reflecting back on this (research-based) process."
Most recently, Lea served as assistant professor of Visual and Performing Arts Education at the National Institute of Education/ Nanyang Technological University, Singapore.
"It offered me a chance to work with small classes of pre-service educators, and to further my knowledge of public education in an international setting," Dr. Lea said, adding he also taught in a public school in Kenya as part of his undergrad practicum and after completing his PhD lectured in the Dadaab Refugee Camp as part of the Borderless Higher Education for Refugees (BHER) project.
Looking forward, Lea expects his work will help to expand University of Manitoba's repertoire of methodological approaches to research, "…and working with the faculty and students across the university to pursue innovative and emerging approaches to research, and help mentor teachers on their pedagogical journeys."