Office of Community Engagement News Archive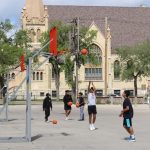 August 24, 2023 —
After a three-year hiatus, young basketball players once again took over Bannatyne campus' parking lot E throughout the summer.
+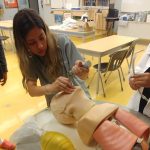 October 7, 2019 —
The Biomedical Youth Program (BYP) Northern Camp, now in its fifth year, has opened up possibilities for Northern youth – while also serving as a learning experience for the University of Manitoba student volunteers.
+
September 10, 2019 —
The Summer Weekend Inner-city Supervised Hoops (SWISH) program is helping develop mentors and university-level basketball players.
+