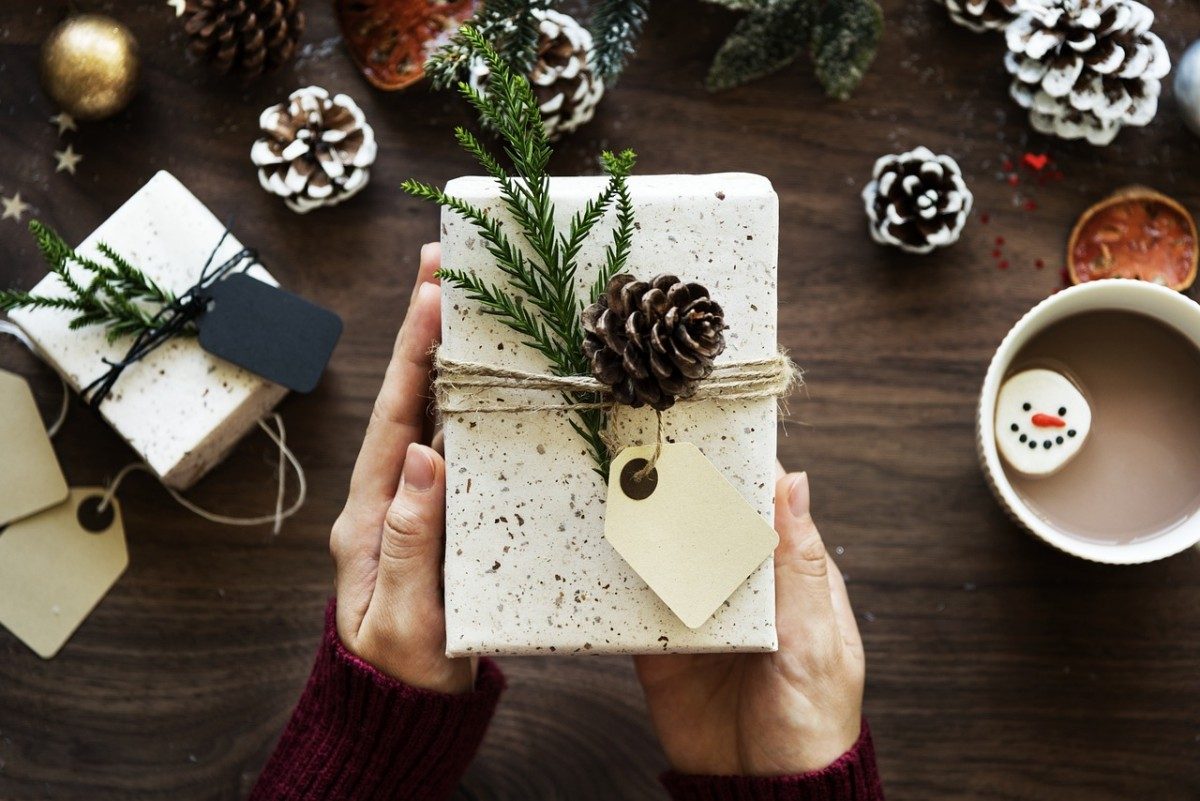 Sustainable holiday tips
December 7, 2017 —
The holiday season is a time for gathering, relaxing and reflecting on the past year's events. This holiday season, the Office of Sustainability challenges you to think outside the gift box when planning events and giving gifts. Pick a few things from the list below to make your holiday season a little easier on the wallet and on the planet:
Instead of purchasing material goods as a gift, opt to purchase experiences like going bowling, ice skating or on a hike with a loved one. Spending time with friends and family will be more rewarding than a material object for both people involved. For the kids in your family, parents will thank you when you give an experiential gift rather than another battery-operated toy to put away – family memberships to local museums, art classes, passes to a kids center or movie theatre, or tickets to live theatre are all great choices.
Plan a holiday gathering which includes local, fair trade, direct trade or sustainably raised food, beverages and treats. Shopping at the local farmer's market or buying from a local farmer drastically reduces the kilometers food has to travel to end up on our plates. Green Action Centre has a great list of resources on eating local in the winter. Food Matters Manitoba has a handout on where to find Traditional Indigenous Foods in Winnipeg and Fair Trade Manitoba's search feature can help you find fair trade sugar, cocoa and more for your holiday baking and edible gifts.
If you do wrap up a gift, use recycled paper, reusable containers or bags, or practical items like dish towels to add a sustainable flare to any present.
Travelling out of town? Try finding other friends to carpool with on GoManitoba or try out the bus or train to your final destination. Time spent together is sure to be a blast or at least a great story to tell!
When decorating, bring in elements of nature such as cedar trimmings, pine cones and twigs or try your hand at stringing popcorn. Spruce up any space with LED twinkle lights which are a great energy efficient alternative to incandescent light strings. Create ornaments out of items in the recycle bin or old items around the house – there is nothing a little bit of paint and glitter can't make festive! Be sure to use non-toxic paint in case the little ones grab the low hanging ornaments on the tree.
Out of gift ideas? Try searching "easy handmade gifts" for an endless list of items you can add your personal artistic touch to. Go one step further by making those items out of reused and re-purposed materials. You can also create your own plant or herb growing kits. All you need is some soil, seeds, a pot and some decorations to jazz it up. This is a gift that will continue to grow and add flavour in the kitchen all year round!
Let us know what you are up to! Post your ideas or creations below or #umsustainability on social media.