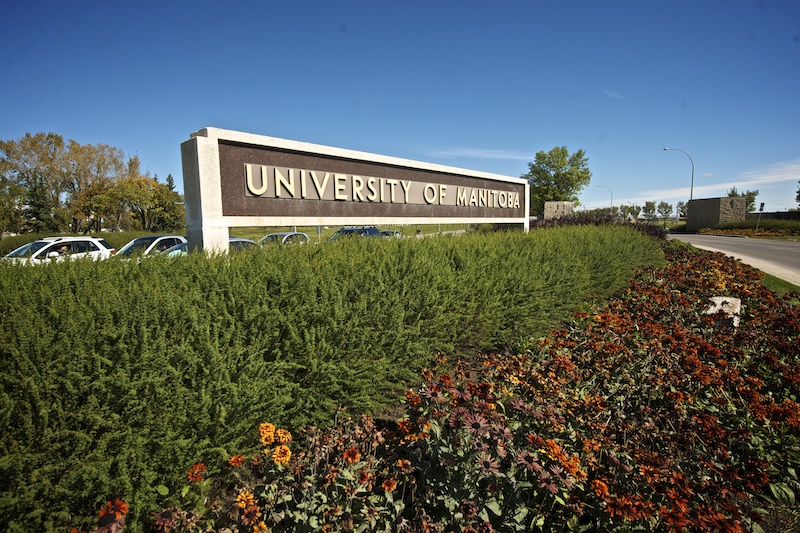 Support staff excellence honoured and celebrated
May 29, 2014 —
The Awards of Excellence for support staff celebrate the outstanding work done by members of the university support staff. This is the ninth year of the award ceremony, which has four categories: President's, Leadership, Service and Team.
[rev_slider supportstaff2014]
President's Award Recipient
This award celebrates the exceptional contributions of support staff during their career at the university. The Award consists of a certificate of recognition and a financial award.
John Danakas
Executive Director, Marketing Communications Office
A public face of the University of Manitoba for over ten years, John Danakas has been an exemplary leader of the Marketing Communications Office during significant change and a highly valued and trusted advisor to senior administration.  His vision imparts respect across the university community through his combination of knowledge, solution oriented-approach to problem solving, and immediacy and tact in dealing with public concerns; he has achieved an unsurpassed trust over a broad-spectrum of the University community.  John Danakas has dedicated himself to the promotion, enhancement, and protection of the reputation of the institution; he is a true champion of the University.
Leadership Award
Celebrates support staff members who lead effective teams to achieve results. Effective leaders engage colleagues in ways that promote a common understanding of the team, unit or university's mission or goals. These leaders inspire co-workers to work creatively and collaboratively.
Ian Brown
Manager, Controlled Environment Facilities, Department of Plant Sciences
For over thirty years, Ian Brown has overseen sustained innovative changes to the controlled environment facilities that have supported world-renowned excellence in research, and has consistently increased the efficiency and capacity of these facilities: space has quadrupled and plants grown have quadrupled.  Having a support person such as Ian Brown is a tremendous asset to students, faculty, and researchers alike to not only share extensive experience in management of greenhouses, but to expand the scope of operations by considering fundamentals such as pest control irrigation.  It is this mindset that has enabled breakthroughs such as breeding the first-ever canola variety.
Daryl Hamelin
Technical Support Staff, Department of Electrical & Computer Engineering
Daryl Hamelin was involved throughout the establishment of the Stanley Pauley Centre. His influence on its design and construction resulted in countless improvements. His calm friendly demeanor and his ability to oversee a myriad of details made him the "go to guy" for this project and the redesign of several other key research labs. His nominator says that, "The difficulty Daryl presents is if we ever had to replace him we would need to hire two people, because it's impossible to find his skill set and work ethic in another single person."
Service Award
Celebrates support staff members who have exhibited a high level of initiative, dedication and cooperation in their service to students, faculty, staff and the general public.
Maggie Bowman
Human Ethics Coordinator, Department of Human Ethics Secretariat
Maggie Bowman has a demanding work load, approximately 400-500 applications pass through her office each year.  She assists researchers (faculty, administrators and students) in getting their human ethics protocols through the review system expediently. The service that Maggie provides directly affects many university employees and their research. Maggie Bowman does this with absolute commitment and dedication.  Her interpersonal skills allow her to address conflicts and concerns while enhancing the partnerships she has formed. In the words of one REB applicant, "Maggie is literally the most consistently positive and competent colleague I have ever dealt with….she provides truly invaluable support to countless individuals across the university."
Amy Dario
Graduate Advisor, Department of Electrical & Computer Engineering
Amy Dario's respect for diversity and 'international aptitude' is an asset in resolving conflicts and ensuring a pleasant experience for students, from helping international students purchase appropriate winter clothing to advising prospective students on preparing applications for admission.  Students, coworkers, and faculty alike have a very positive impression of her and trust her for guidance in complicated matters: she treats everyone with respect and genuine care.
Kyle Lougheed
Student Recruitment Event Coordinator, Department of Student Recruitment, Enrolment Services
Kyle Lougheed creatively develops the "face" of the U of M for events and on-campus visits for all prospective undergraduate students, promoting U of M as a leader in post-secondary education in Manitoba, Canada, and the world.  Not only is he passionate and dedicated to providing excellence in service, he helps others on the Recruitment Team to achieve the same.
Larry Mitchell
Information Technologist, Department of Psychology
A "treasure without whom the Psychology Department could not function," Larry Mitchell juggles a huge workload while imparting his encyclopedic knowledge, builds specialized lab equipment while offering tech support, and improves service levels while providing advanced first-aid to wrist lacerations!  His colleagues describe him as a kind and gentle soul, and a perfect example of Excellence.
Laurie Morris
Administrative Assistant, Department of Philosophy
Laurie Morris gives unwavering support and assistance to everyone she comes into contact with. In addition to her demanding work load she takes on numerous projects with amazing dexterity, like coordinating the Western Canadian Philosophical Association conference which went so well it enhanced the University's reputation. But her greatest asset is her warm and caring attitude that she brings to the work place. Her co-workers say that, "Laurie is the heart of our department….and we are lucky to have her."
Sherrin Smart
Office Assistant, Physical Plant, Bannatyne Campus
Sherrin Smart efficiently manages a very heavy workload as the first point of contact for physical plant at the Bannatyne campus. With a positive and upbeat demeanor she triages inquiries and work orders, and assigns them out to appropriate trades people. Her service focus is infectious, and her wide range of knowledge about the Bannatyne campus systems allows her to play a large role in keeping the campus maintained and running smoothly. "Despite all that she does she is never too busy to help out, she's amazing."
Team Award
Celebrates teams or working groups that have performed an outstanding service for the benefit of the university community. While the team may include external partners of the university, at least half of the team members must be support staff.
Engineering CEAB Accreditation Support Staff team
Team Members:  Kathie Anderson, J. P. Burak, Kirk Dyson, Pat Fedirchuk, Evelyn Fehr, Sherrie Hildebrand, Guy Jonatschick, Shari Klassen, Allan McKay, Janet Premak, Jenifer Romaniuk, Judy Schroen-Galinaitis, Nariman Sepehri, Janice Tilly
This team delivered on the Herculean task of preparing over 5,600 pages of highest-calibre documentation to support CEAB Accreditation, leading the prime example of the level of coordination and teamwork required to 'get things done'. In addition, the team planned meetings, interviews, and facility tours, and, according to the CEAB visitors: "the Team made every effort to ensure the schedule ran smoothly…we much appreciate the effort to organize and present a most professional showcase of programs." Although the behind-the-scenes effort was unnoticeable to most, the Team provided an example of how to work together toward a common goal in a respectful and collegial manner.
Promoting Aboriginal Community Together
Team Members:  Bret Nickels, Carla Loewen, Bonnie Hallman
The PACT Team has successfully innovated a meaningful partnership to foster a positive learning environment for the Aboriginal student population on campus, making the University a "national centre of excellence in Aboriginal education".  Founded through collaboration, PACT connects many University stakeholders with the external Aboriginal community, and Aboriginal traditions and values are reflected in all aspects of this initiative. Because of the PACT Team, there are many Aboriginal students coming to campus who are able to access more resources, feel more supported, and transition in a smoother and more inclusive way.
Student E-Mail Project Team
Team Members:  Jeff Adams, Chris Bohonis, Adrian Carlyle, Sean Clarke, Ed Co, Jason Frovich, Trevor Gebel, Shirley Hares, Brendan Hughes, Marilynne Jackson, Jenn Jochem, Catherine Maksymiuk, Neil Marnoch, Brenda McArthur, , Michael McIntyre, Karen Meelker, Andrew Perchaluk, Lonnie Smetana, Ed Spencer, Doug Stoyko, Huy Tran, David Treble, Meghan Trueman, Trevor Welch
The members of this team represent Information Services and Technology (IST), the Office of Continuous Improvement (OCI), the Office of Change Management (OCM), Registrar's Office, Access and Privacy Office, Marketing Communications Office (MCO) and Enrolment Services and characterize a truly enterprise-wide, campus community group. Their work on this ambitious project to improve the way that the university communicates with students required diverse technical and communications skills and was also one of the first to use the university's new project management methodology. The nominator describes the new approach as "a significant paradigm shift in the way the U of M does business" and this team met each objective and challenge with creativity and optimism.
Student Life Team
Team Members:  David Arenas Oropeza, Jill Condra, Cora Dupuis, David Grad, Brendan Hughes, Sarah Saunders, Susie Taylor
The Student Life Team is a new student-centred unit that works cross-discipline to "enhance the student experience", all the while striving for continual improvement.  The excellent work done by this team is not restricted to providing a more welcoming and inclusive environment: they support service learning and leadership, allowing students to put theory into action, fuel social justice work, and create our leaders of tomorrow.  The Student Life Team is collegial, cooperative, and highly regarded across the organization.