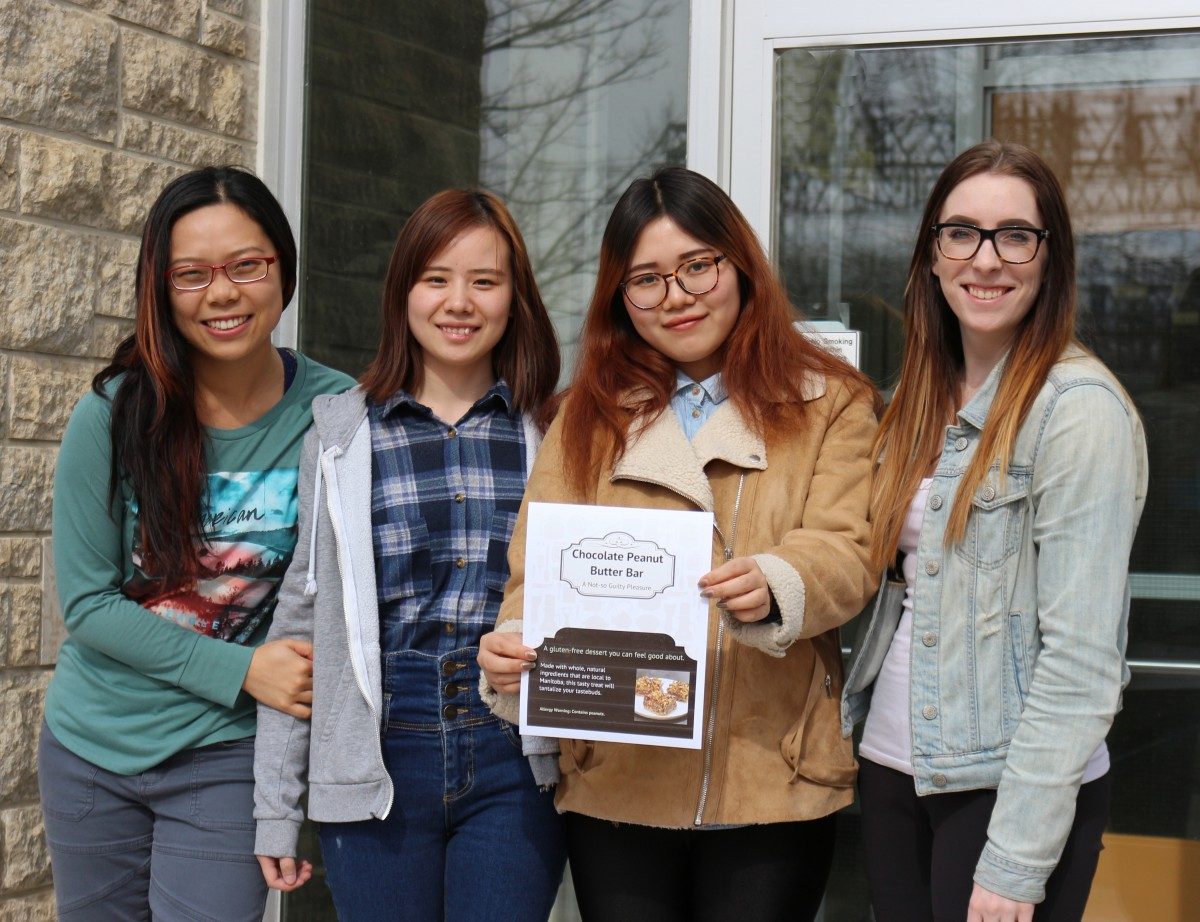 Students design new food products for Food Fight
Judges sample products, grill competitors on their production and marketing plans
March 29, 2017 —
When you hear the term "food fight", especially with university students, you may have visions of spaghetti dripping off the walls. But at the University of Manitoba, students in the food science and human nutritional sciences programs like a clean fight.
The 9th University of Manitoba Food Fight competition took place March 17 as part of the annual Discover Ag in the City public event held at The Forks.
Nine teams enrolled in the course food product development course (FOOD 4510) pitched their unique creations to the three-judge panel, giving background on their product selection, development and marketing plans.  Among this year's products were a "red" protein burger, a chia seed jam, a potato breakfast muffin and red wine syrup.
The judges – which included Judy Wilson, marketing director for the Asper School of Business, Dave Shambrock, executive director of Food and Beverage Manitoba, and Doug Speirs, humour columnist for the Winnipeg Free Press – in turn asked some hard questions and provided their critical analysis.
Course instructor Dr. Claudia Narvaez from the Department of Food Science notes that the Food Fight competition gives the students a chance to refine their product before their final in-class presentation in April.
"We truly appreciate the opportunity to expose the students to the real-world expertise of the judging panel. The students take the comments back to the test kitchen and classroom to make final tweaks on their products."
The winning product? The Chocolate Peanut Butter Oat Bar, a gluten-free snack that impressed the judges from start to finish.  Teammates Kyra O'Keeffe, Zhaoxi Chen, Li Yang, and Xiang Li received U of M Bookstore giftcards and the title of 2017 Food Fight winners.