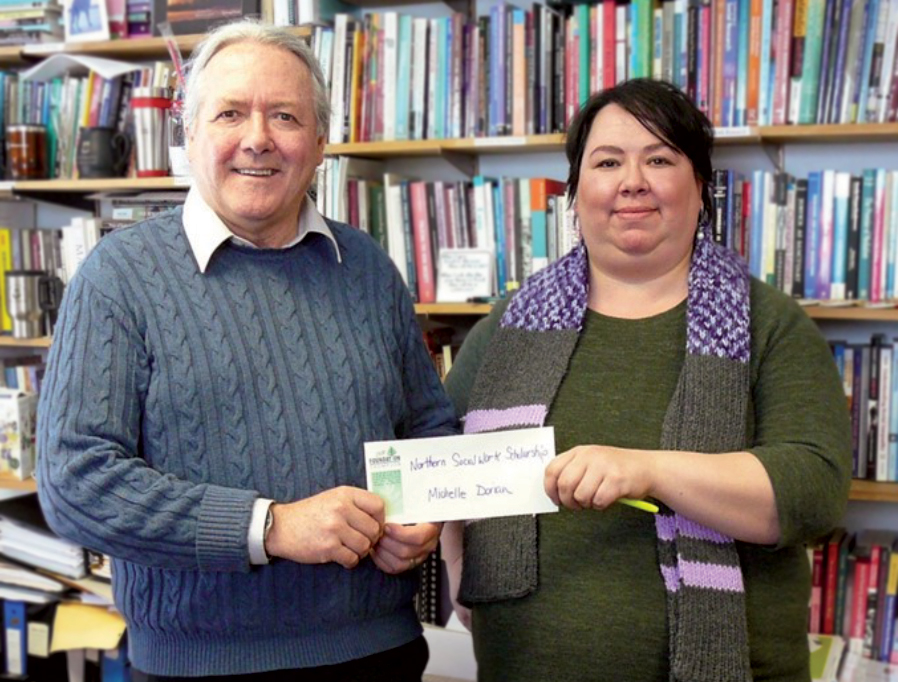 Student first to be awarded Thompson social work scholarship
May 25, 2017 —
Michelle Dorion, is the first recipient of the Thompson Community Foundation Northern Social Work Program (N.S.W.P.) Scholarship Fund. Dorion is a student enrolled in the Northern Social Work Program, at the Faculty of Social Work, located in Thompson, Manitoba.
The N.S.W.P. Scholarship Fund was established roughly five years ago to support students living in Thompson that are pursuing post-secondary education at the Faculty of Social Work, Northern Social Work Access Program. Colin Bonnycastle, director, N.S.W.P, Faculty of Social work and co-founder of the fund presented Dorion with the scholarship earlier this year.
Thank you to faculty, staff, graduates and community members for the numerous donations that were collected in order to establish this fund.
Congratulations to Michelle Dorion.
A scholarship will be rewarded each year in January. To support the NSWP Scholarship Fund, please contact Colin Bonnycastle at colin [dot] bonnycastle [at] umanitoba [dot] ca.