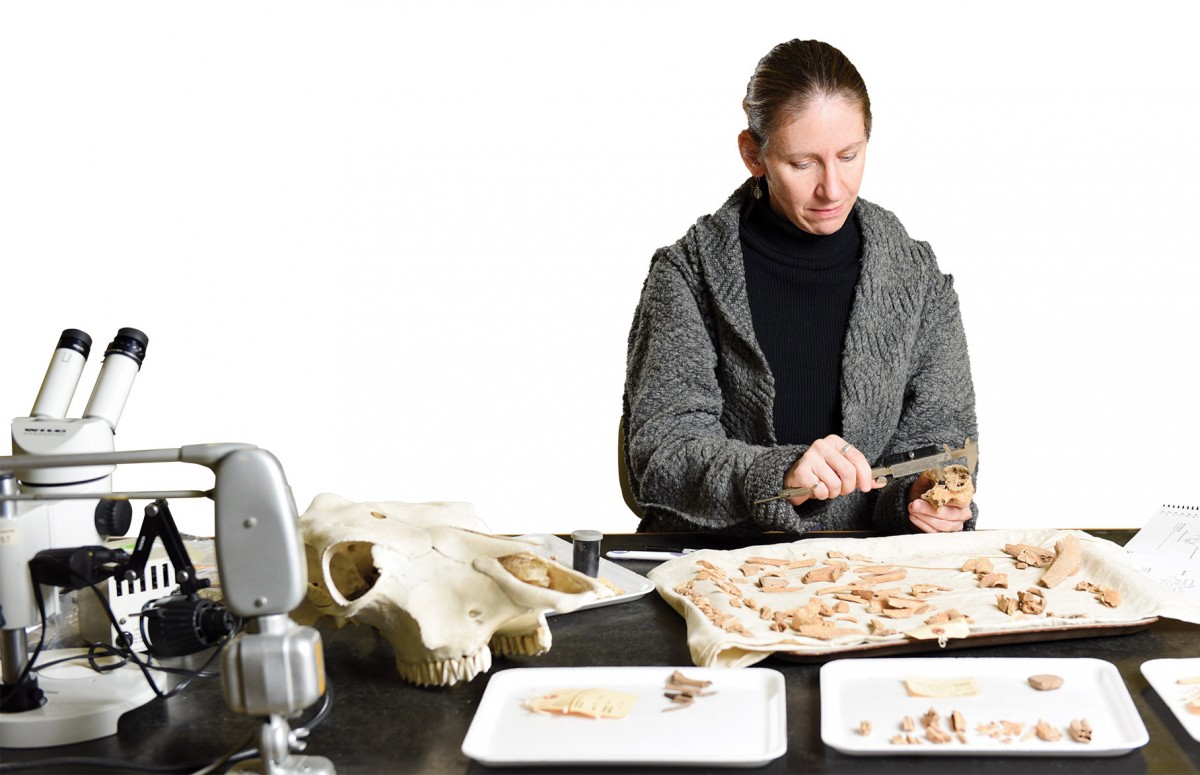 Some of our favourite stories of 2016
December 21, 2016 —
The stories published on UM Today in 2016 covered many topics, such as transformative donations, research breakthroughs, student achievements, faculty awards, and of course strike updates.
Through the course of the year over 1,500 stories were shared with the U of M community and these are some of our favourites.
New research provides further insight into the sexual rituals of peacocks
If you're a male peacock who's keen to mate and you happen to be reading this, researchers have discovered that it's not the length of your tail feathers that matter, but how you use them. Read more.
Blacklisted in Naples, awarded in Vancouver
Before winning the American Musicology Society's award for best music publication in 2016, Kurt Markstrom had to outsmart a librarian. To an outsider, it would seem rather mundane but when Kurt Markstrom read a casual remark in an 18th-century letter, it eventually led him to get blacklisted from an Italian library, and then 15 years later receive the prestigious Claude V. Palisca Award from the American Musicology Society for best music publication of 2016, which was presented to him in Vancouver this past November. Read more.
When all hell breaks loose in Classics
The Fifth Annual Lecture on Hellenic Civilization explored the mysteries of the latest poem from antiquity's greatest poet and a hundred years ago, just like today, new Sappho was big news. Read more.
Warrior of Change
He is a man who has lived both genders. A judge who has spent a lifetime feeling judged. It's taken nearly 40 years, but Kael McKenzie is finally the person he was always meant to be. Read more. 
Insight: Tina Greenfield
Digging up artifacts for 11 hours a day under a scorching Middle Eastern sun is not for the fainthearted, even more so when they work under the threat of ISIS. "Archaeologists are pretty tough characters," says U of M researcher and alumna Tina Greenfield [BA/92, MA/97]. Read more.
First cruise ship navigating the Northwest Passage
'The climate is warming up. There is no question.' A cruise ship has navigated the Northwest Passage. If the significance of that has not sunk in yet, this is one more part of the proof that global warming is real. Read more.
CANDID: Meet Scott Kehler
Scott Kehler makes your pulse slow down. He speaks with a disarmingly calm and confident cadence. Conversing with him is a relaxing pastime more people should engage in, but he's busy so don't knock on his office door. He studies nocturnal thunderstorms and he enjoys chasing tornadoes, but he doesn't show signs of being an adrenaline junkie. He's a scientist in training after all. And storm chasing, it turns out, is a mostly uneventful affair. Read more.
EMERGING: Meet Viktor Popp
One of two incoming U of M students awarded the prestigious Schulich scholarship Viktor grew up on a farm near Erickson, Man. He trained prized steers and gave them names like Maverick and Goose (after Top Gun characters) and loved exploring the wide-open prairies. Read more.
Professor finds and publishes lost 233-year-old letter condemning slave massacre
233 years ago Granville Sharp argued that black lives matter. But for 233 years the true sentiments of Britain's leading abolitionist were lost, until a University of Manitoba professor accidentally came across them in the British Library. Read more.
Breaking it Down: The professor who puts the phat in fats
When Michael Eskin wants to make a point about his favourite subject, lectures, overhead projectors and handouts aren't enough. Like Eminem, Snoop Dogg and Ice-T, the University of Manitoba nutrition chemistry professor breaks into rap. Eskin's masterpiece? A little ditty called Lipids Get a Real Bad Rap. Read more.
John Page's Recipe for Good Ramen Calls for a Serving of Science
The physics of ultrasound can be applied to improve noodle quality. Read more.
A true renaissance man
There's an art print hanging prominently in the office of Frank Hawthorne, tucked away in a back hallway on the fourth floor of the Clayton H. Riddell Faculty of Environment, Earth, and Resources. The title is Knight at the Crossroads, painted by Russian artist Viktor Vasnetsov in 1878. The original currently hangs in The Hermitage in Moscow, a gallery Hawthorne has visited half a dozen times. Read more.
Happy squirrel appreciation day
January 21 is Squirrel Appreciation Day. Yes, this is really a thing, and UM Today has written about it before – in great depth. So, it's fair to ask, what more could we possibly say about these mammals? Lots. Read more.