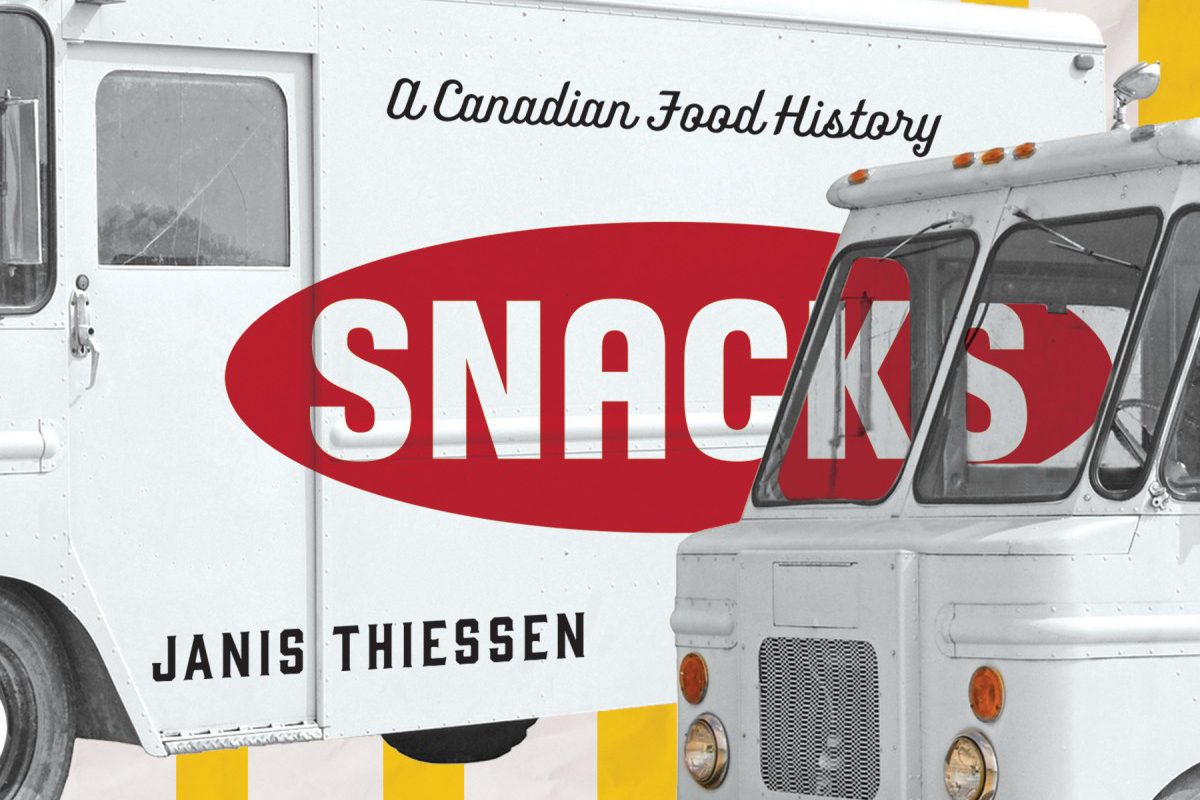 Snack on chips while you learn about snacks, a history of
UM Press celebrates 50 years with exhibit and lectures
October 24, 2017 —
Suitably, Old Dutch Foods has donated a palette of potato chips to accompany an Oct. 26 lecture on the history of snacks.
To celebrate their 50th anniversary, University of Manitoba Press (UMP) is launching an exhibit and hosting a series of lectures in the U of M Archives & Special Collections.
The first event, free and open to the public, will be held at 2 p.m. on Oct. 26. It will feature historian Janis Thiessen, sharing insights from her fall 2017 book, Snacks: A Canadian Food History.
Snacks, which profiles independent snack food producers like Old Dutch, W.T. Hawkins (the makers of Cheezies) and confectioners like Paulins and Ganong, is Thiessen's third book but her first with UMP.
"There's an old saying that everybody hates writing but everybody loves having written," says Thiessen. "And it's true that the research and writing process can be discouraging, aggravating, lonely. But the folks at UMPress have been cheerleaders and supporters throughout the process — to a degree I've never experienced with another publisher or journal editor. And they didn't disappear after the book was launched! Their support for my work has continued, and I'm so grateful."
Having Thiessen help launch the exhibit seemed like a perfect fit to UMP Director David Carr.
"Snacks is a perfect example of the kind of work our press aims to publish," Carr says. "Books that are lively, engaging, and based on ground-breaking research."
"We hope that visitors to the exhibit will also get a better sense of themes that have been part of the press's history from the start: working to connect with communities, a deep commitment to scholarship, and an openness to evolve and adapt to change."
What: Launch of University of Manitoba Press exhibit in Archives & Special Collections.
Who: Historian Janis Thiessen will speak about the history of Canadian snacking
When: Thursday, Oct. 26, 2 p.m.
Where: U of M Archives & Special Collections, Dafoe Library
Upcoming lectures
Wednesday, November 8, 2 p.m.
Jill McConkey, UMP's Acquisitions Editor, will speak on Scholarly Book Publishing in Canada.
Looking for the right publisher for your work? Thinking about writing a book proposal? Revising your thesis into a book? Unsure about what to expect in the peer review and editorial process? Graduate students and faculty, particularly those looking to publish for the first time, are invited to discover the ins-and-outs of scholarly book publishing in Canada.
Later in November
Warren Cariou will discuss his critically-acclaimed series First Voices, First Texts, which reprints lost or under appreciated Indigenous stories.
The exhibit will be on display at the UM Archives from October onward and focuses on three areas: technological changes in publishing, Indigenous Studies & UMP, and UMP's early history.