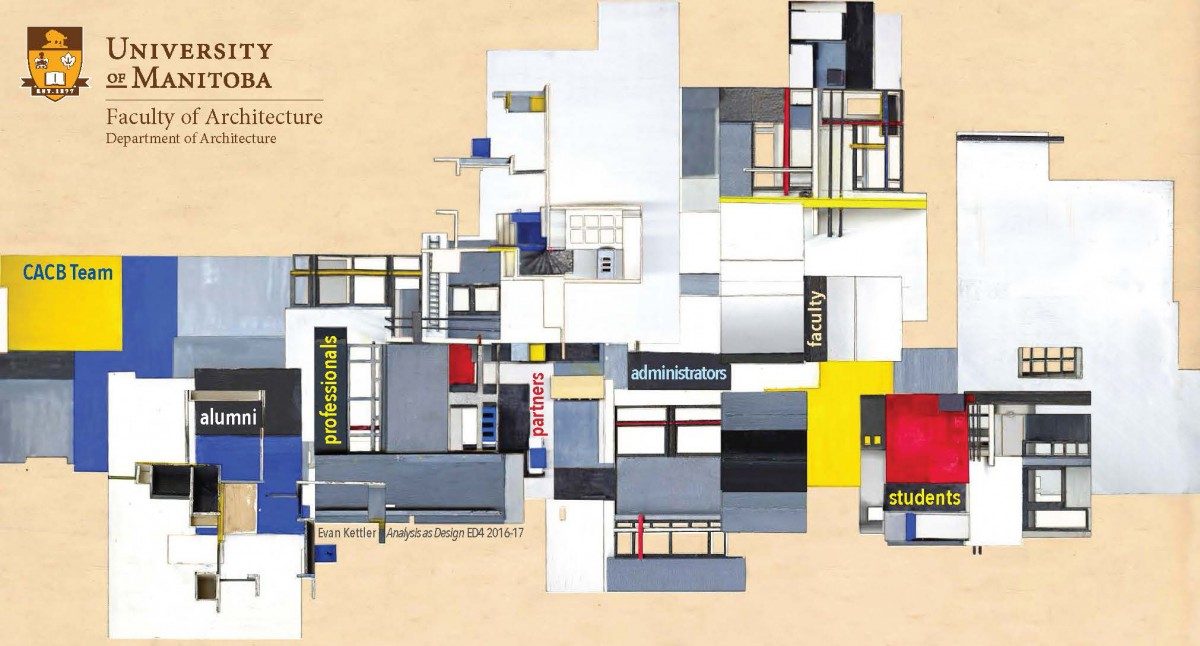 CACB grants six-year accreditation for the Master of Architecture Program
June 14, 2018 —
The Faculty of Architecture is pleased to announce that the Canadian Architectural Certification Board has granted the Master of Architecture Program an accreditation term of six years effective July 1, 2018.
Accreditation is the public recognition accorded to a professional program that meets established professional qualifications and educational standards. Accreditation typically requires a self-evaluation on the part of the institution, followed by a site visit and review conducted by a team representing the CACB. A full six-year accreditation is the maximum period that a program can be granted accreditation.
The Faculty wishes to acknowledge the substantial efforts of Lisa Landrum, Associate Dean (Research), and Carlos Rueda, Head of the Department of Architecture, along with the staff and students who participated in this very important process.
The 2018 CACB Visiting Team Report (VTR) and the 2017 Architecture Program Report (APR) may be downloaded from the CACB website.