accreditation News Archive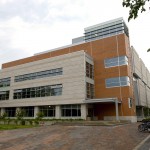 June 27, 2019 —
All five B.Sc. (Engineering) programs accredited for maximum possible six-year time period.
+
June 14, 2018 —
The Faculty of Architecture is pleased to announce that the Canadian Architectural Certification Board has granted the Master of Architecture Program an accreditation term of six years effective July 1, 2018.    
1