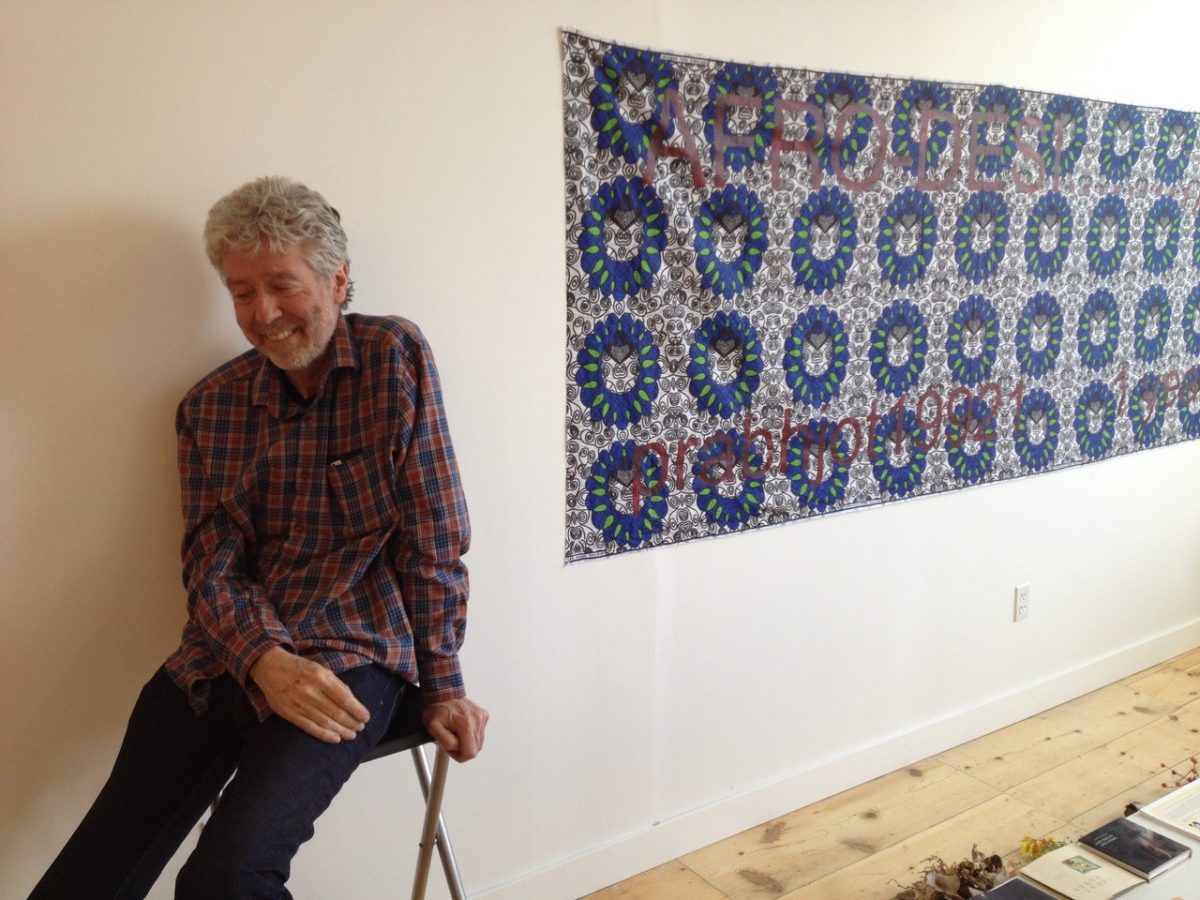 School of Art mourns late Professor Cliff Eyland
May 20, 2020 —
Acting Director Dr. Jeff Taylor and the entire School of Art community are grieving at the passing of Prof. Cliff Eyland. Eyland was hired to the School of Art in August 1998 as professor of painting and as Director-Curator of Gallery One One One, predecessor to the School of Art Gallery, a position he held until 2010. His work with the Gallery was innovative, dynamic and risk-taking, and with a minimum of means he and his Gallerist Robert Epp were able to mount full exhibition programs, a series of CD-ROM and print publications, and an early gallery website which became a model of its kind and is still operational, functioning as a full archive of the Gallery during his leadership.
He was an influential and generous teacher beloved by his students, one who never imposed his own aesthetic approaches. He continued to mentor many of them long after they had graduated, just as he also promoted the work of deserving up-and-coming artists no matter what their educational background. Most recently he devoted a significant portion of his downtown studio to his "Library Gallery" which gave many junior artists their start and senior artists a boost.
He was himself a prolific and highly-skilled artist, producing thousands of paintings and drawings each year in the format of the traditional library card catalogue, and his association with both libraries and archives was deep. He participated in artist residencies at both the National Gallery of Canada Library and Archives in Ottawa and the Library of the New School University in New York. He received major public art commissions from libraries, most remarkably the Millennium Library in Winnipeg and the Halifax Central Library. He exhibited widely, including at the National Gallery of Canada, the Art Gallery of Ontario, the Art Gallery of Nova Scotia and the Winnipeg Art Gallery. He was a co-founder, along with his colleague Prof. Dominique Rey, of the performance art group the Abzurbs, and was Winnipeg's AKIMBO correspondent from 2006 to 2010. He was an intellectual who read voraciously and published extensively, including in Border Crossings magazine.
Cliff was prolific in his contributions to the School and the University: He served as School Senate representative for many years, he proposed and instituted the course in curatorial studies, and he was a major driving force behind the establishment of the MFA Program, among many other initiatives. He was a generous and supportive colleague, who both entertained and teased his fellows (and sometimes ruffled the feathers of administrators), even while he was a fine administrator himself. The Wednesday evening marathon co-teaching sessions in The Art Barn with his colleagues Prof. Sharon Alward and Prof. Kevin Kelley have become the stuff of legend.
Suffering from a congenital lung ailment, he went on sick leave in 2014, and despite wanting to do so was unable to return to teaching prior to his retirement in the fall of 2019. We mourn the loss of this generous, brilliant, iconoclastic colleague.