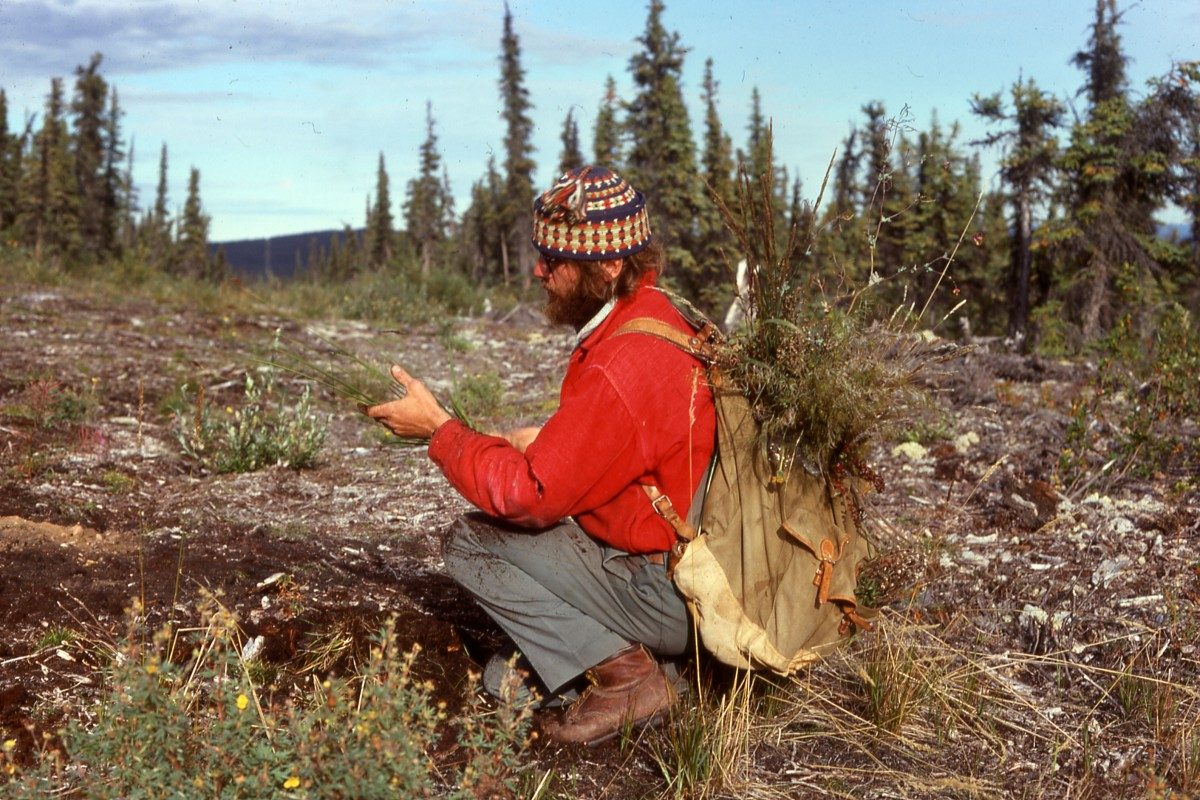 Ride with Rick
April 30, 2018 —
Rick Riewe, a 76-year-old retired senior biologist with Parkinson's Disease, is preparing to go on the trip of a lifetime. This summer, Riewe and his partner Jill Oakes, a fellow researcher at the University of Manitoba, are cycling more than 6,000 kilometres through Canada and the United States.
"When I found out I had Parkinson's, I decided I better get off my backside and start exercising," Riewe told the Globe and Mail.
It's no average summer vacation for the dynamic duo, as their journey will include researching the barriers people with Parkinson's face when pursuing physical activities that many people take for granted.
They've already overcome the first barrier — finding the right bike.
"Stephen Bilenky, the famous bike builder, has designed a bike especially for Rick," Oakes said.
The one-of-a-kind ride is a recumbent bike with unique measurements, clip-in pedals and improved stability. Bilenky is flying in from Philadelphia on April 30 to deliver the bike himself.
Community members are invited to join Riewe, Oakes and Bilenky at the Kick-Off Party on Tuesday, May 1, 2018. The Kick-Off runs from 8:30 a.m. to 9:00 a.m. at 50 Sage Creek Boulevard in Winnipeg. You are invited to bring your bike and cycle along with the Ride with Rick team as they begin their epic journey. They will pass through the Fort Garry campus around 9:45 a.m. on May 1.
Riewe and Oakes have been a part of the U of M community for decades. They even have fonds in Archives & Special Collections.
Riewe joined the University of Manitoba in 1973 as a professor of zoology, teaching wildlife management, ecology, resource management, and biology. He has advised numerous masters and doctoral students. His fields of interest include wildlife management, impacts of industrial development upon Indigenous hunters and trappers, traditional ecological knowledge, Indigenous land use and land claims, and the domestic economy of northern people. Since the early 1970s he has taught over one hundred field courses throughout Canada, the United States, and Europe dealing with circumpolar peoples' culture and anthropology, boreal ecology, and arctic survival.
Oakes began lecturing at the University of Manitoba in 1987, holding various roles in departments such as anthropology and Human Ecology. She became an associate professor in the department of Native Studies from 1994-2004, Acting Head of the Department of Geography from 2004-2005, and is currently professor in the department of environment and geography in the Clayton H. Riddell Faculty of Environment, Earth, and Resources. Oakes's many accomplishments include the development of a certificate program for Indigenous students interested in environmental studies and a Master's program proposal for a Master's in Native Studies at the University of Manitoba.
A history of adventure
The following is an article from 1996:
Footwear can tell us a great deal about the culture, art and economy of indigenous peoples, at least according to Jill Oakes of the department of Native studies and her research partner Rick Riewe of zoology.
During the past two decades they have travelled to Greenland, Alaska, Siberia, the Far East of Russia and across the Canadian Arctic to work with and study aboriginal peoples. In 1994, Oakes and Riewe served as joint chairs of Northern Studies at Trent Un iversity and are adjunct curators of the Bata Shoe Museum as well as research associates at the Canadian Circumpolar Institute at the University of Alberta.
Oakes' interests include an interdisciplinary analysis of ways Aboriginal women improve their community quality of life through the informal economy, management of resources and passing on of traditional knowledge. Riewe is interested in northern wildlife management, land use and the impact of industrial development on Aboriginal hunters and trappers. He coordinated the Land Identification Project for the Nunavut land claim and also edited the Nunavut Atlas.
The two recently co-authored a book, Our Boots: An Inuit Woman's Art, assisted by major funding from the Bata Shoe Museum in Toronto, which has provided some $400,000 of research funding since their association with it began in 1985.
Their latest research projects, funded by the museum and the Social Sciences and Humanities Research Council, involved a month-long visit to Siberia to study the lifestyles of the Nenets and the Khanti, traditional reindeer herders, and a tour of 14 Europ ean museums where they studied, photographed and catalogued footwear from the circumpolar region.
Riewe says the study of Siberian reindeer herders, which involved living with the nomads, clearly showed their way of life is in danger and may not last another five years. Many have been forced from traditional lands by oil and gas exploration. In addition, the reindeer herds themselves have been affected by pollution from industrial and military projects as well as the Chernobyl nuclear disaster.
"Many of the animals have died from a form of leukemia," he says, "and the meat of the reindeer is now tainted so traditional buyers such as France have closed the market."
Oakes adds: "These peoples are very traditional and live much as Canadian Aboriginal peoples did two centuries ago, moving every three days and living in teepees. The Khanti have been badly hit by oil and gas developments which have taken away their herding grounds. In the past, they travelled hundreds of kilometres each year, but now they are barely nomadic at all."
The two had to travel by helicopter to find the reindeer herders and they even shared the beds of the nomads, with one teepee sometimes holding up to a dozen people. Oakes says many think the days of reindeer herders won't last into the next millennium. Only about 200 Khanti are still involved in herding and many have put their traditional lifestyle in peril.
Their study of herders was facilitated in part by Arkadi Gachilov, a professor of Native studies in St. Petersburg. Oakes says environmental protection laws in areas controlled by Russia are weak and there has been surprisingly little research done on the problems Aboriginals face.
"Their plight is basically being ignored by the government," she explains.
The second part of the Oakes-Riewe research this year involved a comprehensive cataloguing of Eskimoan footwear in European museums. They plan to create a CD-ROM, providing museum curators with a detailed reference tool, since details are often missing in many collections. Oakes, who has herself worked with Inuit women in preparing skins and making and decorating footwear, says modern examples are still beautiful and of good quality, but when compared with much older specimens it is clear that the past workmanship was far superior, more refined and intricate.
Among others, Oakes and Riewe have visited museums in Cambridge, Oxford, London, Leiden, Frankfurt, Berlin, Dresden, Oslo, Helsinki and Bergen. They intend to publish works on the footwear and lifestyles of Greenlanders, Alaskans and Siberians.
They say this kind of research – often working with elders – is very important because many details of traditional ways may be lost once the elders pass on and the lifestyle disappears.
"The younger Aboriginal generation is starting to show interest in learning how their ancestors used clothing and footwear to display their gender, culture, status and values," Oakes says.