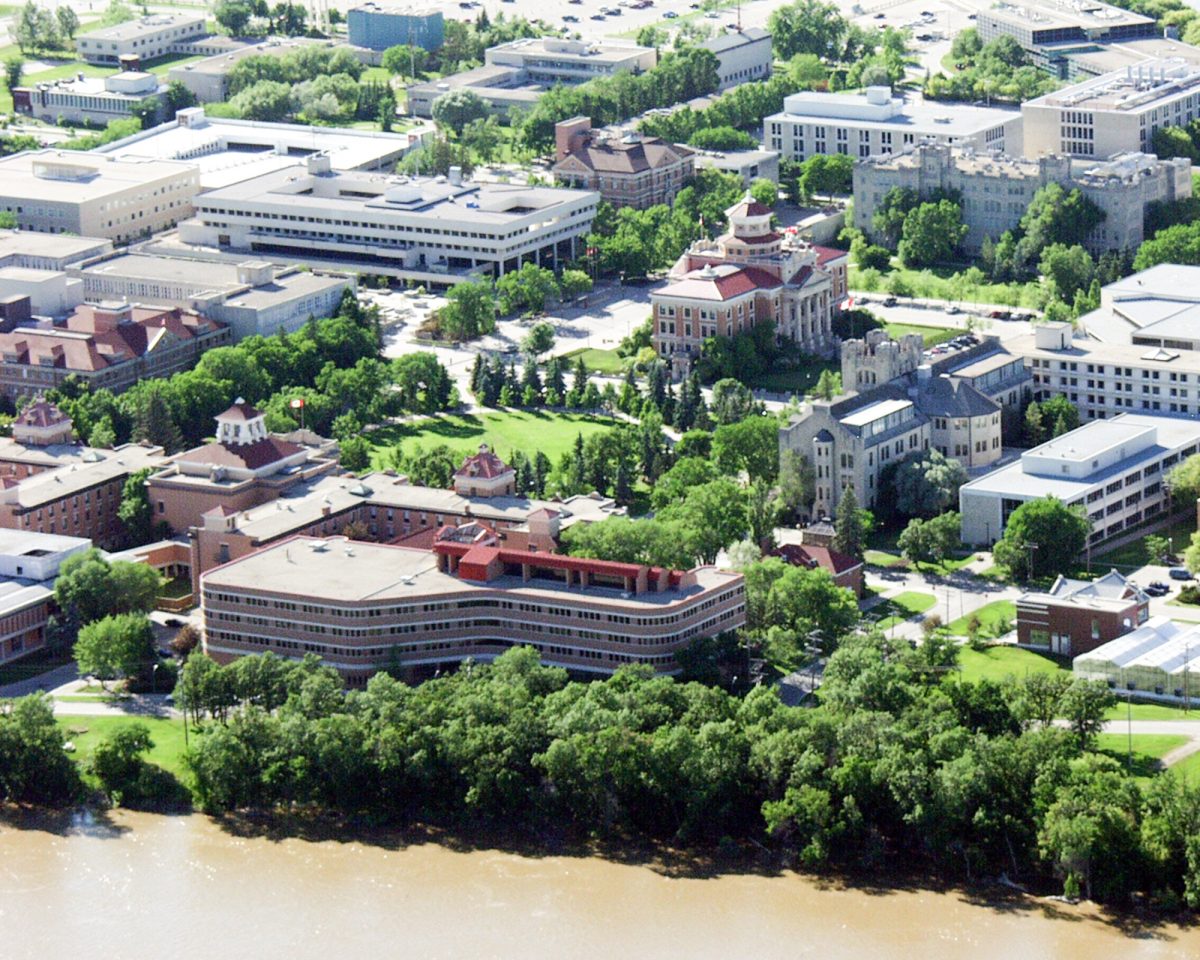 Research conference on Indigenous business themes connects academics around the globe
Virtual conference focused on encouraging and presenting research that explores and studies Indigenous matters in the context of management studies
March 26, 2021 —
On March 18 and 19, the Asper School of Businesses' Indigenous Business Education Partners and the James W. Burns Leadership Institute hosted the inaugural Emerging Themes in Indigenous Business research conference. Two hundred people from around the world including Australia, New Zealand, France, The United Kingdom, Chile, Mexico and across Canada participated in the two-day conference.

"As Dean, I was thrilled to see this conference come to life. It plays an important part in our School's commitment to reconciliation through business scholarship," said Dr. Gady Jacoby, Dean and CPA Manitoba Chair in Business Leadership. "We hope that this is the first of many more annual conferences that support the development of a community of colleagues and postgraduate students conducting research in Indigenous business and management studies."

Following opening remarks by University of Manitoba Elder Margaret Lavallee and Dr. Jacoby, Grand Chief Arlen Dumas from the Assembly of Manitoba Chiefs (AMC) provided a welcome message to attendees.

"I want to acknowledge President Benarroch, Dr. Catherine Cook (VP Indigenous UM), and Dr. Jacoby for their leadership and training of future members of the business community, and the next generation of First Nations entrepreneurs and business leaders. Several AMC staff are graduates of the Asper School of Business and it is interesting that there is a focus on Indigenous business because First Nations have a lot to share, and have an entrepreneurial spirit stretching back for eons."

Dumas continued his message by noting that First Nations, Métis, and Inuit people make up 18% of Manitoba's population with more than 700 Indigenous businesses in the province.

"Indigenous people are young and represent the future of Manitoba," said Dumas. "Your conference on emerging trends in research and Indigenous business and economies is important and timely for economic justice and empowerment."

President David Chartrand from the Manitoba Metis Federation (MMF) also participated in the opening of the conference.

"It's important for people to really look at the impact we (the Métis people) will be making. The impact for me is to make sure I create jobs for my people and that they last for a long, long time," said Chartrand. "Economics are in the DNA of our people. We've always been business people and always will be."

President Chartrand said that there are 2,000 students who identify as Métis in Manitoba post-secondary institutions, and that the MMF will try to provide tuition assistance to each of those students.

"Imagine those 2,000 graduates coming out of here, you are going to make a big change in the province."

Dr. Catherine Cook, University of Manitoba Vice-President (Indigenous) and Dr. Michael Benarroch, University of Manitoba President also provided remarks to open the conference.

The conference featured an opening keynote panel with four leading Indigenous scholars and included paper presentations on topics such as self-determination and sustainability, resilience, storytelling, imprinting and entrepreneurship, and Two-Eyed Seeing (e.g., the depth of understanding that comes from simultaneously adopting Indigenous and non-Indigenous worldviews). For example, one paper noted that, when scholars theorize about and examine the diffusion of non-Indigenous ideas and practices, they neglect the fact that they are studying the elimination of Indigenous ideas and practices.
Another presentation described a Conservation Impact Bond in southern Ontario where stakeholders including finance scholars and Indigenous community are collaborating to develop financial products that include and go far beyond financial measures. A teaching and pedagogy panel and discussion, as well as roundtable discussions among senior researchers and PhD students, and among Indigenous and non-Indigenous scholars working in this field, rounded out the conference.
After two days of virtual discussions and presentations, Indigenous actor and activist Tantoo Cardinal closed the conference as the keynote speaker. She spoke about growing up in northern Alberta, being separated from her parents due to residential schools, and going to the city where she struggled with disorientation of a concrete environment. Cardinal left conference participants inspired by her story – one that many Indigenous people of her generation had experienced.

With the first Emerging Themes in Indigenous Business research conference now complete, the James W. Burns Leadership Institute and the Asper School of Business are already looking toward next year's event.

"With such a great start to the conference, we look forward to reaching out to audiences from more countries and jurisdictions around the globe in the future," said co-chairs Dr. Zhenyu Wu, Associate Dean, Research and Graduate Research Programs and Peter Pomart, Director, Indigenous Business Education Partners. "Serving as a bridge between scholars working on Indigenous business throughout Turtle Island and internationally, this inaugural conference will become a platform hosting dialogue around all aspects of topics about Indigenous knowledge and business practices."

Conference Committee:
Peter Pomart (co-chair), Dr. Zhenyu Wu (co-chair), Dr. Suzanne Gagnon, Dr. Raj Manchanda, Dr. Bruno Dyck, and Jennifer Moose (Asper BComm student)

Related stories:
Asper School host international research conference on emerging themes in Indigenous Business
Shaping the Future of Indigenous business through education
Asper's first Equity, Diversity, and Inclusion panel leaves room for growth