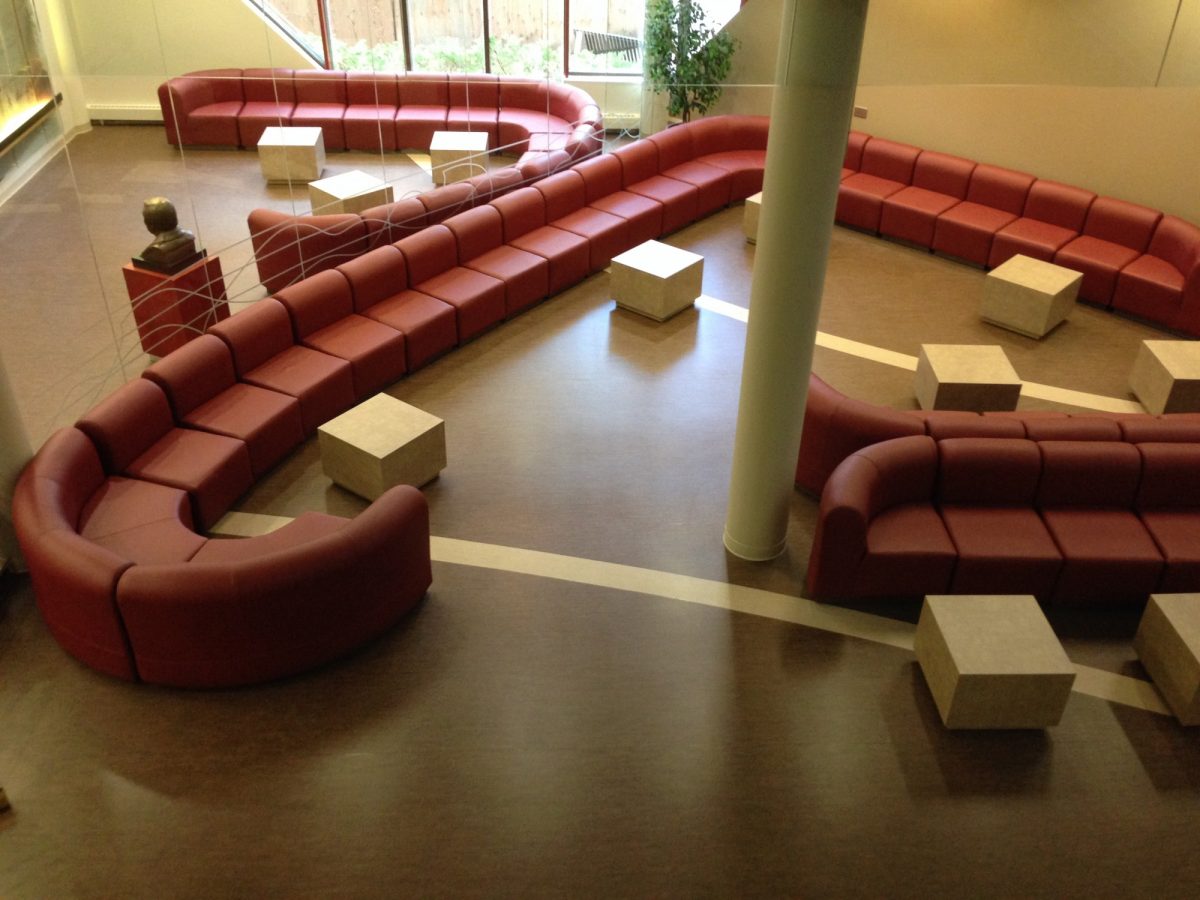 Asper's First EDI Panel Reveals Room for Growth
Students share their personal challenges at Asper's Equity, Diversity and Inclusion panel discussion.
October 29, 2020 —
Students, faculty, staff and alumni attended the Asper School of Business' first equity, diversity and inclusion (EDI) orientation panel discussion on October 8, 2020. The session is part of the School's goal to foster a fully inclusive learning environment for every student who attends and/or interacts with the Asper School. This important mission is one that Asper School Dean Dr. Gady Jacoby prioritized in the context of recent EDI concerns at business schools across Canada, and follows one of six strategic priorities in the School's Strategic Plan 2019-2024.
"Over the past three months we saw a series of media articles discussing experiences of racism in Canadian business schools. These articles highlighted EDI issues that BIPOC (Black, Indigenous and People of Colour) students, international students, and students of other minority groups were experiencing," said Dr. Jacoby. "While the Asper School was not mentioned in these articles, we have recently heard from some of our students and alumni about their EDI concerns. We are taking a proactive approach in engaging with the School's stakeholders so that we can collect data on EDI at Asper and tackle any issues we may find in an informed manner. The conversations we had with Asper students and alumni also highlighted the need to create an EDI-dedicated session as part of the new student orientation, where a panel of minority group students and alumni could share their experiences and impressions."
The panel included an opening presentation by EDI expert Dr. Rehman Abdulrehman who also served as moderator. A consulting and clinical psychologist and Assistant Professor at the University of Manitoba, Dr. Abdulrehman applies his skills as a clinician and researcher, and his lived experience as a Person of Colour and an immigrant, to provide a unique perspective when coaching and guiding leaders to gain insight and create effective change.
Dr. Abdulrehman, who is also a TedX speaker on the subject, opened the session by explaining equity, diversity and inclusion, and providing an illuminating account drawing on his family's own experience of racism and assimilation coming to Manitoba from Zanzibar when he was a child. He then segued into a discussion with Asper panel participants Justin Monton [BComm. Hons./14] and Reyna Olivares [BComm. Hons./15], both alumni, and Jennifer Moose, Thalia Padron Linares and Leila Wang, who are current Asper students.
The panelists shared personal accounts of discrimination they experienced at Asper. While the disheartening stories and experiences varied, the panelists imparted important words of wisdom, ranging from the power of small gestures to internal structural changes that can help make the Asper School of Business a better place for everyone.
—
"The point of this discussion is about the importance of diversity. What I want anyone to take away out of this panel discussion is self-reflection. Why are you doing this? Why are you doing the things you are doing and why is it important to change." – Justin Monton, Asper Alumnus

"If you are a part of a committee or have the ability to choose a committee, take an audit. Are you choosing peers from the same circle – the ones in multiple committees? Or can you bring in new voices and perspectives?" – Reyna Olivares, Asper Alumna

"As business students we will be future leaders and policy makers. If Asper Students learn about Indigenous history and injustices, they will be more empathetic when it comes to future decisions surrounding Indigenous People and matters. I need my peers to know that something is wrong – and that you can do something about it."- Jennifer Moose, Asper Student

"A smile from a classmate in the hall is such a small gesture that makes a big difference. This is something that I don't see regularly." – Leila Wang, Asper Student
—
Stephanie Kalo, CSA President, opened the evening with a land acknowledgement and listened to the emotional accounts from the panelists and student attendees that contributed to the discussion.
"I want to personally thank our panelists and all students for their willingness to share their insights and experiences with myself and other members of the Asper community. I know the topics that were discussed were not easy ones, but it went a long way with everyone listening," said Kalo. "Not only was I personally impacted, but I've already started to receive feedback from other students in attendance about how impactful they found the session to be."
Dr. Jacoby closed off the evening on a positive note with reflections on the School's next steps.
"Thank you to the panelists and students for their courageous contributions and for bringing into light the need to improve the student experience at Asper for every student, to make sure we are living up to our values of inclusion and diversity. We need to re-examine who we are as a community and make the Asper School feel like home to students of all intersectionalities."
"This is an important turning point for the culture of the Asper community. The personal experiences and insights will help inspire a cultural shift and raise the awareness for the challenges facing the Asper School. We have a long journey ahead of us but we will do the work. That's my pledge and it's a pledge of the entire Asper community."
—
As part of the commitment to improving the community, the Asper School of Business has created an EDI task force. In addition to student panel discussions, the School's faculty, staff and executive team participated in a series of workshops designed to promote good EDI practices.
The School also launched dedicated messaging option as an EDI contact point for all Asper stakeholders– asper [dot] edi [at] umanitoba [dot] ca.
If you would like to share your experiences or have ideas on how Asper can improve its community please contact asper [dot] edi [at] umanitoba [dot] ca.