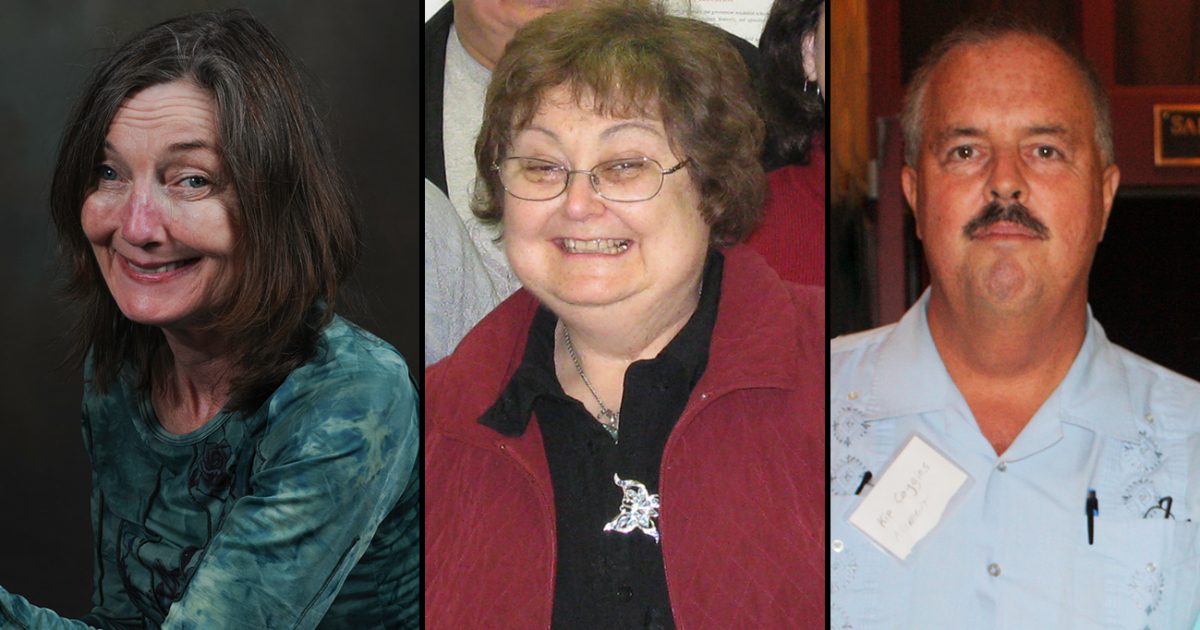 Remembering our friends and colleagues Kip Coggins, Laura Taylor & Sharon Taylor-Henley
November 18, 2020 —
The Faculty of Social Work has been deeply saddened by the passing of Kip Coggins, former professor, Laura Taylor, professor, and Sharon Taylor-Henley, retired professor.
Kip Coggins:
Kip Coggins joined the Inner City Social Work program in 2011 until moving to New Mexico in 2015. Kip was Anishinaabeg from Michigan, USA and enjoyed speaking Spanish to colleagues and friends. Kip and his partner Natalia, are remembered for hosting a Día de Muertos ceremony and feast at William Norrie Centre each year. At the time of his passing Kip was a professor at New Mexico Highlands University, School of Social Work, Albuquerque, New Mexico.
Laura Taylor:
Laura Taylor began her academic journey with the Faculty of Social Work in 1997. Laura was very creative and was fascinated by the art and science of teaching. Laura really cared about her students, always encouraging them to share their knowledge and skills. Throughout her career at the Faculty of Social Work, Laura worked in the Bachelor of Social Work program, working in both the field program in Thompson, Manitoba, as well as at the Fort Garry campus. She also worked as an adjunct assistant professor with the Faculty of Graduate Studies. At the time of her passing, Laura was an associate professor at the Faculty of Social Work.
Sharon Taylor-Henley:
Sharon Taylor-Henley started her career with the University of Manitoba in 1985 as a sessional instructor. She worked as an assistant professor and field coordinator with the Inner City Social Work program and Fort Garry campus. Sharon was very involved in the field of Aging and working with older adults. Sharon is remembered for her close relationships with her graduate students in Aging and Aboriginal Health. She retired as an associate professor at the Faculty of Social Work in 2017.
Our colleagues will be deeply missed. The Faculty is putting together a video tribute in remembrance. We are collecting memories, songs, quotes, videos and pictures to compile into a video to be shared on our website.
If you or anyone you know would like to contribute to this video tribute, please contact Berea Henderson at: berea [dot] henderson [at] umanitoba [dot] ca.