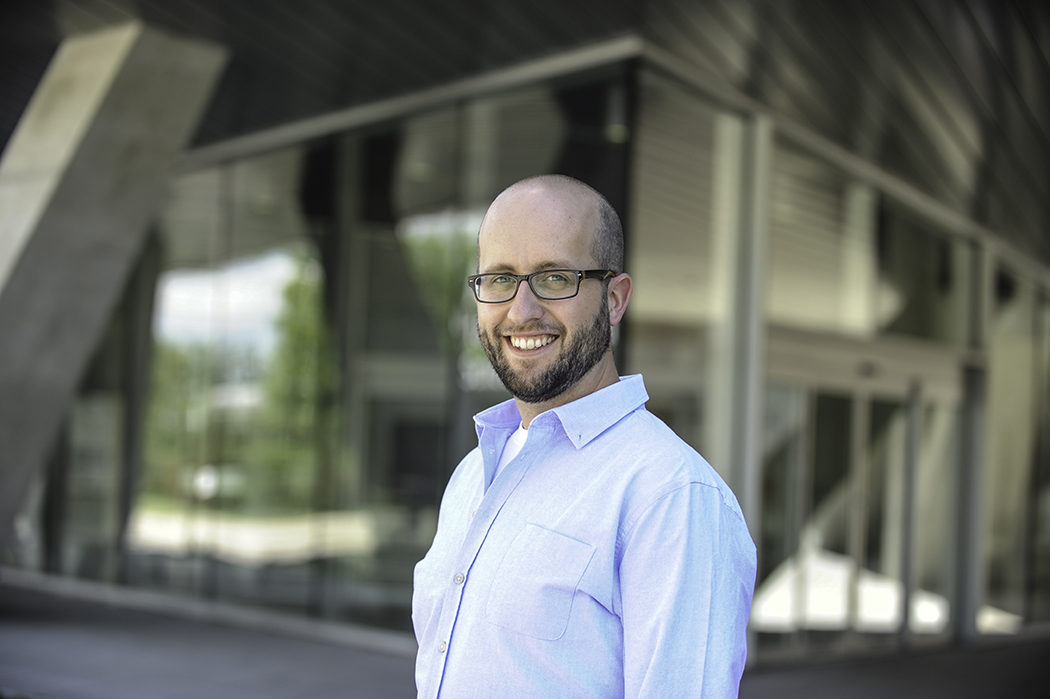 Register now for the Undergraduate Research Poster Competition 2014
October 7, 2014 —
The annual Undergraduate Research Poster Competition gives undergraduate students the opportunity to present research posters and win cash prizes. This year's event takes place on October 30 — and the deadline to register is noon on October 17.
Many of the students who participate in the competition are recipients of Undergraduate Research Awards (URA), and the posters they are presenting are the result of research they've conducted with their advisors at the U of M over the previous summer.
Every year, in addition to the high calibre of posters on display, one of the striking things about the event is the breadth and variety of research. There are posters entered in five categories: applied sciences; health sciences; natural sciences; social sciences/humanities; and creative works. The research uses quantitative analysis, qualitative analysis or experimental research methodologies.
In 2013, Faculty of Education student Philip Cook received first place in the Creative Works category with his poster "Putting Passions into Practice: Providing a 'Third Space' for Teacher Candidates to Design an Interest-Driven Afterschool Program."
Cook first applied for the URA following a transformative experience in "Teaching English Language Arts in the Senior Years," a course taught by Michelle Honeyford, assistant professor, curriculum, teaching and learning in the Faculty of Education. During the course, Cook and a handful of other students participated in an "alternative pedagogy project" at the Peaceful Village where they volunteered in an adult literacy program.
The Peaceful Village experience and Honeyford's ongoing research projects in the area of Participatory Learning & Teacher Education in Afterschool Spaces, helped him to identify Honeyford as a researcher he would like to work with. Since doing their research together, Cook completed his final year in the Faculty of Education. He convocated in spring 2014.
Looking back on it now, Cook says that the best part about participating in the Undergraduate Poster Competition was that it provided an opportunity to share the research work that he had done over the summer.
"I was incredibly proud of everything we did and was more than happy to spend the day chatting about it with students and faculty. A lot of undergraduate students on campus are doing great work that deserves to be shared. It was particularly nice to receive opinions, feedback and questions from multiple different perspectives," he adds.
"I think too often we share our research only with those from our discipline area; the Undergraduate Poster Competition breaks that trend, forcing you to mix it up a bit."
>>For more information about this year's competition and registration, see here.
>>See UM Today's story on last year's winners here.