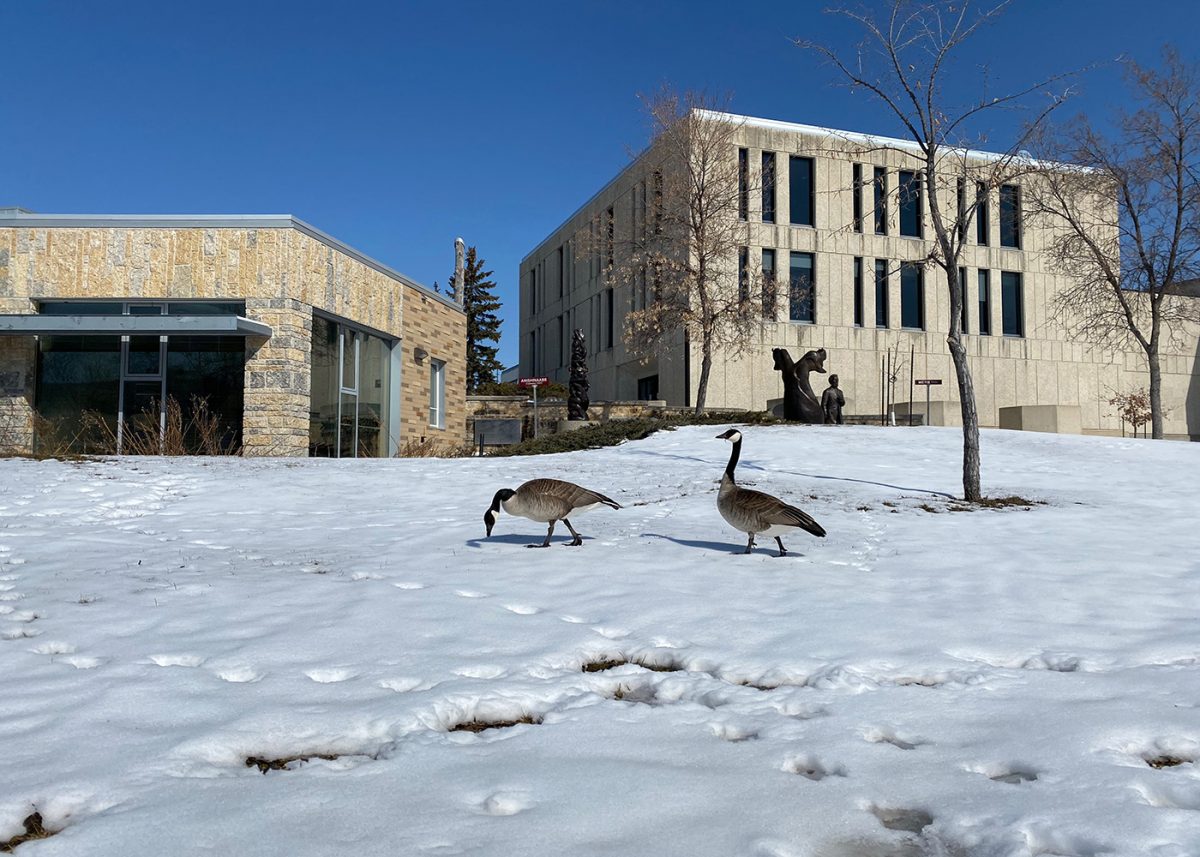 Reduced human activity leaves room for urban wildlife
April 21, 2020 —
As humans limit their activity and spend more time indoors, urban animals are suddenly faced with a new, emptier environment to navigate. While the ecological urban landscape changes, some species will thrive while others might struggle.
Colin Garroway, assistant professor in the Department of Biological Sciences, is studying one of Winnipeg's most notable urban species – the grey squirrel. Garroway and his team are looking at grey squirrels in and around the University of Manitoba Fort Garry campus, and a natural forest population outside Morden. His team has found that the urban squirrel population density is higher than in their natural habitat.
"It's strange because the city is not a proper forest and you would think there's no food for the squirrels, but yet they can still sustain higher population sizes and densities outside their natural habitats," says Garroway. "We're pretty certain that this is due to them relying on human based food, whether it's bird feeds or just food waste."
With the temporary shutdown of many businesses, urban squirrels may experience increased stress.
"Humans are a resource for urban species. When we stop behaving in the ways we do, such as littering and dropping food, that will affect urban animal populations."
While the effects of decreased human activity of the urban squirrel population is still up in the air, some species may thrive. With the reduction of noise pollution, we may see more birds nesting closer to the typically high-traffic areas they once avoided, like busy streets and intersections, where their songs, which they use to communicate many things, would normally be drowned out by traffic.
"In general, reduced disturbance is probably going to make urban species become less wary about different habitats that they may have avoided before," says Garroway. "We've got lots of information about how birds change their songs due to noise and avoid noisy areas. You might see a relaxing of habitat restrictions."
Other species also use sound to communicate, like bats who use echolocation to navigate.
"For bats, noise pollution is bad for them and we know for sure it alters their activity," says Garroway. "I suspect we might see more bat activity for the same reasons that birds might be a little freer to do as they please."
We may also see an increase in pest species, like geese. To students, staff, and faculty the UM campus is known for its goose population. With the significant decrease in human activity, geese will now be free to roam campus without the stress of human conflict, most likely laying their nests wherever they please, from garden beds to parking lots.
We are currently living through unprecedented times. This kind of global interruption to human activity has never been seen before in modern history and time will only tell what effects this will have on species that rely on our presence, or absence, to thrive.